Ryan Freidin '24, has established South Main Creatives, an internship program and premier platform for Rice students aspiring to enter the creative and digital marketing field.
The program's foundation lies in the belief that real-world application fosters active development, aiming to empower young creatives by providing opportunities to collaborate with Rice's various Division 1 teams, regardless of their prior experience in the creative industry. As an internship associated with Rice Athletics, all participants gain access to cutting-edge equipment and receive guidance from the skilled and knowledgeable full-time staff members comprising Rice's Creative Department.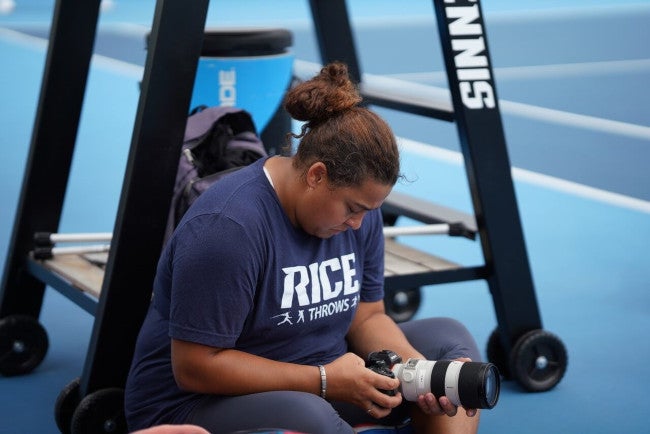 "Digital media has now become an indispensable marketing tool for both professional and collegiate teams, serving as a powerful means to expand their fan base and enhance overall visibility" Freidin said. "I entered Rice with no intention of going into digital production, but I have since fallen in love with it and experienced firsthand the power of being able to explore my curiosities through endless opportunities. This desire to continue pushing the envelope led me to create South Main Creatives."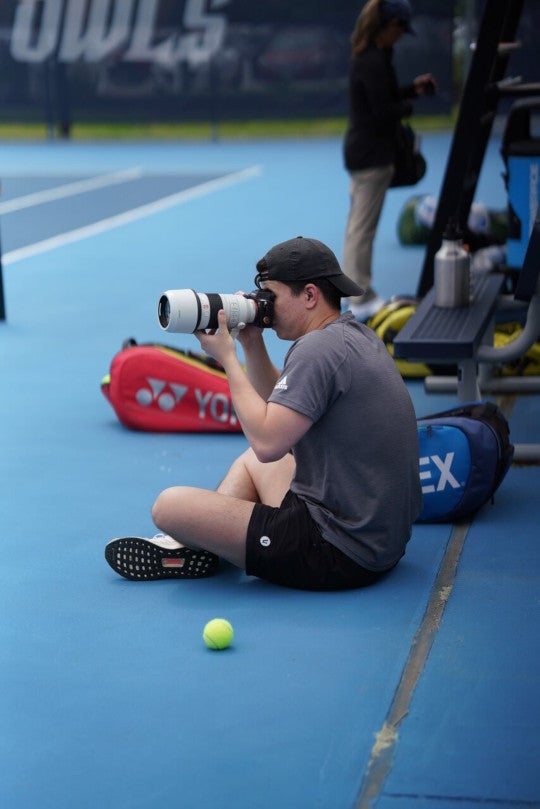 Throughout the spring semester of 2023, a significant transformation took place as South Main Creatives proudly welcomed seven talented individuals as videography and photography interns. Throughout their internship journey, these aspiring creatives had the remarkable opportunity to collaborate with a diverse range of Rice's teams, including soccer, volleyball, men's and women's track & field, men's and women's tennis, and baseball.
"It was amazing watching these seven interns, who had little to no experience behind a camera, improve so much and so quickly," Freidin said. "It was not long before these students led their own creative efforts at a variety of games and other activities."
Freidin has spent the past three years immersed in Rice's Department of Athletics where he has captured many awe-inspiring moments as a videographer and photographer for nearly every sport on campus. As a result, Freidin's experience has opened doors to exciting opportunities for him with prestigious organizations like NFL Films, the Houston Astros, and the Final Four.
As the South Main Creatives program gears up for its second academic year, a sense of anticipation and excitement is fueled by the program's remarkable growth. With a firm focus on videography, photography, social media, and graphic design, the program aims to attract ambitious students with a genuine eagerness to explore the creative facets of the sports industry.
"As we continue to expand the South Main Creative family, our vision extends beyond merely exposing students to the dynamic sports creative industry," Freidin said. "We aim to forge a tight-knit community where young creatives can connect, explore, and mutually grow together."
Students interested in joining South Main Creatives can apply here.
Sergio Rojas, a sophomore from Houston, Texas, is majoring in Business with a concentration in Finance.