Sport Management is an undergraduate major at Rice University and is much like a business administration degree. After covering the basic business concepts, we relate those concepts and explain their relevancy in the sport industry. These topics include finance, marketing, leadership, management, law, revenue generation, ethics, and public relations. How large is the sport industry in the United States? Experts conservatively estimate the sport industry at $500 billion a year making it one of the top 10 industries in the nation.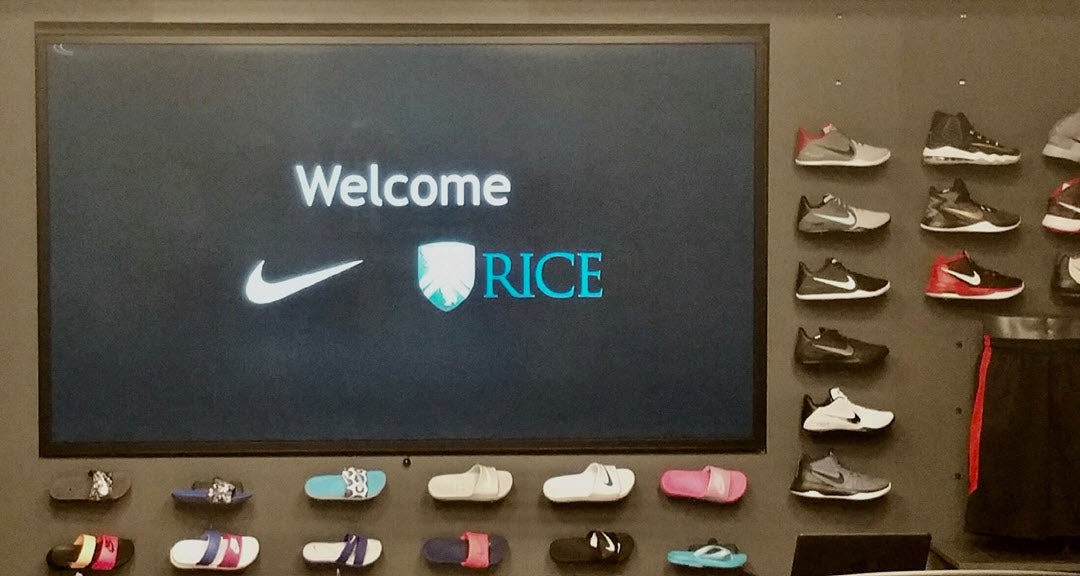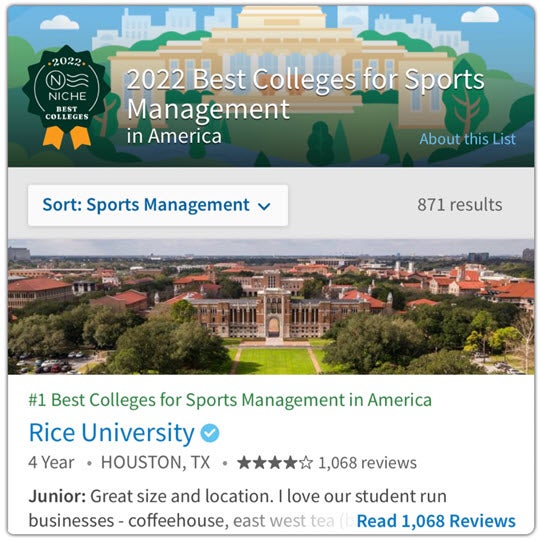 Sport Management at Rice University is a stand-alone major with three areas of concentration: Sport Analytics, Sport Law, and Sport Leadership. The majority of schools in the United States only have Sport Management as an "area of emphasis" for another major. As a result, students at other schools usually graduate with a degree in Physical Education, Kinesiology, or Health with an emphasis in Sport Management. At Rice University, this major is housed inside of the Department of Sport Management. We are proud to have been ranked as the Number 1 undergraduate Sport Management program in the country by Niche.com for the past three consecutive years.
The internship is a critical part of learning experience for sport management majors. Rice has partnerships with the Houston Astros, Texans, Rockets, and Dynamo which allows for extraordinary access to internships with these organizations. A minimum of six credit hours of internship (300 working hours) are required for graduation.
The full-time faculty members in the Department of Sport Management combine for over 70 years working in the sport industry (professional, college, and youth sports) which allows students to receive unprecedented theoretical and practical experience.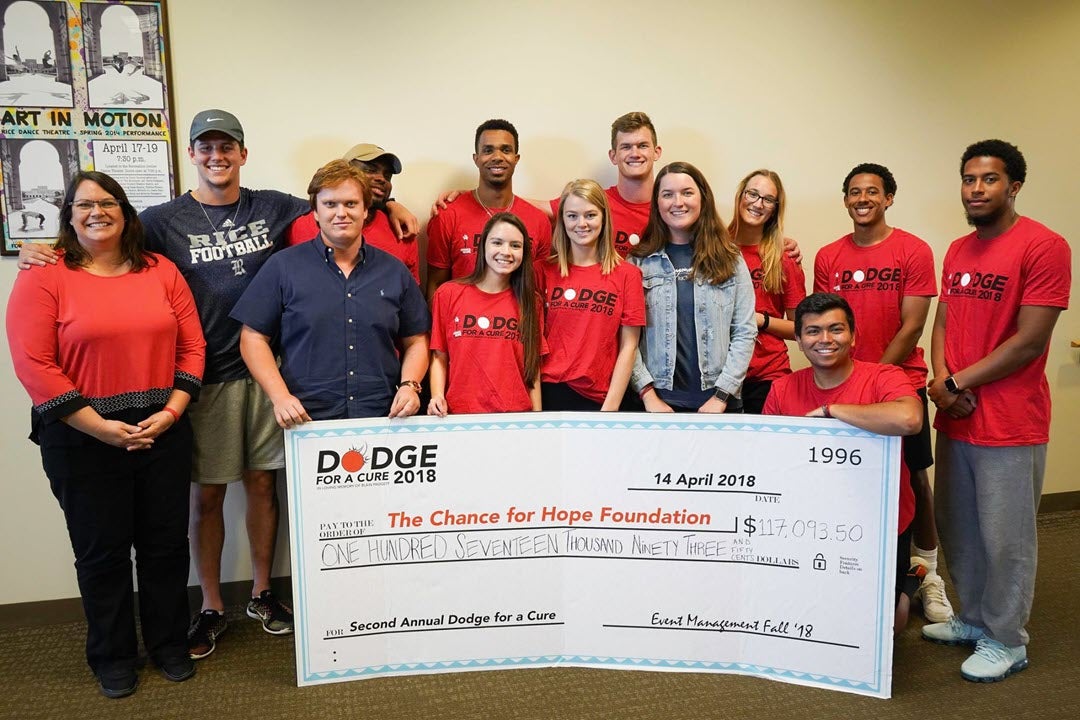 Program Learning Outcomes
Communicate effectively both orally and in writing
Develop and hone professional skills through classroom learning, experiential learning, and field research through a steady progression of internships
Demonstrate critical thinking in analyzing the sport industry in terms of laws, regulations, ethics, competition, finance, and marketing
Ability to produce a marketing plan specific to product in the sport industry
Sport Law
Demonstrate critical thinking in analyzing the legal concepts as they relate to the sport industry, such as risk management, governing bodies, and ethics
Sport Leadership
Ability to utilize concepts of ethics, regulations, laws, players, owners, competition, finance, and marketing to make informed decisions in the sport industry