According to Niche, for the third consecutive year, Rice University tops the list as the best college in the country for Sport Management.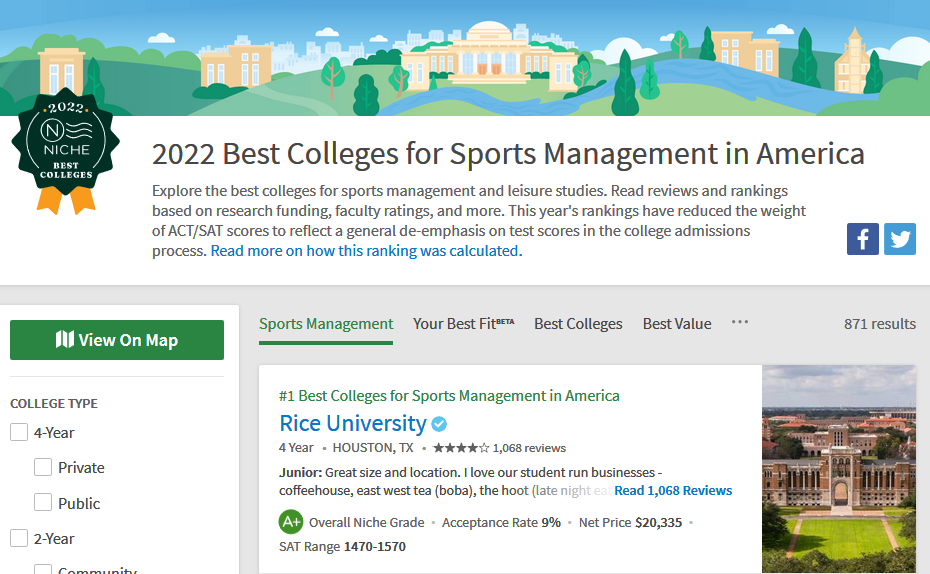 Niche, a platform aimed at pairing people with the right school, publishes popular rankings for the best colleges in the nation. Niche ranks colleges by specific majors based on an intensive analysis of student life, financial, admissions, and academic data, amongst other types of data. In 2019, Niche introduced its best colleges for Sport Management rankings for the first time. For three straight years, Rice has led the way under the leadership of Dr. Clark Haptonstall, Chair of the Department of Sport Management and a Professor in the Practice.
"We were very happy to hear that we remained in the #1 position for a third consecutive year," Haptonstall said. "The competition is tough and there are many fantastic schools on the list. Being at the top of the ladder is important to our department and we will certainly continue to work hard to remain at the #1 position."
Niche conducts research, such as professor assessments, to assemble its rankings to help students and families learn about the best programs in the nation. According to Diane Crossey, a Professor in the Practice of Sport Management who was recently awarded the 2021 Sarah Burnett Teaching Prize in the Social Sciences by Rice, credits the students in the program for making the department what it is.
"Being ranked #1 in the Niche Best Sport Management Program category is an incredible honor," Crossey said. "Our students make the program what it is through their ambition, work ethic, and commitment to academics. As faculty, it is a joy to see the growth that our students experience and the opportunities they receive through their hard work. As we continue to be one of the fastest-growing majors at Rice University, we are excited for what the future holds for our students and our program!"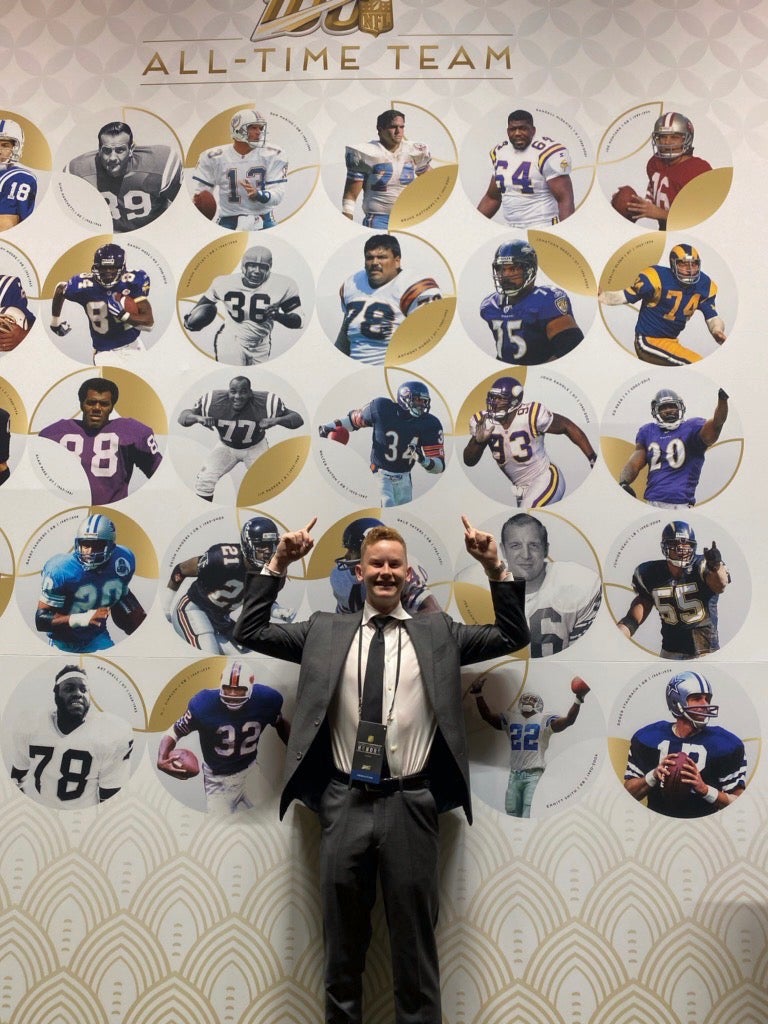 Unlike many universities across the nation, Rice's Sport Management program is a stand-alone major where students can choose one of three concentrations, law, analytics or leadership. Since Rice's Department of Sport Management is an independent department within the School of Social Sciences, this provides students, like junior Sport Management major Jackson Jeffcoat, the opportunity to take in all that the department has to offer.
"This ranking is a great testament to the hard work of the department's students, faculty, and staff," Jeffcoat said. "As a student, I am constantly reminded of the high levels of education, professionalism, and care that the department provides."
Reed Myers, a junior from Paradise Valley, Arizona, is double-majoring in Sport Management and Psychology