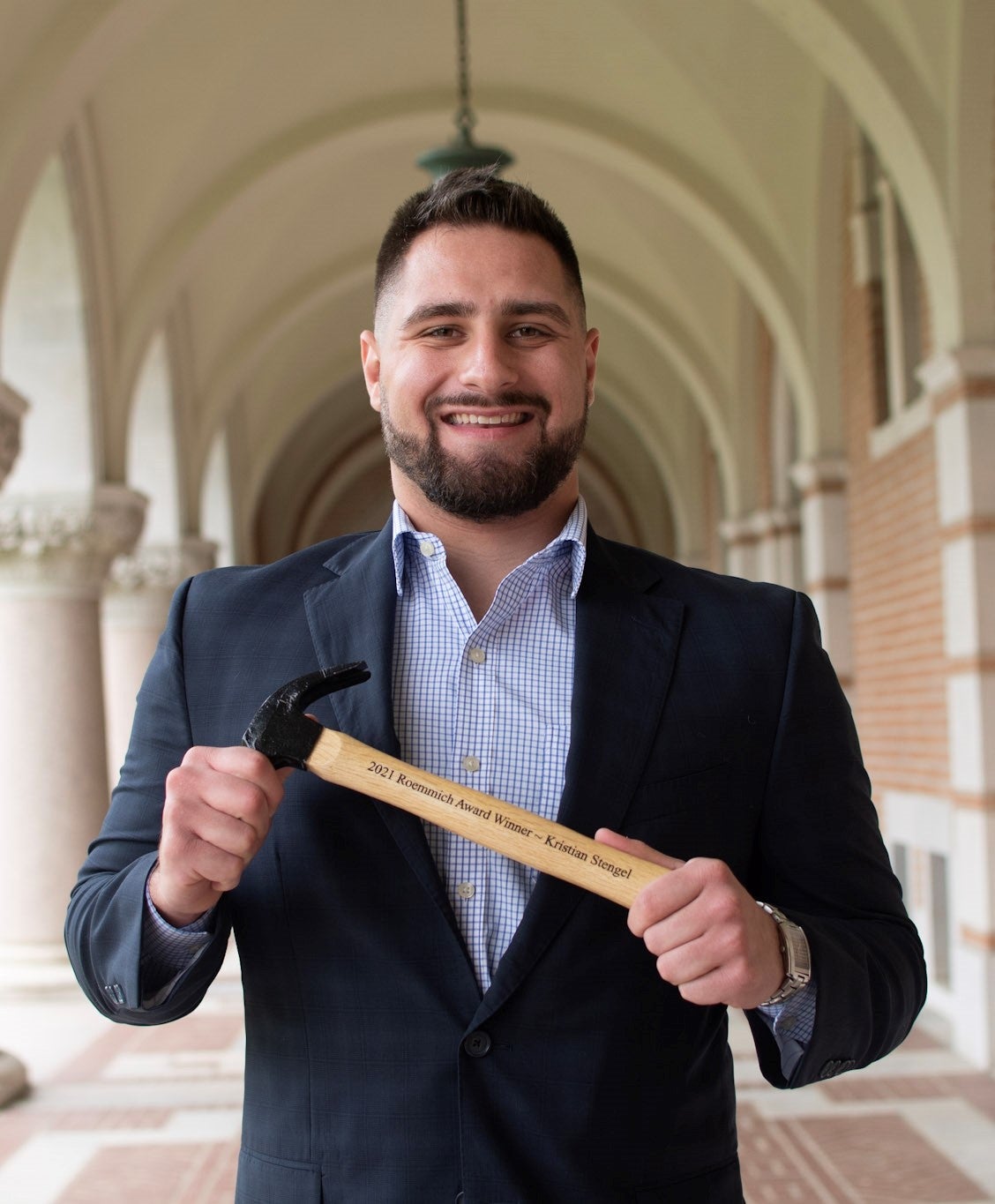 Kristian Stengel has received the Department of Sport Management's highest honor: the Lindsay Roemmich Sport Management Achievement Award. The Roemmich Award is presented every year to the graduating senior who best exhibits academic excellence, external sport management experience, positive attitude, and dedication to improving the Rice Sport Management Program.
"I've had such an amazing experience within this department and have received so many exciting opportunities, not only because of the hard work by our faculty but also because of the groundwork that was laid by the previous Rice Sport Management students," Stengel said. "They were a huge part of building the brand equity of Rice's top-ranked Sport Management Department and they opened the door to so many unbelievable opportunities for today's students."
A declared Sport Management major since his freshman year, Stengel has a stellar record both academically and in the field. He completed three internships during his time at Rice, serving as a Sponsorship Activation Intern with IMG College in Fall 2018, a Global Partnerships Intern with UFC during Summer 2019, and a Brands and Properties Intern with Wasserman in Summer 2020.

"Stengel took advantage of almost every opportunity available, from attending panel discussions, to networking with our alumni, to getting valuable industry experience through various internships and event opportunities," Department Administrator Kerri Barber said.

Stengel is a member of Jones Residential College, where Barber is a Resident Associate. According to Barber, Stengel is known as the "go-to guy" at Jones for anything Sport Management.

"As Stengel's RA, it's been really fun to see his passion for Sport Management up-close with his fellow Jonesians," Barber said. "He was very vocal in telling anyone and everyone, especially new students, that he is a member of the 'best department on campus'. He has recruited several Jonesians to enroll in our Introduction to Sport Management class which eventually led them to ultimately declaring the major."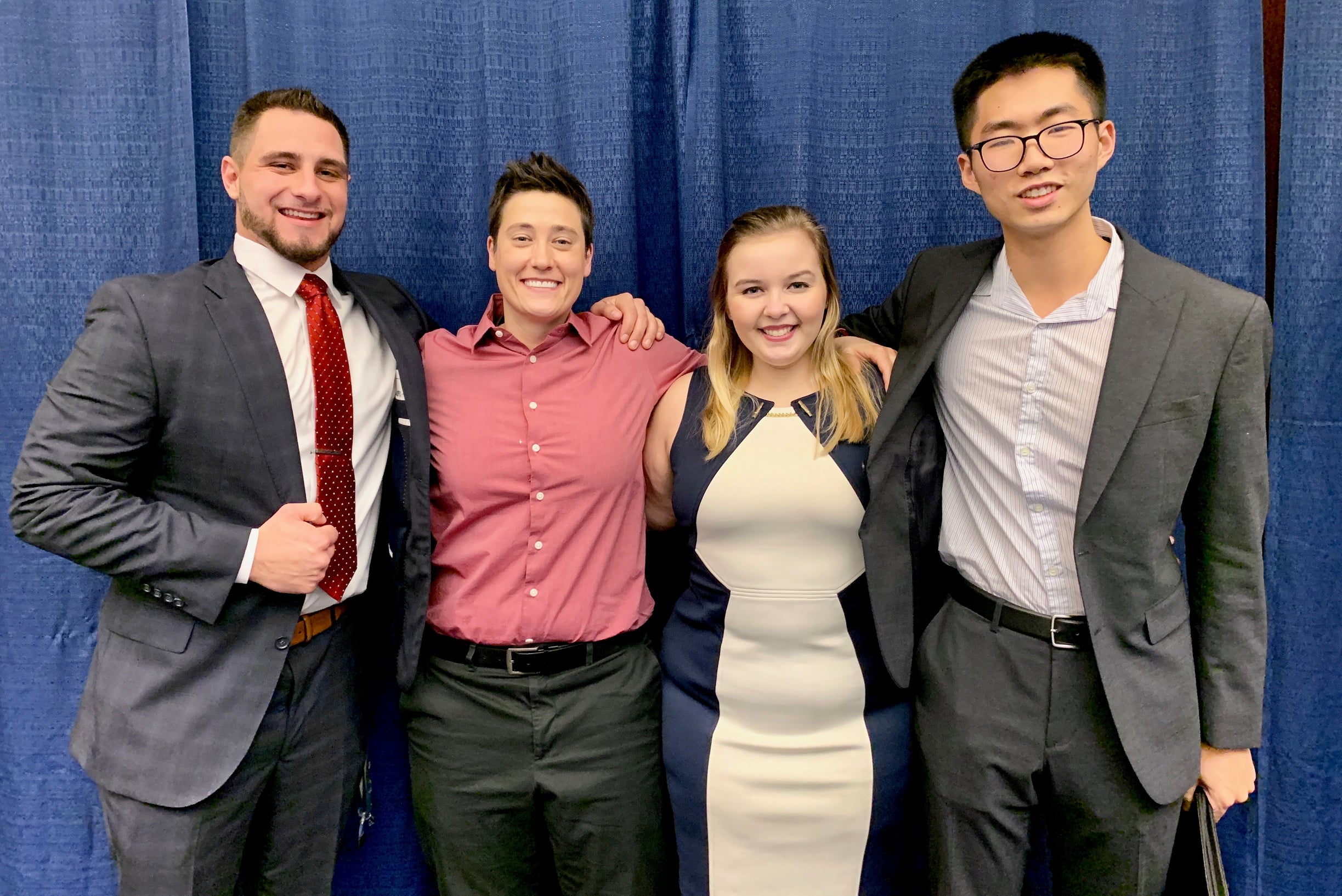 Stengel pursued the Leadership concentration within the Sport Management major, and he was certainly a leader within the department. According to Barber, his commitment to Sport Management was apparent early on in his Rice career.

"From the minute he matriculated to Rice he was 100% all-in with our major," Barber said. "Stengel's passion for our department is undeniable. He is an exceptional representative of this department and beyond deserving of this prestigious award."

In addition to his internships, Stengel worked multiple sporting events during his time with the Sport Management program. This includes four events in the year of 2018 alone: the NCAA Men's Final Four, NCAA Men's College World Series, ESPY Award Show, and Nickelodeon Kids' Choice Sports Awards Show.

Reflecting on his time as a Sport Management major, Stengel says that the most valuable tool he gained from the program was confidence.

"This confidence was instilled by knowing that I was receiving the best possible education to be successful in my career goals," Stengel said. "In addition, seeing how hard the department faculty worked for us and seeing how invested they were in our success was extremely motivating. Knowing that the entire department is doing everything they can to help you succeed is a comforting feeling and always gave me confidence no matter what challenge I faced."

Looking ahead, Stengel has already began working full-time during his final semester at Rice as a Business Development Coordinator for UFC within their Global Partnerships Department. Back in 2019, he was the first-ever Rice Sport Management student to intern with UFC.

"The fact that he has already had early success in his professional career is not a surprise," Department Chair Clark Haptonstall said. "Kristian was a very focused and driven student at Rice while also possessing high energy and enthusiasm. He was certainly one of our department's biggest ambassadors."

Stengel, always the embodiment of modesty, acknowledges his peers' achievements just as much as his own. He says that his success at Rice would not have been possible without his fellow classmates and the high bar that they set.

"It means the world to receive this award and I am truly humbled," Stengel said. "During my four years within the Department of Sport Management, I was surrounded every single day by the best and brightest students in this field and I know that we are all going to go on and accomplish great things. This department and its students were a second family for me during my time at Rice, and I couldn't be more humbled to receive the Roemmich Award."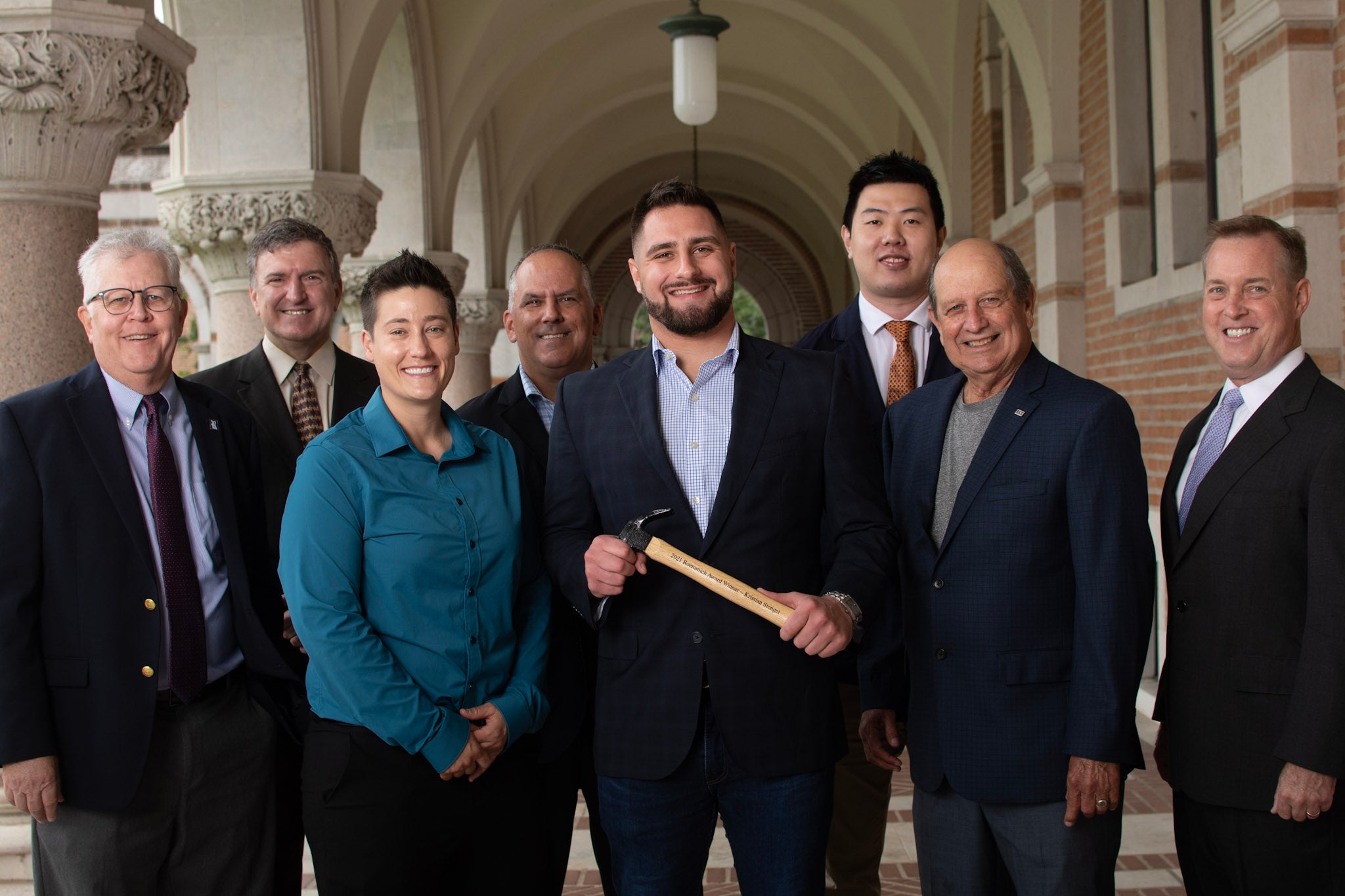 Elliot Stahr, a senior from Irvine, California, is double-majoring in Psychology and Philosophy.