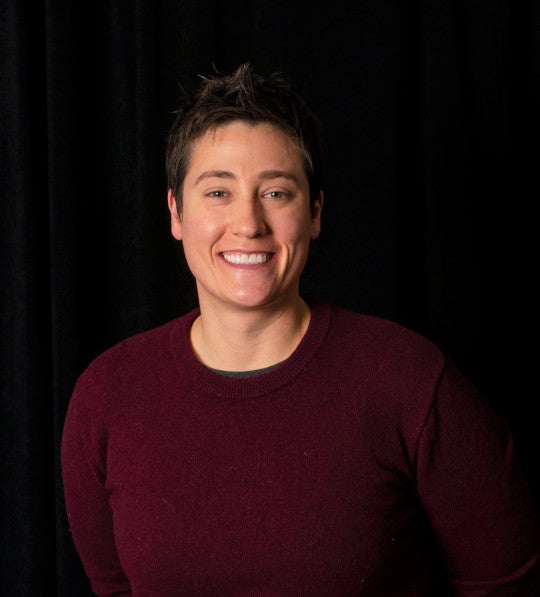 Kerri Barber, Department Administrator for Rice University's Department of Sport Management, has recently been invited to join the WISE (Women In Sports and Events) Houston Board of Directors. Accepting the role, she now serves as the Co-Chair of the Member Engagement Committee (MEC), responsible for handling all of the organization's social media and communications.
Barber became a part of WISE Houston in 2017 and quickly made her mark, earning the prestigious title of the 2017 Networking Champion recipient. Over the past few years, she has been an integral member of the Events Committee, taking the lead in organizing three Speed Mentoring Roundtable (SMR) Signature Events in 2017, 2018, and 2019, as well as co-leading two Women of Inspiration (WOI) Signature Events in 2018 and 2019. Additionally, since 2018, Barber has played a crucial role in the MEC, spearheading the social media efforts. Her dedication and passion have been invaluable in ensuring the success of various events and initiatives.
"Joining WISE Houston has been one of the best decisions I've made," Barber said. "Besides creating lifelong friendships, I am constantly surrounded by so many incredible women – women who have made and/or are making a huge impact in the local Houston sports industry. It's truly inspirational."
Barber's experience with WISE embodies the organization's mission to empower women in the sports business community. Through peer support, mentoring programs, and professional development and training, WISE aims to provide women with the tools to achieve their career goals, fostering a tight-knit network within the sports industry that continues to have a profound impact on women's professional and personal careers.
"I appreciate the opportunity to stay involved in the sports industry by spearheading social media and lending a hand in event coordination," Barber said. "WISE Houston has enriched my life, nurturing a profound love for the city's professional sports teams and filling my calendar with thrilling experiences."
These positive attributes from WISE have also extended into the Rice community, where Barber has had the chance to "connect women in the sport industry to my faculty within the Department of Sport Management at Rice," which in turn has benefited our students as well.
Barber has left an indelible mark within the chapter, captivating her peers with her warm and welcoming demeanor. Her empowering presence has made her a beloved figure, while her invaluable contributions to the organization's marketing efforts have solidified her as a true staple. She is a driving force behind the chapter's success, inspiring and uplifting everyone around her.
"One of WISE's core missions is to empower women, and Kerri exemplifies that mission by wholeheartedly connecting with our members," said Leah Mastaglio, the current WISE Houston chapter president and Senior Assistant General Manager at NRG Park.
Barber's exceptional leadership in spearheading the marketing and social media efforts has emerged as a driving force behind the group's primary objective: reconnecting with their current and future members in the Houston area.
"Kerri has been an unwavering team member, relentlessly dedicated to fostering engagement and actively working to expand our membership, both in numbers and in creating meaningful connections among members," said Carrie Porter, Founding WISE Houston Chapter President, current Treasurer, and Co-Chair of MEC Financial Planner & Business Advisor to professional athletes; Owner of The Carrie Porter Group LLC; and Lecturer within the Department of Sport Management at Rice.
While Barber is dedicated to assisting WISE Houston in achieving its goals, she also has a couple of personal objectives that she plans to pursue during her tenure on the Board of Directors. She hopes to bring a branch of WISE onto the Rice campus and other local universities, as she knows the benefits of a mentorship program like this could immensely benefit students at Rice.
"As a natural 'connector' with a profound passion for mentoring young adults, I've dedicated my career to working in the sports sector of education," Barber said. "I would love to help create and get a WISE Houston college mentorship program started and off-the-ground-running."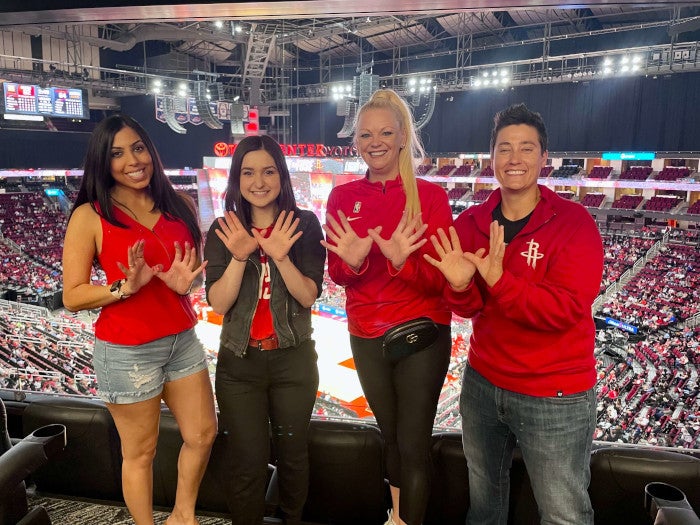 Sergio Rojas, a sophomore from Houston, Texas, is majoring in Business with a concentration in Finance.