Each year, the faculty and staff of the Department of Sport Management votes to determine the winner of the Lindsay Roemmich Sport Management Achievement Award to the graduating senior who has shown academic excellence, external sport management experience, positive attitude, and a dedication to improving the Rice Sport Management major. The recipient of this year's Roemmich Award is Jen Spell '22.
"I came into Rice as Biochemistry Pre-Med major before Professor Tom Stallings and Kristian Stengel persuaded me to give Sport Management a try," Spell said. "To go from that moment of uncertainty of changing my entire career path to now being here, receiving one of the biggest awards in the department, it's just very validating to know that I chose something I'm good at and that I'm extremely happy doing."

This marks the second consecutive year that the award goes to a Jones Residential College member, as Kristian Stengel '21 won the award last year. Stengel and Spell spent three years together at Rice, where they carved out their unique paths in their residential college and the Sport Management program. According to Stengel, it has been a joy to watch Spell pursue her passions in the Sport Management major.

"For the three years where our time at Rice overlapped, I saw first-hand how hard she worked," Stengel said. "Seeing her make that decision to fearlessly follow her true passions has been a blast to watch, and she has really come into her own."

Once persuaded into following her sports passion with the Sport Management major, Spell immediately gained work experience by performing internships.

"Super Bowl LIII was one of the first internships I completed and it showed me how much I loved the sports industry," Spell said. "It really sparked me to continue my work in sports."

At one of Spell's first internships in the sports industry, she signed the paperwork and officially declared the Sport Management major in front of her Jones College Resident Associate and Department Administrator Kerri Barber.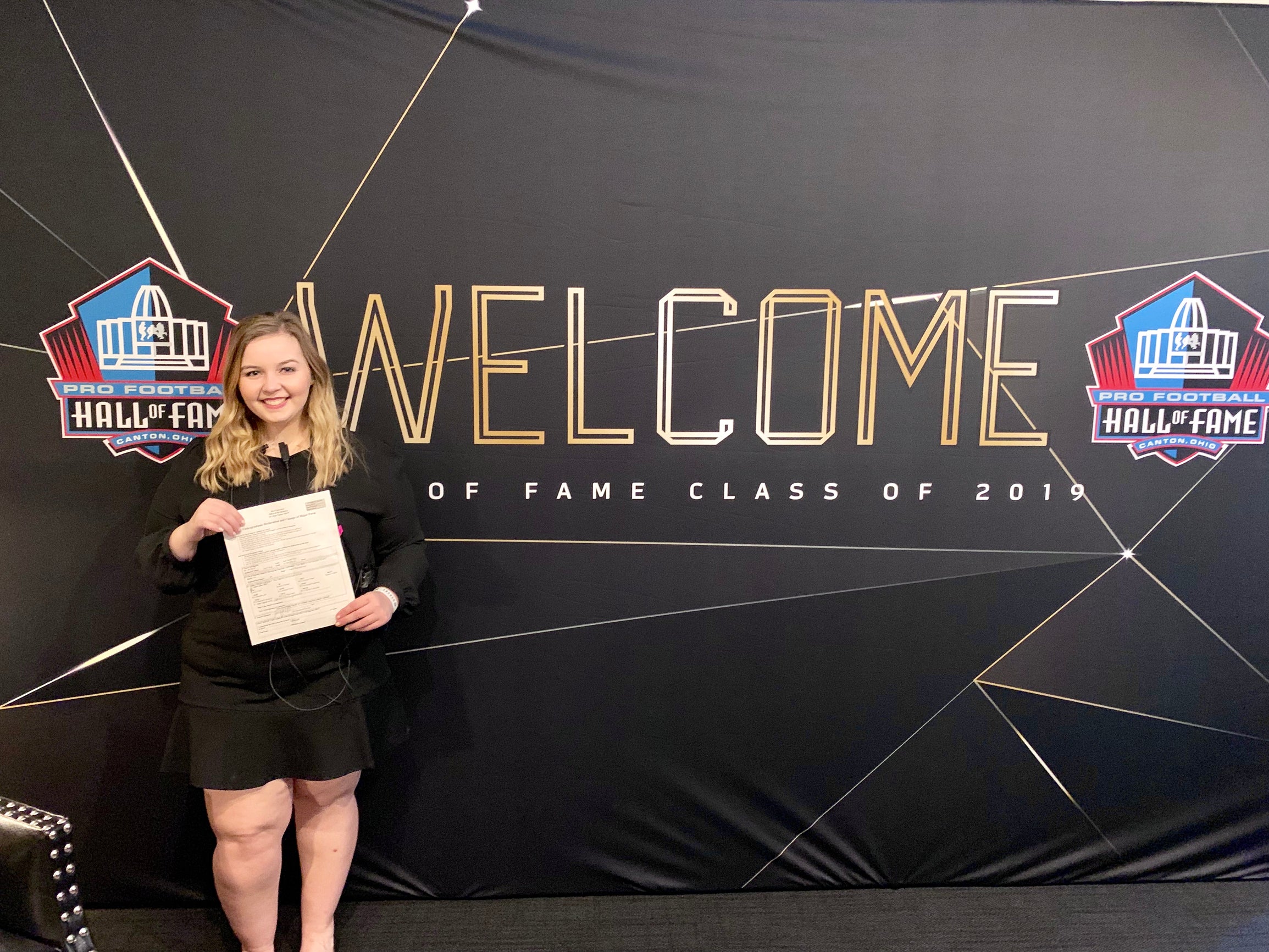 "I was with Jen in Atlanta at the NFL Honors ceremony during her freshman year when she officially declared Sport Management as her major," Barber said. "As both Jen's RA and the Department Administrator for Sport Management, it's been fun these past four years to watch Jen take advantage of the many experiences our major has offered and see her grow and go after her passion and love for sports broadcasting."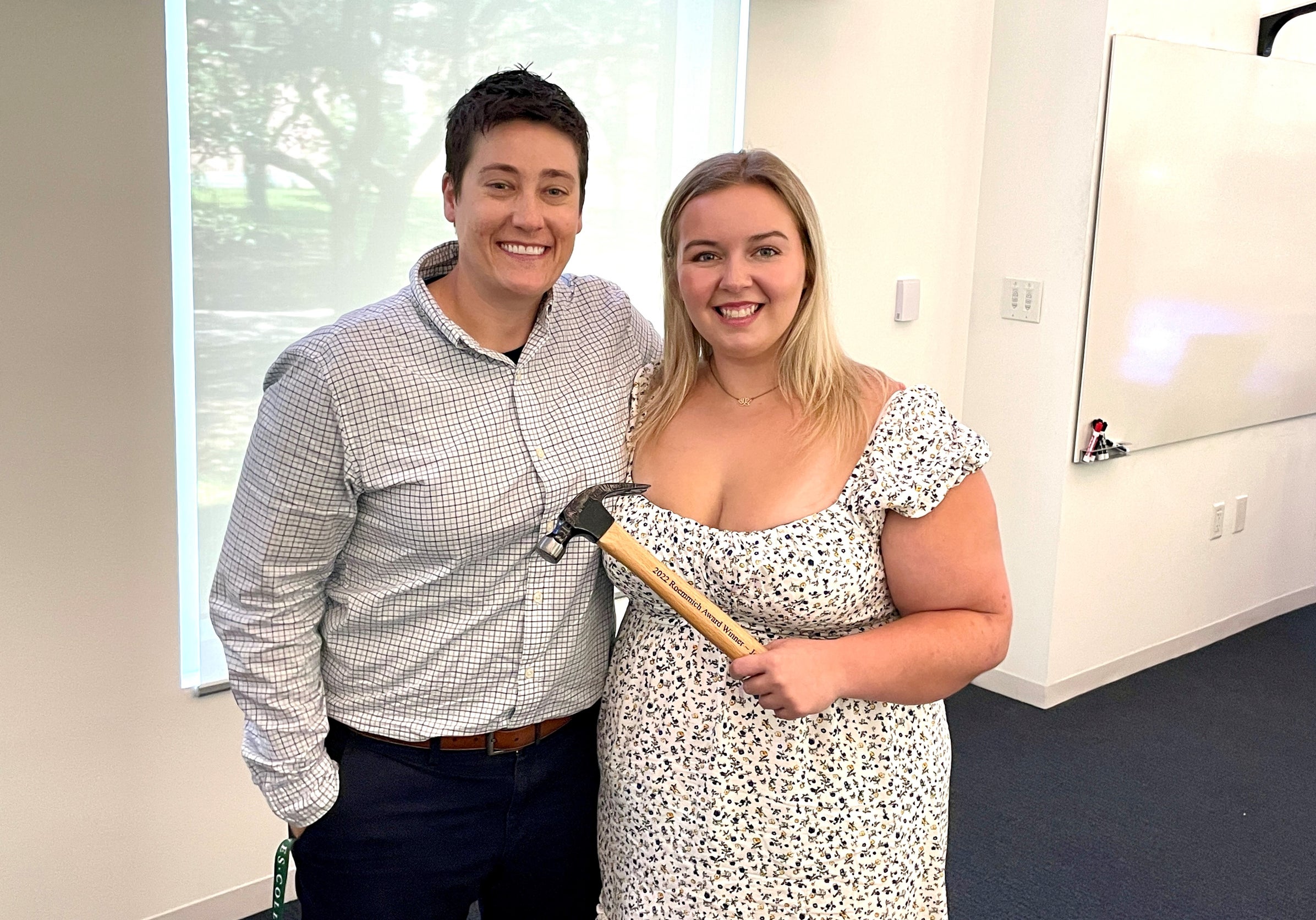 While at Rice, Spell completed internships with Watt Pictures, Houston Texans, and Gow Media, to name a few. She has recently been working with Remsol Media, where she found what she enjoys doing most in the industry.

"My current job is with Remsol Media, where I work as a producer on the Rice Owls Sports Show," Spell said. "I've been working for this company for two years now, and it helped me find more of my specific niche in sportscasting and communications. In this role, I write scripts for a sports show that goes out to over four million homes on AT&T SportsNet Southwest, create the entire show rundown, and coordinate shoots and interviews with athletes and Rice Athletics."

With graduation on the horizon, this provides seniors like Spell a moment to reflect on their time at Rice. Spell believes that the support she received from the Department of Sport Management helped her find her passions and talents at Rice.

"The Department of Sport Management is like home to me," Spell said. "The faculty have been my biggest support system, both in my career and in my general life, and I am so confident it's the best department on campus. They are my number one fans, my biggest advocates, and they helped me discover my talents and passions over my four years here."

With Spell's talents and passions found, the Roemmich award caps her decorated four-year career at Rice as a Sport Management major. According to Stengel, Spell possesses passion, talent, and hard work, which are on full display as she receives the Roemmich Award.

"I couldn't be happier that she found her passion, and because she did, her hard work was able to be put on display, and in my gut, I know that's why she is receiving the Roemmich Award," Stengel said. "Talent will get you far, but talent and passion is magic, and she has that."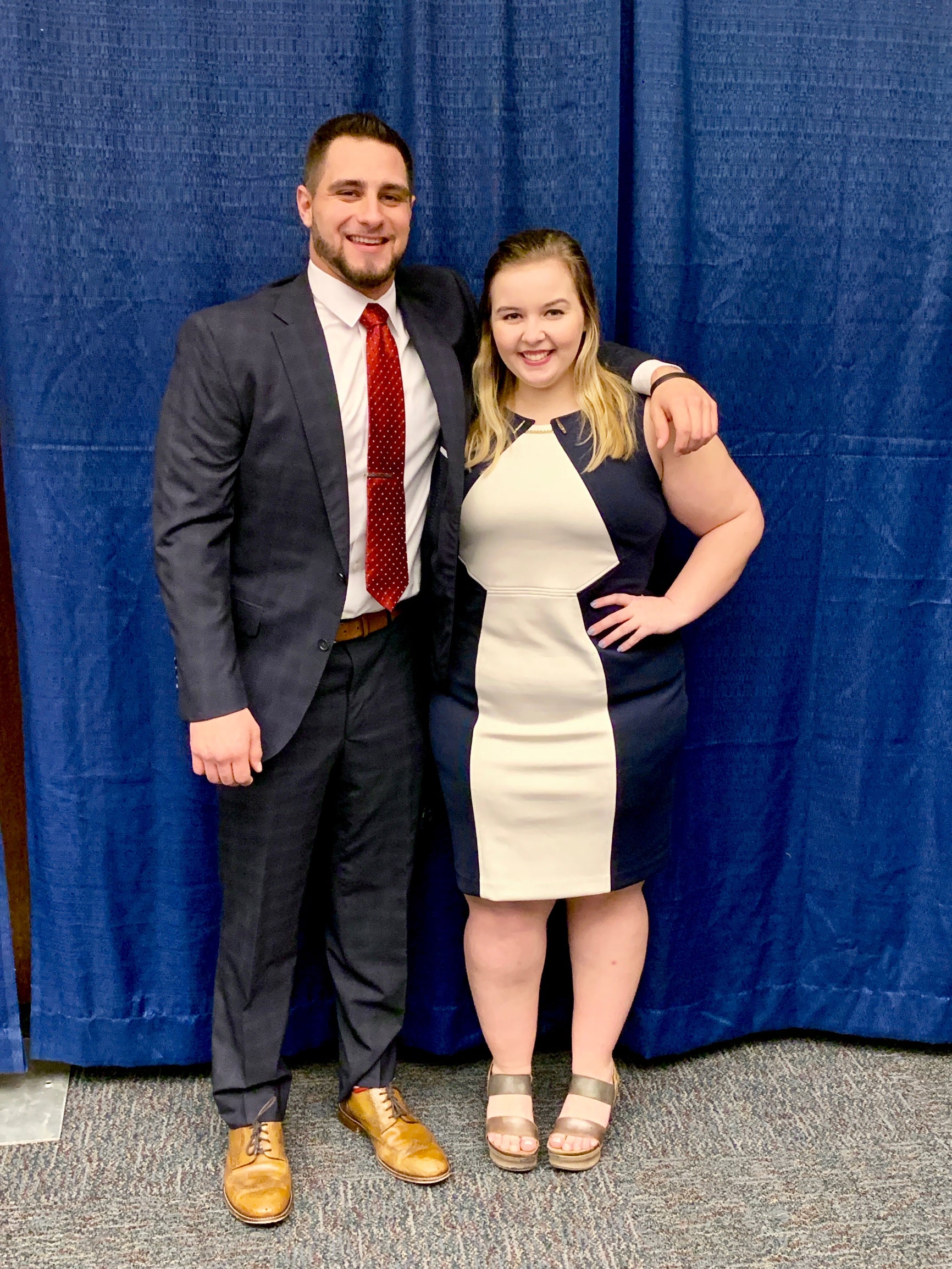 Reed Myers, a junior from Paradise Valley, Arizona, is double-majoring in Sport Management and Psychology.