For the fourth consecutive year, Niche has ranked Rice University as the number one college or university in the nation for Sport Management.

"We're excited for our seniors because now they have been part of the top-ranked Sport Management program for their entire academic careers," Clark Haptonstall, Chair of the Department of Sport Management, said. "Everyone enjoys a compliment and we will continue to do our best to stay at the top of the rankings."
Niche is a service focused on pairing students with the right school, college, or university by publishing popular rankings through an intensive analysis of professor assessments, student responses, and academic data.
Niche published its Sport Management rankings for the first time in 2019, and every year since then, Rice has topped the list. According to senior Sport Management major Karl Abramson, department members on campus are prideful and motivated by the number one ranking.
"It's definitely a source of pride for students and faculty," Abramson said. "I think it also motivates us to live up to our reputation by representing ourselves and the department well in our classes and internships."
Continuing to be a leader in the Sport Management field, students at Rice can major in Sport Management, where they can choose to concentrate on Sport Law or Sport Leadership, and major in the newly unveiled Sport Analytics Major. The Sport Management major continues to grow on Rice's campus thanks to students and faculty members in the department introducing students like Sofia Roa, a senior majoring in Sport Management, to the major when they come to Rice.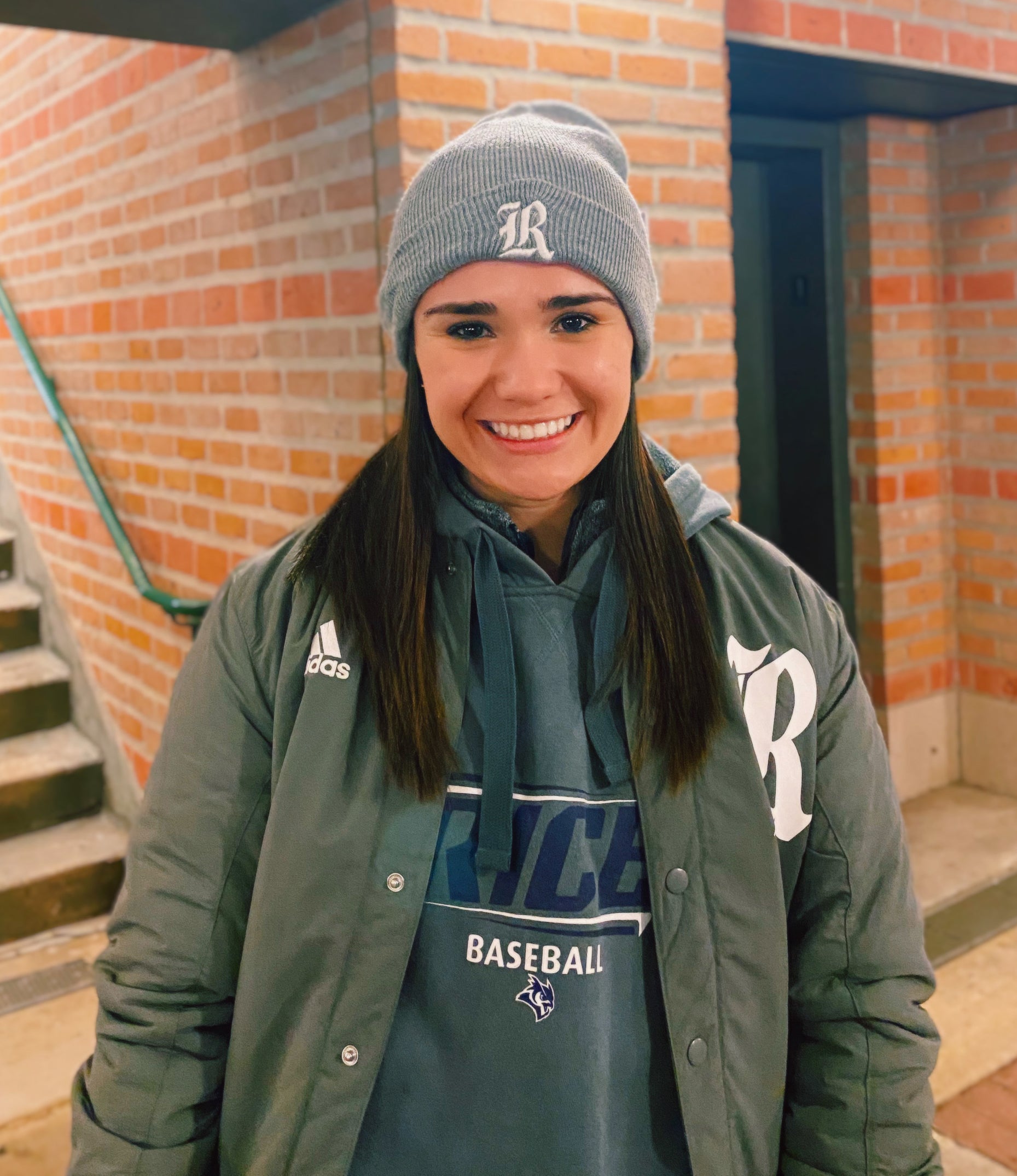 "I think back to that first conversation I had with [Sport Management majors] Jen Spell '22 and Kristian Stengel '21," Roa said. "They encouraged me to pursue that first meeting with Professor Tom Stallings, and I am forever grateful for their advice. That first meeting led me to declare the major that first week of the spring semester during my freshman year. Now I am just months away from graduating with a degree in Sport Management."
The Sport Management department requires students to complete two internships in the sports field consisting of 150 hours each during their undergraduate years at Rice. According to Abramson, the resources that the department provides have helped guide him in his career during his time at Rice.
"The department has been an incredible resource to me ever since I got here," Abramson said. "Professor Stallings and Professor Diane Crossey have played huge roles in my experience at Rice, and I know I wouldn't have been able to land the internships I did without their guidance."
Unsurprisingly, students develop strong ties to the department as it provides a close-knit community and abundant resources for students. For some students like Roa, their love for the department is given back through service.
"I have loved every single class I have taken with our extraordinary professors and lecturers," Roa said. "I have even gone above and beyond my love for the department to become one of their sole student workers for the past two years."
Rice's Department of Sport Management looks to build off its fourth consecutive number one ranking by Niche as the university continues to grow its student body. According to Abramson, he is hopeful that the ranking will attract interest in the department on campus.
"I hope it brings more students to the major and gets more people interested in Rice," Abramson said. "The department is a special place with amazing people and is very deserving of this ranking."
Reed Myers, a senior from Paradise Valley, Arizona, is double-majoring in Sport Management and Psychology.