It's official! We are now the "Department of Sport Management!"
Previously the Sport Management Program was housed inside the Kinesiology Department and the School of Humanities. Now Sport Management will be a stand-alone department inside of the School of Social Sciences.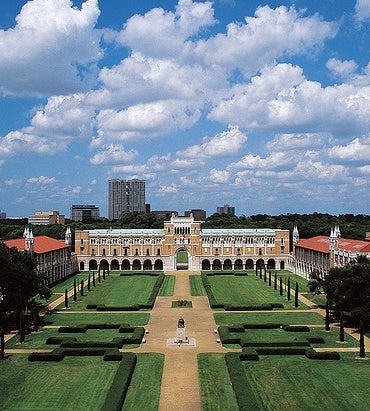 "Becoming our own department will give the Sport Management major increased visibility both on and off of campus," Haptonstall said. "We've seen tremendous growth in the major during the past 10 years, and this move to Social Sciences will help us better prepare our students and reach our goals. The support we've received already from Dean Ragsdale and her staff has been great."
Dean Ragsdale said Social Sciences is pleased to have Sport Management join the school.
"Sport Management will make an excellent addition to the majors currently offered in the School of Social Sciences," she said. "We look forward to having students become more aware of the opportunities the program provides."
Click below for the full story:
http://news.rice.edu/2013/05/28/school-of-humanities-to-make-several-organizational-changes-this-summer/