Trevor Caswell '15 spent his previous summer as a communications intern with the Houston Dynamo.
While working for the Dynamo, Caswell was required to handle various tasks such as updating player statistics, post blogs and videos on the website, write press releases, and help out during practices. He also helped out with some game day affairs.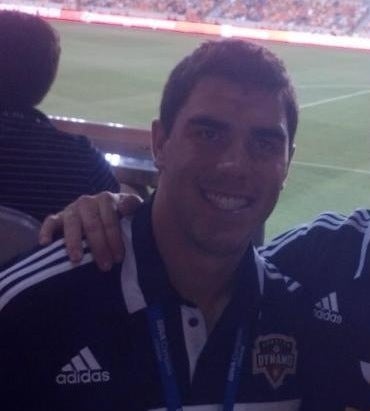 "There were multiple things I learned while working with the Dynamo," Caswell said. "What was most valuable to me was time management. Often, with multiple tasks needing to be completed at once, I had to figure out how to work both efficiently and effectively to do my part within the organization."
Caswell has aspirations to be involved with the media side of sports, more specifically, journalism or television or radio broadcasting. The Dynamo was able to teach Caswell how to conduct interviews with these athletes in a professional manner. To prepare him and allow him to further chase his dream, they had him manage the website and write articles from an unbiased viewpoint.
"Professor Stallings helped me put a resume together and talked me through the interviewing process with the Dynamo," Caswell said. "Without Professor Stallings' and Dr. Haptonstall's prior involvement within the organization, getting hired would have been extremely difficult. That is something that is extremely valuable within the Rice Sports Management department. The professors are extremely connected to sports organizations in the city of Houston and help you get to the position you desire."
Caswell has now been hired by the Houston Texans. He credits this opportunity to the professors within the department as well as the Houston Dynamo for recommending him to the organization.
Turner Petersen, a senior from Oklahoma City, OK, is majoring in Sport Management with a focus in Business.