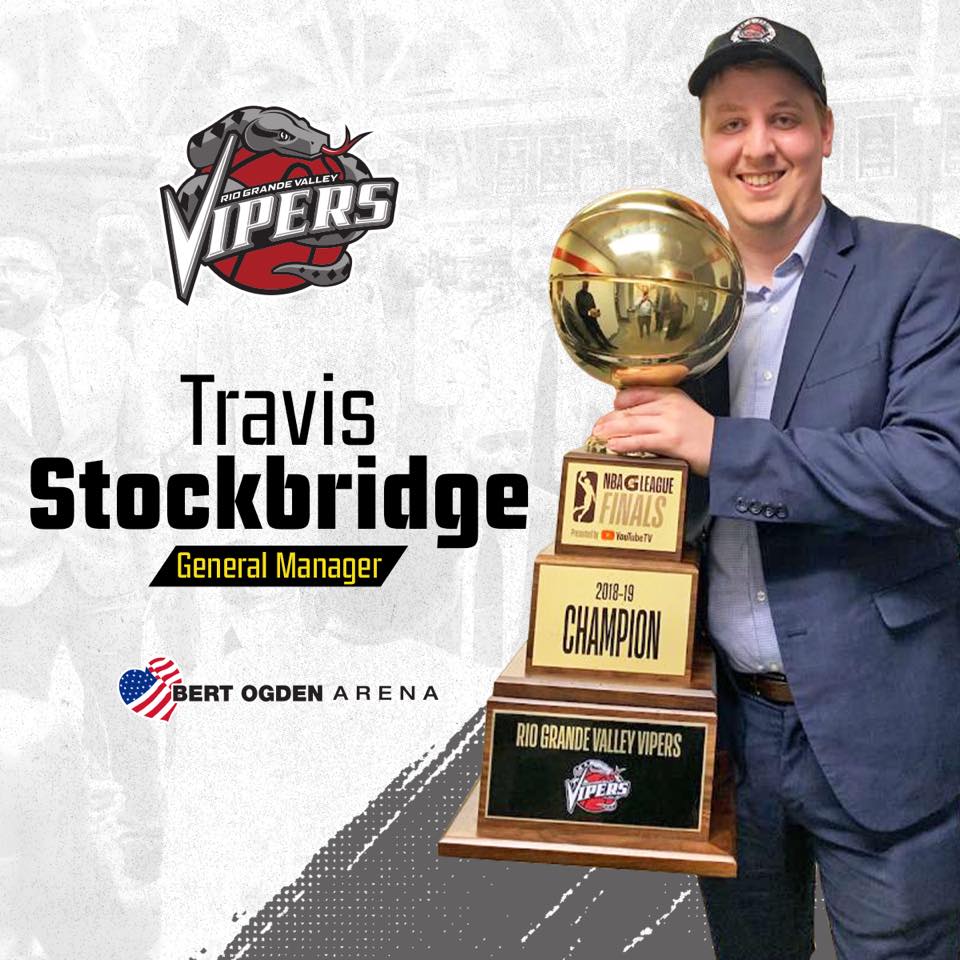 Travis Stockbridge '15 was recently named the General Manager of the
Rio Grande Valley Vipers, the single-affiliation NBA G League partner of the Houston Rockets.
Stockbridge, a Rice graduate who double-majored in Sport Management and Statistics, is only 25 years old. This makes him the youngest General Manager in Vipers team history, and the 2nd youngest GM ever in NBA G League. During the Vipers' 2018-2019 G League Championship season, Stockbridge served as the Director of Basketball Operations.
"I'm extremely fortunate to get to do something I love every day," Stockbridge said. "I have the opportunity to learn and grow in a great organization."
Stockbridge first started his career with the Houston Rockets as a Basketball Operations intern during the fall of his freshman year at Rice. On top of being a full-time student, he spent every semester of his undergraduate career as an intern for the Rockets. Soon after graduation, Stockbridge was hired full-time as a Basketball Operations Coordinator.
Stockbridge credited Professor in Practice Tom Stallings and the Department of Sport Management for connecting him with the Rockets.
"Rice Sport Management helped me get a foot in the door in my dream field," Stockbridge said. "The connections I made during my internship in college has set me up to be in the position I am today."
Stockbridge offered advice to current Rice students wishing to pursue a career in basketball.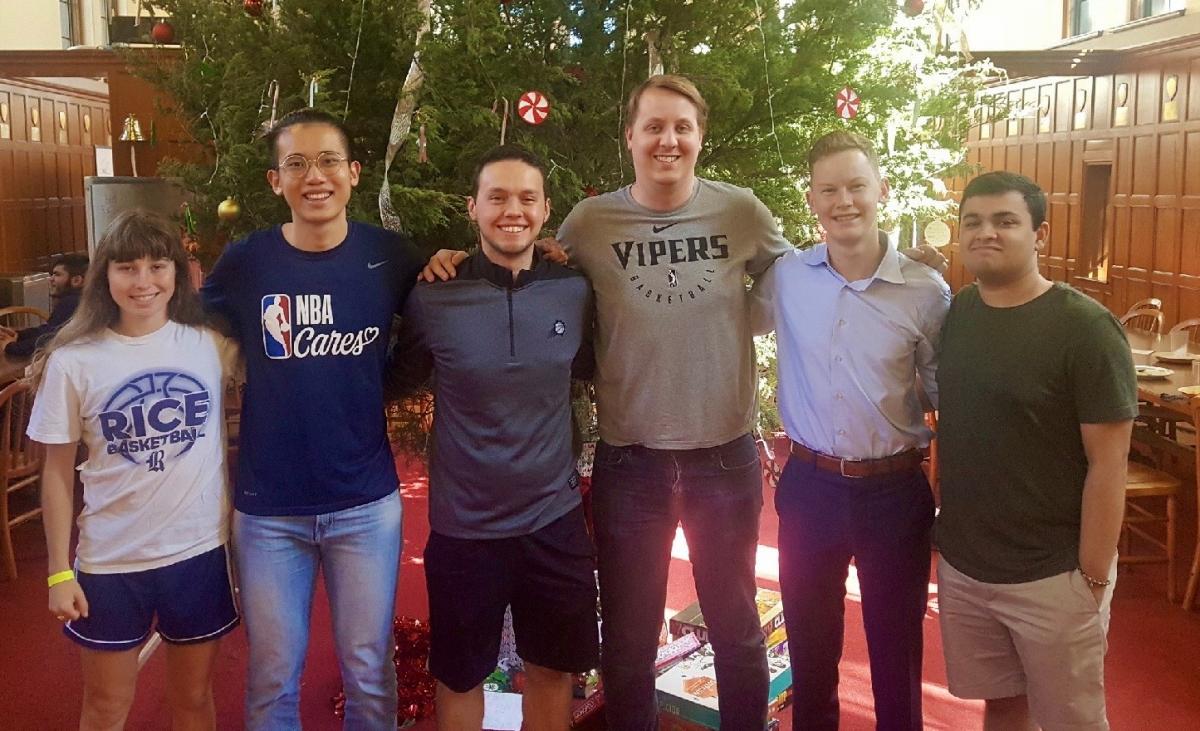 "I've had the opportunity to learn, grow, and make mistakes," Stockbridge said. "My best advice to anybody aspiring to work in basketball is to never get discouraged, never feel a task is too small for you, and never lose sight of the big picture. It takes a lot of time, energy, and especially luck to succeed."
Samantha Quen, a senior from Scottsdale, Arizona, is double-majoring in Sport Management and Managerial Studies with minors in Business and Statistics.