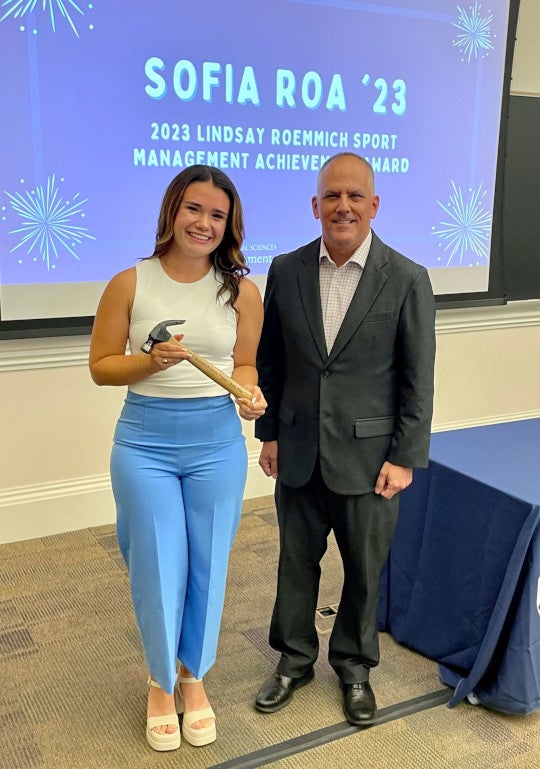 Sofia Roa '23 has been voted as the Lindsay Roemmich Sport Management Achievement Award winner for 2023.
"It truly is an honor to be named as this year's Roemmich Award recipient," Roa said. "I've always wanted to graduate from Rice knowing that I have made a positive impact on my peers and my community. That is what I wanted my legacy to be. Thanks to the incredible support from the department's faculty, staff, and my SMGT friends, that legacy has been set and will only continue to grow. I thank them all once again for this opportunity to share my love and passion for sports!"
Every year, the faculty and staff of the Department of Sport Management casts their votes to select the Roemmich Award recipient from the list of graduating seniors. The award is presented to the student who: (1) demonstrated exceptional academic performance, (2) gained valuable experience in the field of sport management, (3) possessed a positive mindset, and (4) showed a commitment to enhancing the Rice Sport Management major.
"Sofia was someone who took advantage of all of the opportunities available to Rice students," Clark Haptonstall, Chair of the Department of Sport Management, said. "But more than that, she was committed to performing at an elite level whether in the classroom, in her internships, or in the office (as our Sport Management student assistant). We could always count on Sofia to deliver."
A declared Sport Management major since her freshman year, Roa had a stellar record both academically and in the industry. She completed multiple internships during her time at Rice, serving on the sports medicine staff for the semi-pro football Spring League, two years as a student-athletic trainer for the Rice baseball team, as well as working as the Rice Sport Management communications assistant for two years.
In addition to Sport Management, Roa also majored in Sports Medicine & Exercise Physiology. These majors have now paved the way for her to embark on a three-year journey in Duke University's Doctorate of Physical Therapy program starting this fall. Roa is thrilled and eagerly anticipates the opportunities for growth and learning that lie ahead in her pursuit of a career in physical therapy within the sport industry.
"I felt immediately welcomed into the Sport Management major and was ready to get started from day one," Roa said. "I had the opportunity to grow my love for sports through my education and my internships and I will be forever thankful!"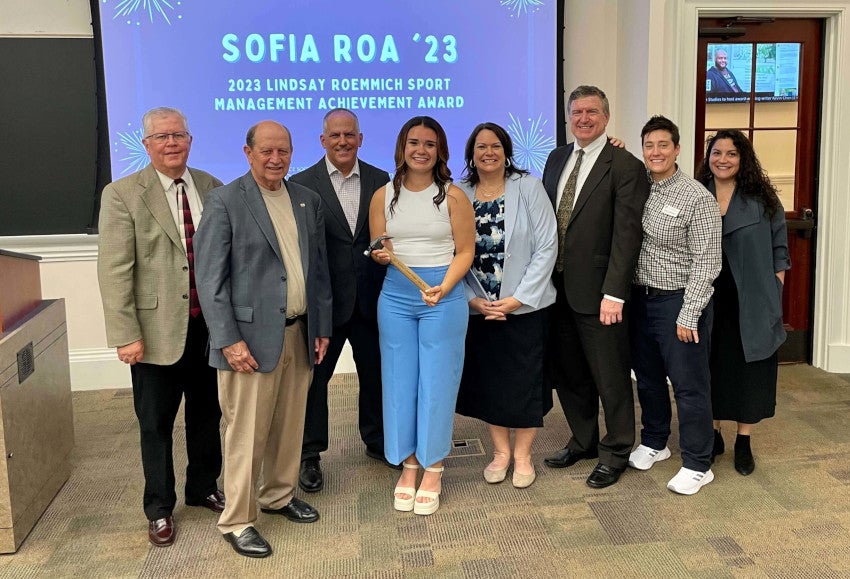 Sergio Rojas, a sophomore from Houston, Texas, is majoring in Business with a concentration in Finance.