Less than half a year after graduating from Rice University, Sport Management alumnus Sergio Santamaria '18 has been hired for a full-time position as a Basketball Operations Analyst with the Phoenix Suns.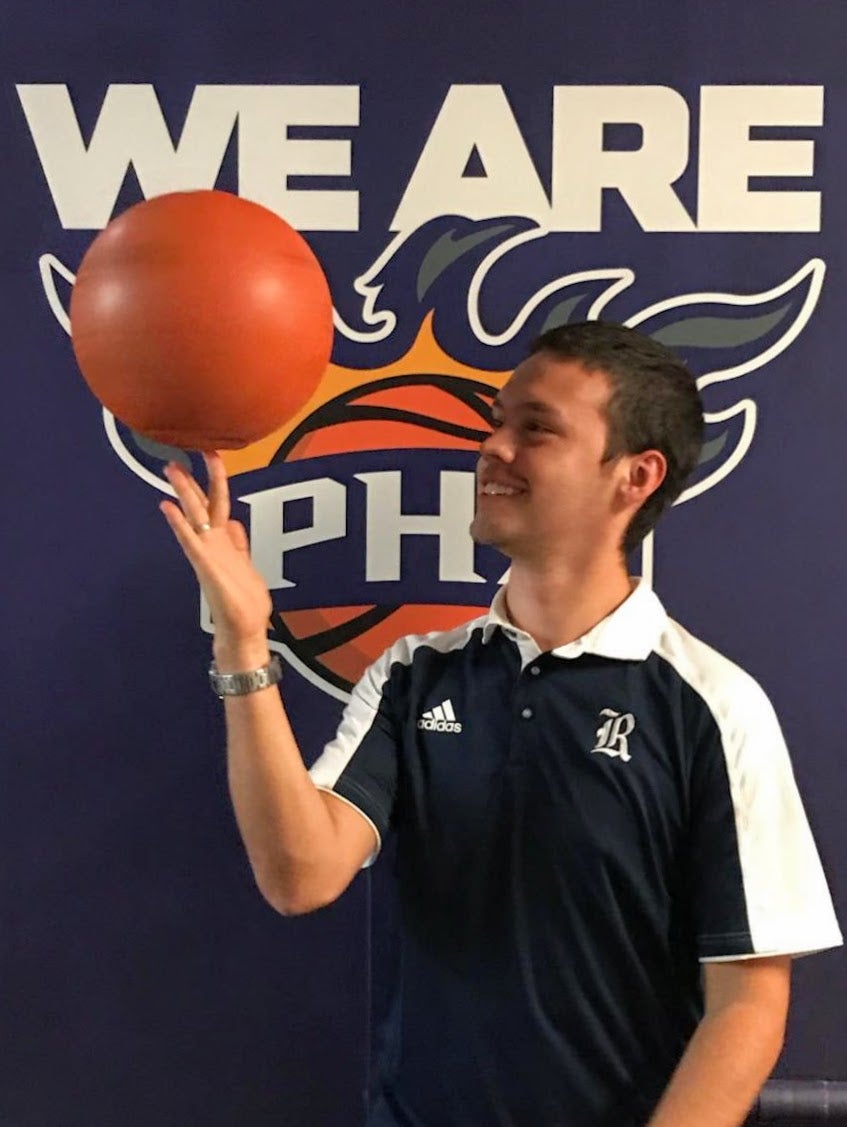 Santamaria began a summer internship with the Suns only two days after graduating from Rice on May 12, 2018. After concluding his internship in August, Santamaria was offered a full-time position and commenced working full-time in mid-September.
As a Basketball Operations Analyst, Santamaria is responsible for using statistics and other quantitative measures to assist the Basketball Operations department with decision-making concerning player development, game preparation, draft projects, and more.
"One of my major responsibilities this season will be to work with our coaching and video staff to report on all kinds of things - pre-game player tendencies, daily scores and notes around the league, etc," Santamaria said. "Things will swing towards draft projects and prospect evaluation once the college season starts, but generally I'll be touching every part of our decision-making to some degree."
For those who knew Santamaria during his time at Rice, the hiring likely comes as no surprise. In addition to winning the Department of Sport Management's highest honor for graduating seniors, the Lindsay Roemmich Sport Management Achievement Award, Santamaria also has an extensive list of other accomplishments to his name. This includes an internship with the Houston Rockets spanning six semesters, two summer internships with STATS LLC, serving as president of Rice Sport Business Society and Rice Rally Club, and working at the 2017 and 2018 NBA All-Star Weekends.
"We knew from the first night we met Sergio that he would go far and that his desire to work on the player side in the NBA was feasible." Professor in the Practice Tom Stallings said. "When he told me that he had been offered a full-time position with the Phoenix Suns, I could not have been prouder of him because he never deviated from his plan, trusted the process and took advantage of every opportunity here to complete his stated goal after graduation."
Santamaria said he sought out extracurricular activities while at Rice that were not only interesting to him but which he also saw as a channel for the growth of his professional experience and leadership skills.
"I think undoubtedly the experience with the Rockets was most important in getting me to where I am now. The early exposure to an NBA front office was pretty special," Santamaria said. "However, I definitely wouldn't be as prepared to succeed without components of every other experience."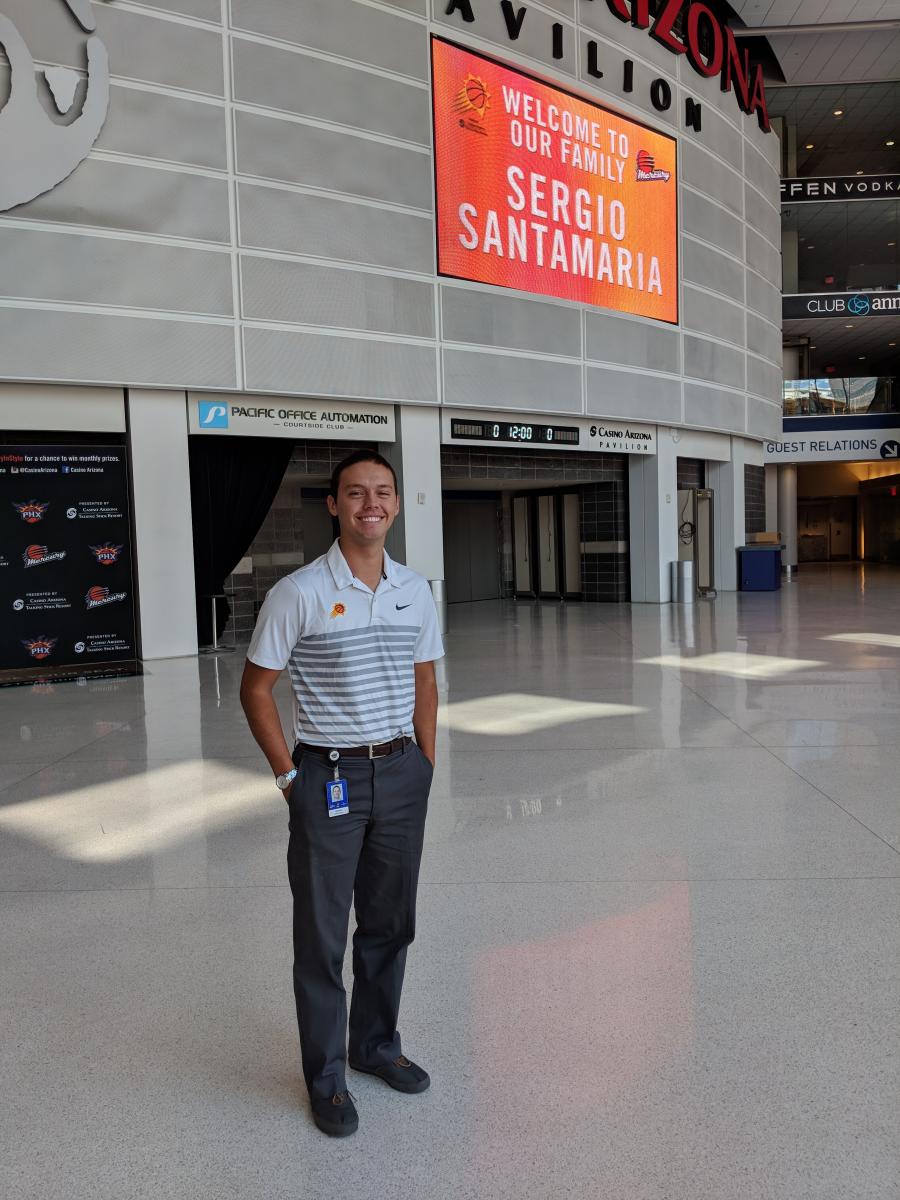 Santamaria has wanted to work in an NBA front office since his junior year of high school, and he found soon after entering Rice that his "way in" was likely going to be through analytics.
"I think it was right at the beginning of my time at Rice that I realized the best way to give myself a shot at working in the NBA was going to be by adding a technical skillset to my passion for basketball," Santamaria said.
The rest is history; in addition to attending the 2016 NBA Basketball Analytics Hackathon and the MIT Sloan Sports Analytics Conference in 2016 and 2017, Santamaria created his own data science major and served as lead for the Rice Basketball Department of Statistics and Analytics during the 2017-2018 season.
Santamaria credits the Department of Sport Management with jump-starting his professional network as well as providing his formative professional experiences, exposing him to experiential learning and its challenges, and allowing him to form relationships that will last him a lifetime.
"My penchant for analytics was bolstered by [the department's] willingness to help me attend events like the Sloan Sports Analytics Conference and NBA Hackathon," Santamaria said. "As the department continues to prioritize the internalization and integration of more technical courses into its curriculum, I can only imagine the impact [these] efforts will have on future generations of Rice students."
Santamaria says his goal for now is to win championships as a part of an NBA front office, though he sees the ultimate culmination of his career in becoming the General Manager for an NBA team. But Santamaria also has a long-term goal that hits closer to home: growing the game of basketball in his native country of Colombia.
"When I traveled [to Colombia] last month, I met with David Camilo Romero, the International Director of the Colombian Basketball Federation," Santamaria said. "I have also developed other strong Colombian basketball connections … people who I plan on working with to develop Colombian NBA players and perhaps one day bring an NBA Academy and/or Global Games to Colombia."
Whether he takes the Suns to the NBA finals, he takes the NBA to Colombia, or both, there's no doubt that Santamaria will significantly impact the sport of basketball in the years to come.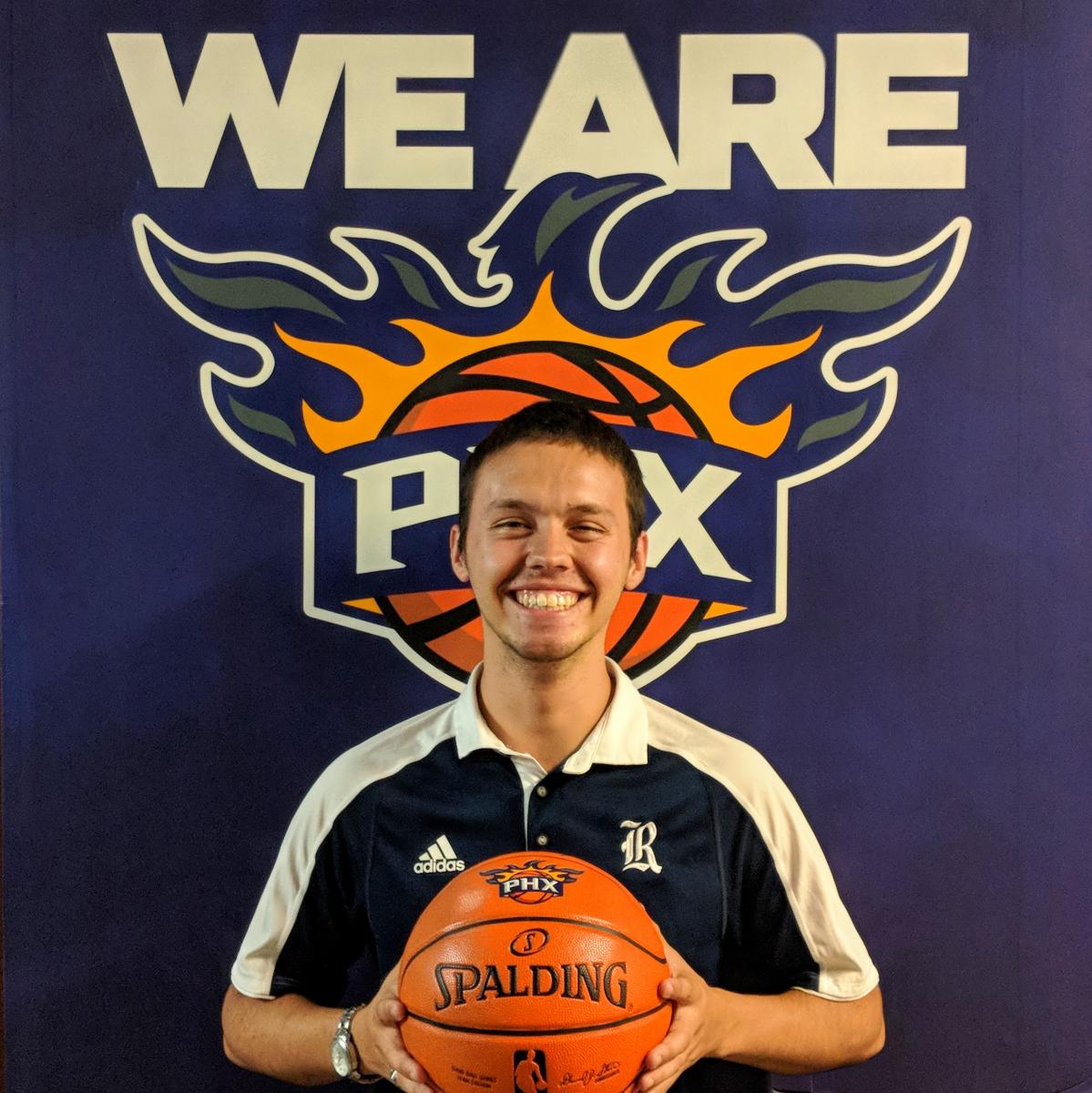 Elliot Stahr, a sophomore from Irvine, California, is majoring in Psychology and Philosophy.