Scott Lonergan '07 is making a move in his young but bright career and will now be the Assistant Scouting Director with the Chicago Cubs.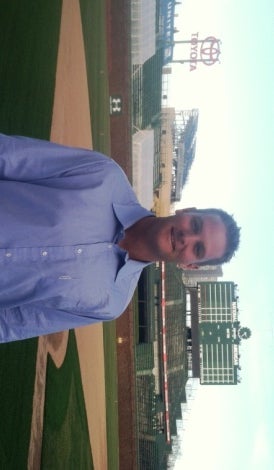 Lonergan was a right-handed pitcher for the Rice Owls and was drafted by the Boston Red Sox in the 2007 Major League Baseball Draft. In his days playing baseball, Lonergan had many accomplishments, including becoming the first Red Sox player from the 2007 draft class to reach the Triple-A level.
Two years ago when Scott's playing days were over, he was fortunate enough to land a job with his hometown team, the San Diego Padres. There were two parts to his job with the Padres. During the season he was the Advanced Scout who prepared scouting reports for upcoming opponents. During the offseason, he worked on a variety of projects such as arbitration preparation, breaking down potential free agents or trade targets, and coordinating the Padres first ever Winter Program for their top 20 prospects.
After the San Diego Padres General Manager, Jed Hoyer, and Assistant General Manager, Jason McLeod were hired away by the Cubs' new President, Theo Epstein, Lonergan received a call from the Cubs organization asking if he would be interested in joining their Baseball Operations staff. Scott immediately packed his bags, just like he would for baseball, for the new opportunity.
"It happened very fast," Lonergan said. I enjoyed working for the Padres, my hometown team. However, the opportunity to join the Cubs' front office and learn from industry icons Theo Epstein, Jed Hoyer, Jason McLeod, Tim Wilken and many others was too great to pass up. It's an honor to join the Cubs' team and I'm looking forward to helping build them into a successful organization for years to come."
Michael Ratterree, a junior from Houston, Texas, is majoring in Sport Management.