Nashville, TN – Sabrina Tour '09, has been elected as the vice president of the Entertainment and Sports Law society at Vanderbilt University. Tour is in her second year of law school at Vanderbilt.
"I want to work as a sports agent so I became involved with the Entertainment & Sports Law Society at the beginning of my first year of law school," Tour said.
Tour will be acting as Vice-President of the sports division of the club. The club's main focus is to host speakers in the field so that students can meet them and benefit from their experience.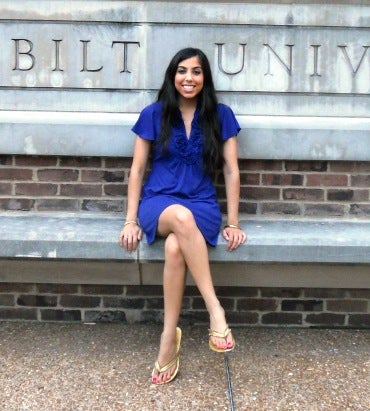 The club also organizes and hosts an annual golf tournament for the law school to raise money to fund a public interest summer stipend for law students who work to represent local musicians that need legal aid.
Not only does Tour spend her time working with the Entertainment & Sports Law Society, she also works in the football office at Vanderbilt.
"I work in the football office writing letters to recruits, putting together packets for recruits, and helping to organize schedules for recruits' official visits," said Tour. "I also work most of the game days."
Tour works hard, continuing to make Rice University proud, in hopes of achieving her goal of one day becoming a sports agent.
Alex Burton '13, from San Antonio, Texas, is majoring in Sport Management and Psychology.