Both Ryan Monahan '15 and Travis Stockbridge '16 are currently working with the Houston Rockets. Monahan is working in the Strategic Department and Stockbridge in Basketball Operations.
Monahan's role in the Strategic Department entails mostly internal market research with some secondary research for corporate proposals. It involves a good amount of data compilation and interdepartmental strategy as well.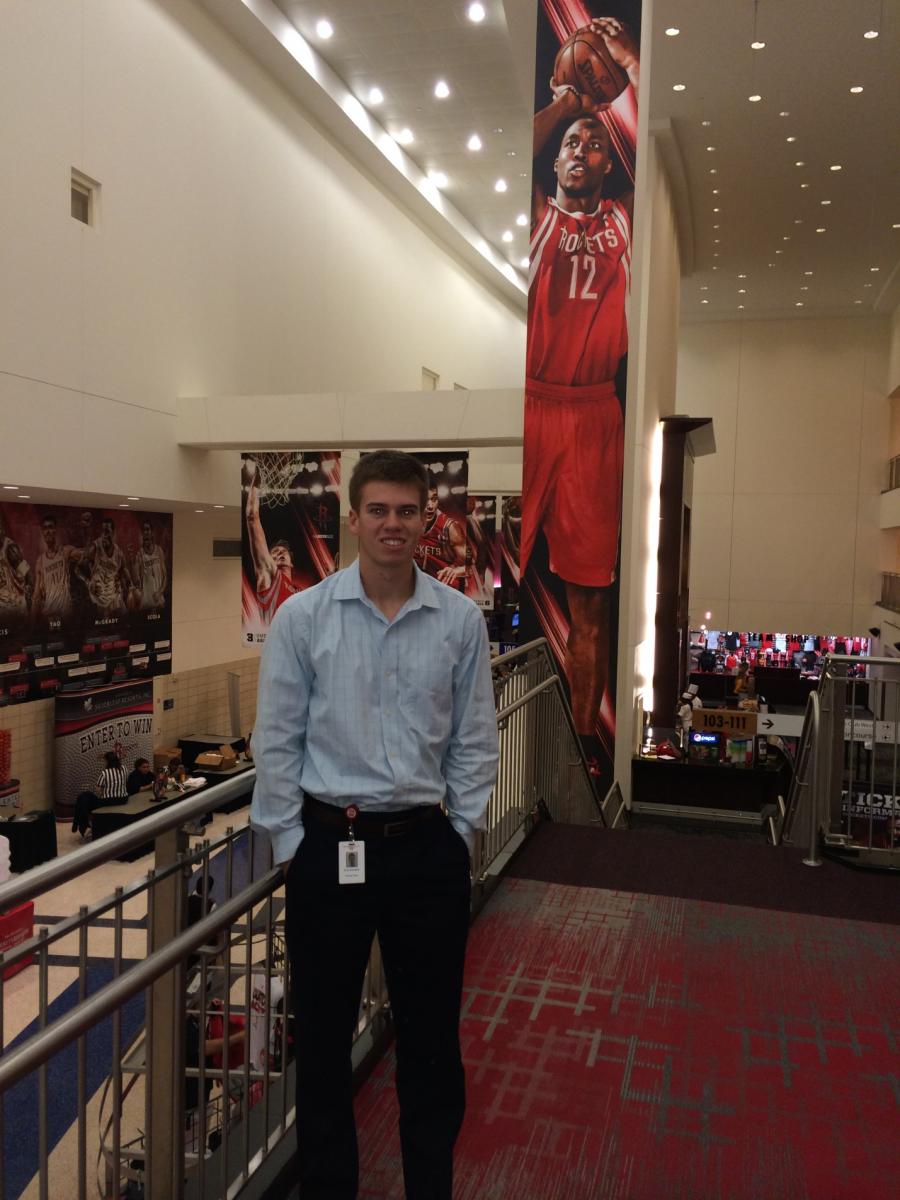 "A normal day entails creating game surveys, compiling data reports for internal departments as well as NBA requirements," Monahan said. "We also occasionally make preparations for corporate sponsorships as well."
Stockbridge's role in Basketball Operations includes a lot of logistical work with the team's scouts, so that they can go see the top college and professional players. He would have to contact many different college and professional teams, confirm a certain scout for a certain data, and then relay any relevant information to the scout. On top of that, it's his job to keep track of which scouts have seen which teams. The rest of his job involves doing miscellaneous projects for the other members of our office and scouting games himself.
"I've learned as much about basketball in the past year as I did by playing for 10 years," Stockbridge said. "Essentially, the internship has allowed me to gain more experience in basketball and learn all about what it takes to hold a job in basketball operations."
The two have both learned tons from their jobs, and are thankful for the opportunity because it has given them experience to truly reach their ultimate goals in the work field.
"I'd eventually like to work in basketball operations, either as a scout or as an analyst, and, if possible, work my way up to become a top executive (i.e. general manager)," Stockbridge said.
Also, Monahan would like to continue in the sports field as well.
"The ultimate job position for me would be upper management in a company like Nike or as a General Manager for a professional baseball team," Monahan said.
Breion Allen '16, a sophomore from Hoover, Alabama, is majoring in Sport Management and minoring in Business.