One of the programs at Rice University exponentially gaining steam and success is Sport Management. One professor, Tom Stallings, goes above and beyond, traveling across the country to gain contacts and relationships for his students.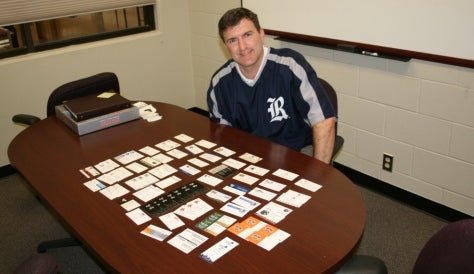 "The way we evaluate ourselves as a program is whether our students desiring a career in sports are obtaining those competitive jobs at graduation," Stallings said, "That's the thing that's most important to us."
Stallings promotes the Rice Sport Management program by taking a bi-annual road trip to personally meet with executives across the nation. He typically spends a few weeks on the road and will collectively meet with over 20 companies and industry leaders. With such a short amount of time you might ask how does Stallings pick who to meet with?
"I meet with companies and organizations that our Sport Management students have identified as their ideal employer," Stallings said. "Every one of our students has a dream job. It is my goal, and job, to gain the connections and relationships necessary to get their foot in the door. It is also our faculty's goal to design the necessary curriculum to provide them the training and experience to stand out when our students do get a chance to interview."
The trip has often proved a success in regards to having students land their first full-time job in a location where they had always wanted to work.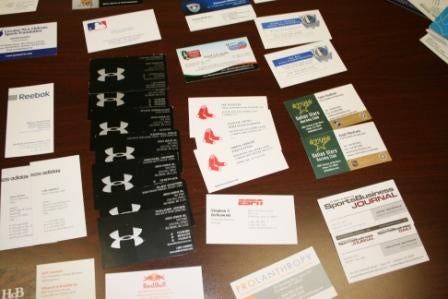 "The way that we have our students earn these opportunities is by virtue of our ability to get them those contacts and experience necessary to stand out when compared to graduates from other sports management programs," Stallings said.
For example, the most recent graduating class saw Jesse Tsu obtain a job with Nike, Britany Williams with Under Armour, and Taylor Dupree with the Dallas Cowboys. All positions identified by these students as destination career sites.
All things considered, Rice University is an exceptional school, recently ranked number 17th best education in the country. With the work and dedication that the Sport Management's professors, like Tom Stallings, put in it is safe to say that the Sport Management program is itself way ahead of the curve.
Cody Bauer, a junior from Pottsboro, Texas, is majoring in Sport Management as well as minoring in Business.

Tom Stallings' 2011 trip
July 19, 2001: Turner Sports (Atlanta, GA)
July 19, 2011: Affiniti Golf Partners (Atlanta, GA)
July 21, 2011: IMG College Headquarters (Winston-Salem, NC)
July 21, 2011: Atlantic Coast Conference (Winston-Salem, NC)
July 22, 2011: IMG College/Duke University (Durham, NC)
July 25, 2011: Under Armour (Baltimore, MD)
July 26, 2011: New York Mets (New York City, NY)
July 26, 2011: Major League Baseball Headquarters (New York City, NY)
July 27, 2011: New York Yankees (New York City, NY)
July 27, 2011: National Football League Headquarters (New York City, NY)
July 28, 2011: Boston Red Sox (Boston, MA)
July 29, 2011: Reebok International Headquarters (Boston, MA)
July 29, 2011: Saucony International Headquarters (Boston, MA)
Aug. 9, 2011: West Virginia University (Morgantown, WV)
Aug. 10, 2011: Prolanthropy (Florence, KY)
Aug. 11, 2011: Louisville Slugger (Louisville, KY)