Sport Management major Natalie Kirchhoff '09 is one of the three winners of the Hermance Award which goes to the top student in the Kinesiology Department. The other winners are Audrey Sivasothy (Health Sciences) and Kenneth Hung (Sport Medicine).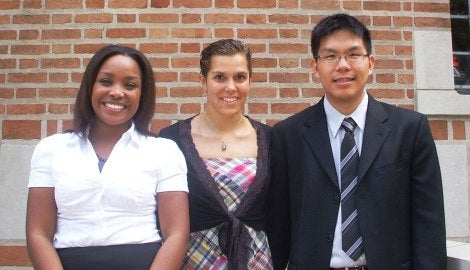 The Hermance Award is given to the student "who has exhibited exemplary qualities of scholarship, leadership, character and service during his or her undergraduate experience." Previous Sport Management winners of the Hermance Award include Marcos Ramos (2005), Zach Thomas (2006), Sparky Frost (2007), and Lindsay Balthrop (2008).
Kirchhoff joins Frost as the only winners of both the Hermance Award and the Roemmich Award, which is presented annually to the top Sport Management major. Kirchhoff shared the Roemmich Award with Charles Hampton '09.
After graduation, Kirchhoff will move to Orlando where she will work for Walt Disney in their Hospitality Division.