This past July, Rice University's president David Leebron announced that he would start the search for a new Director of Athletics. The committee had twelve members, two of whom were current student-athletes including Natalie Beazant '15.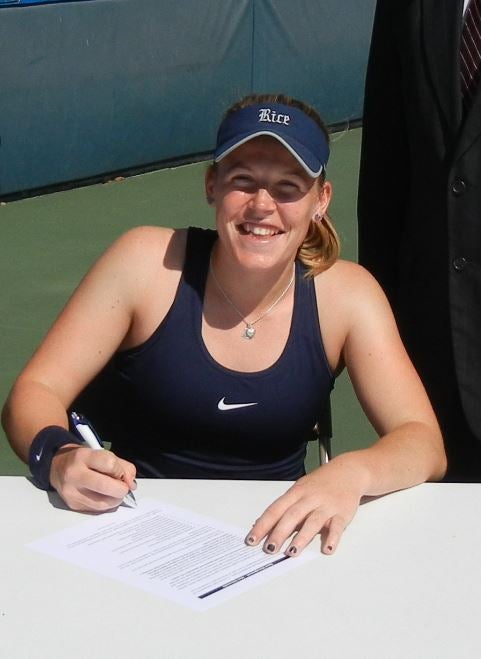 Beazant is an All-American tennis player from Leigh, England. Beazant has countless honors such as being ranked 28th nationally and 4th in the Texas region. Although Beazant has success on the tennis court, she also has success in the classroom while receiving C-USA Commissioner's Honor Roll in 2013.
"It was a fantastic experience being on the committee," Beazant said. "I had an opportunity to learn first hand from businessmen and businesswomen who are extremely well-respected in their respective fields as well as in the Houston community."
The committee also consisted of Rice trustees, faculty, the president of the Houston Texans, the vice president for resource development, and the vice president for administration.
"Not only did I get to experience what it was like to contribute to board meetings, but I was also lucky enough to see firsthand what it is like to go through a full interview process for a high profile job," Beazant said. "It was an experience that I won't forget."
Ross Winship, a junior from Houston, Texas, is majoring in Sport Management and minoring in business.