Megan Zimring's internships while at Rice have undoubtedly proven powerful, as she is currently the Athlete Marketing Director for Select Sports Group, a sports agency, in Houston, TX. A 2008 Sport Management graduate, Zimring has found a profession that combines her passion for building and maintaining relationships with her desire to work with professional athletes.
Megan originally found her niche for working on the Sports Agent side of the sports industry after completing various internships during her tenure at Rice. Through interning with the Houston Rockets and Select Sports Group, Zimring was exposed to both sides of the sport industry. Her desire to be in an interactive environment where she could work with professional athletes eventually paved the way for her career.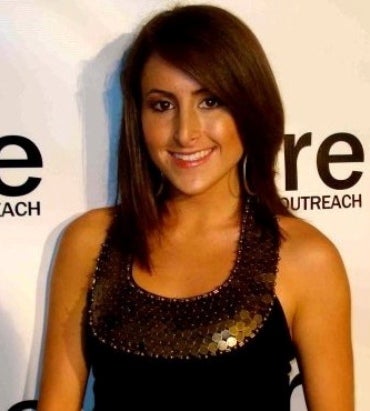 Upon graduation, Zimring landed a position with the Beverly Hills Sports Council, located in Los Angeles. There, Zimring had the privilege of closely shadowing the Executive Director of Athlete Marketing. After deliberate listening and elaborate understanding of the position, Megan was eventually selected as the Director of Athlete Marketing when the position was available. Following her five-year tenure with the Council, Megan was presented with an opportunity she couldn't pass up.
"I was called back to Houston when I heard of the available position within Select Sports Group," Zimring said. "I knew I didn't want to be 'ceilinged in,' and the position as Athlete Marketing Director provided me the opportunity to avoid that."
While working with Select Sports Group, Zimring has had the opportunity to pair well-known athletes with companies for endorsement deals. Zimring's daily activities include representing over 50 players in the National Football League, pairing them with appropriate companies for marketing purposes, and negotiating terms of endorsement deals. She also works closely with players and their social media accounts in an effort to provide exposure for various companies with new products.
However, perhaps the most important aspect of her profession is building and maintaining relationships with any and every one she meets.
"Building and maintaining relationships is key," Zimring explained. "When you close a deal, don't seal it out. Keep in contact with the people you worked with. Part of my job is to be the relationship between my NFL players and relevant brands, and I am able to do that because of the relationships I have been able to maintain. Companies trust me. They want me get exposure for their products, and know I will be able to based on my established network of professionals."
Notable athletes whom Zimring has worked with range from Albert Pujols, Jimmy Rollins, Ryan Theriot, Hunter Pence, & Tim Lincecum to Andy Dalton, Charles "Peanut" Tillman, Danny Amendola, Jordy Nelson, Derrick Johnson, Josh Gordon & top 2013 draft picks such as Geno Smith, Terrance Williams, Vance McDonald, and Joseph Randle. Zimring has facilitated a slew of national endorsement deals such as Charles Tillman and T-Mobile as well as XBOX to her recently acclaimed national endorsement for Angels CJ Wilson to become the official MLB spokesperson for Head & Shoulders which is set to launch in Spring 2013. Zimring's ability to negotiate endorsement deals between companies and players is the cornerstone of her career.
Although she stays busy with pairing athletes with appropriate endorsement deals, Zimring also oversees her athletes' charity events, foundations, and organization sponsors.
As for the future, Zimring desires to expand her network of athletes and eventually control a bigger piece of the sport marketing market.
"I love what I do," noted Zimring. "However, I want to keep increasing the talent I work with. I want to keep building relationships and eventually be able to provide a 360 degree scope of athlete marketing."
And, if Zimring's career continues to grow as it has since her graduation, she will undoubtedly have that opportunity.
Bobby Janisch '13, from Houston, TX, is majoring in Sport Management and minoring in Business.