Megan Shafer '15 spent her past summer interning at Comcast Sports Network in Houston, TX, as a member of the broadcasting team.
Shafer, a member of Rice's women's basketball team, is majoring in Sport Management and Religious Studies. Her goal is to work in sports broadcasting, perhaps as a sideline reporter. Shafer had many duties while interning, and a few experiences in front of the camera as well.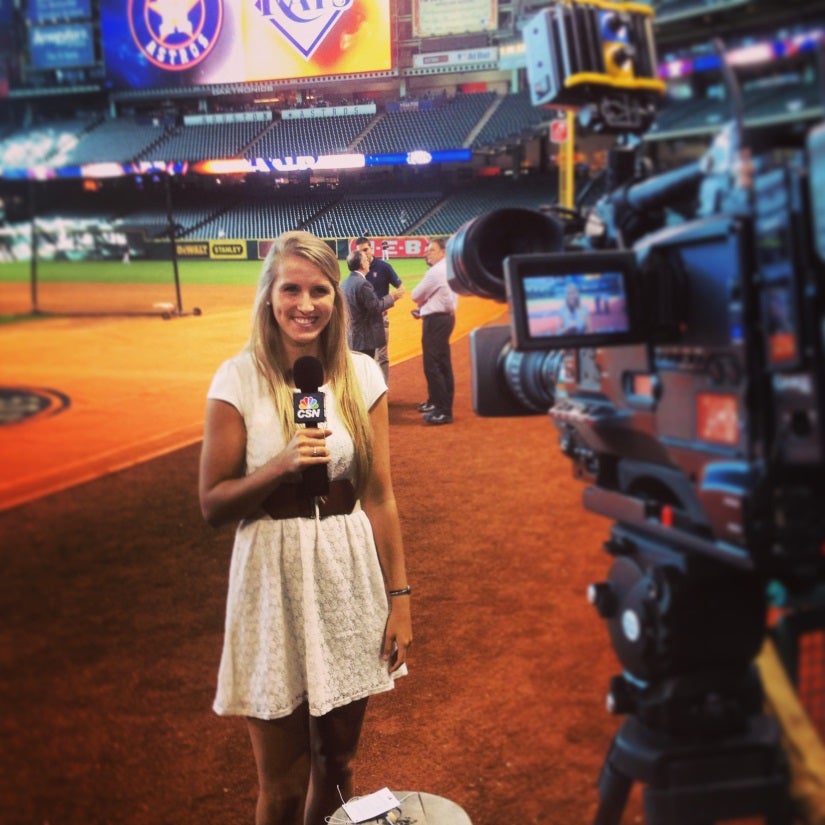 "Every day at my internship, I would be assigned to watch games and write down reports so it will be easy for editors to pull out clips," Shafer said. "I worked in the studio where we would get a headset and listen to the producer on where to set up the broadcasters and what camera angles they want. Once every 2-3 weeks, I would shadow a Comcast broadcaster at a live game. We were also able to our own stand-up in front of the camera to put on our video resume."
The internship with Comcast has really shown Shafer that this is what she wants to do and what the job entails. It has also opened up many doors for her to get a step closer to reaching her ultimate goal of working in broadcasting.
"It definitely helped me make connections with sports broadcasters that all have ties with other big sports stations," Shafer said. "Going on stand-ups and shadowing at games was my favorite thing to do because it allowed me to get experience doing what I actually want to pursue."
Breion Allen, a sophomore from Hoover, AL, is majoring in Sport Management and minoring in Business.