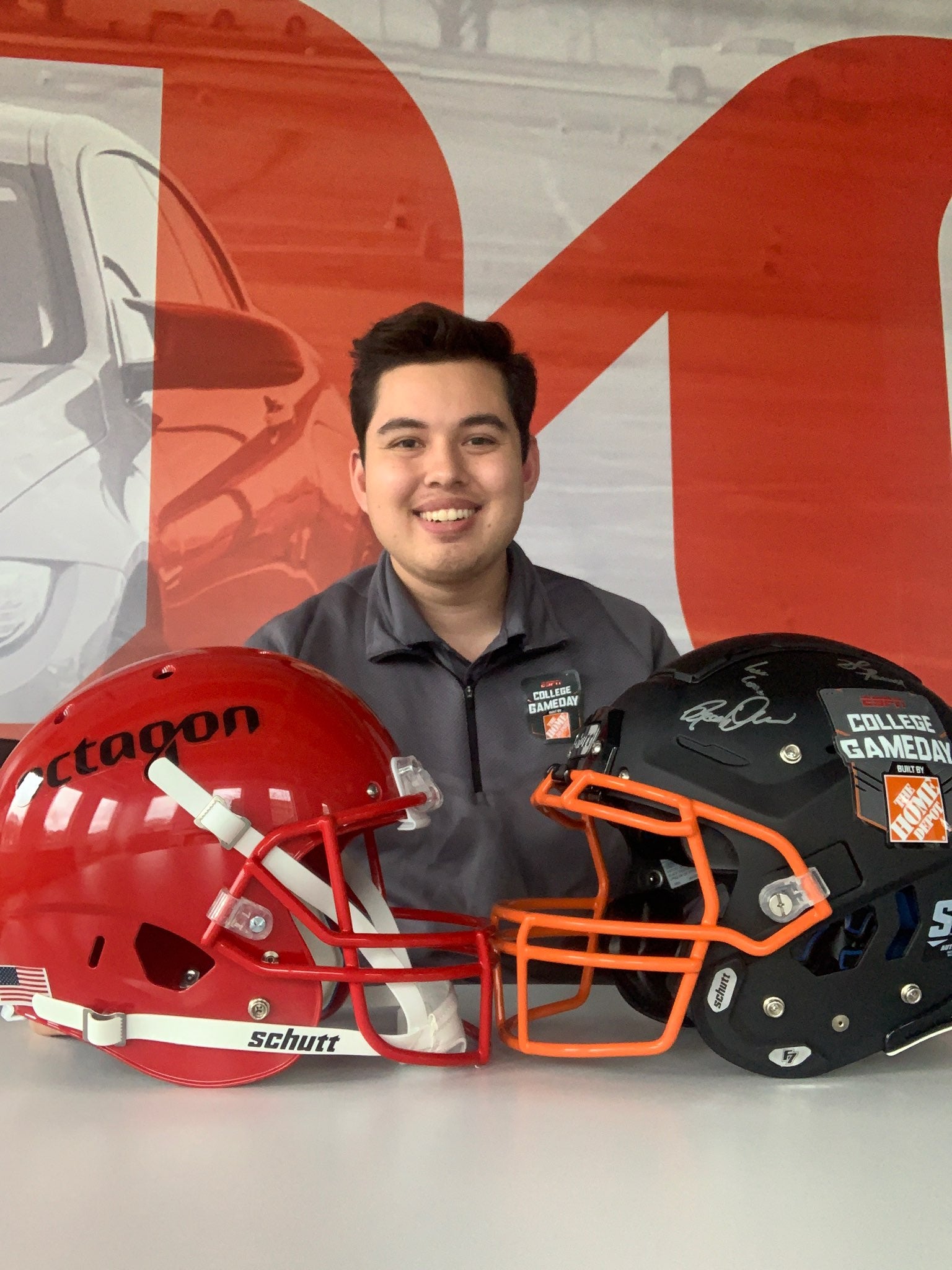 Max Boekelmann '21 has recently accepted a position to be an Account Executive on The Home Depot account at Octagon. Boeklemann's path to his current position consisted of many internships during his time at Rice including internships with two different Major League Soccer teams.
"My first internship was during my freshman year in a Ticket Sales and Service position with the Houston Dynamo where I worked under a Rice Alumni, Kimberly Sutton," Boekelmann said. "The following summer, I was at home in New Jersey working for another MLS team, the New York Red Bulls, in a Sponsorship Service role."
These internships allowed Boekelmann to gain experience in various aspects of the sport service industry.
"At the Dynamo, I really enjoyed the service side, interacting with season ticket holders, planning events for them, and making their experience as good as possible," Boekelmann said. "Because of this, I wanted to stay on the service side but still try something new, and the internship at the Red Bulls was perfect for that. Although I was no longer servicing fans, I got to learn about how sport sponsorships came together and then were activated."
After completing his first two internships, Boekelmann was focused on landing an internship that had more responsibilities for his third and final internship as an undergraduate student. A connection from a previous internship helped land his ideal final internship.
"When I got back to school and was looking for new opportunities, it had just been announced that Chris Canetti, who had been the President of the Houston Dynamo while I worked there, was leaving the organization to start the 2026 World Cup Houston Bid Committee," Boekelmann said. "Thankfully, I had gotten a chance to sit down and speak with him while I was with the Dynamo, and he still remembered our conversation. I reached out to see if he needed help with the committee, and so that summer, I was his intern."
At his final internship, Boekelmann's increased responsibilities led him to be in charge of planning an event that featured his favorite soccer team.
"The reason I wanted to work on the bid committee was because I liked the idea of joining a brand new organization and I felt like it was an opportunity to take on more responsibility," Boekelmann said. "This definitely ended up being the case as Chris Canetti trusted me to take the lead on planning major events, most notably a community event at a local Houston Boys & Girls Club that was attended by members of my favorite team, FC Bayern Munich, as well as international media."
Boekelmann gathered experience in many different sport-related fields through his internships, and this proved to be valuable later on in his career. His current job managing The Home Depot sponsorship of ESPN College GameDay for Octagon contains a little bit of each internship.
"Because the show is live and travels to different college towns, I still get to interact with fans and guests like I did at the Dynamo," Boekelmann said. "Most of what I do day-to-day is most similar to my role at the Red Bulls in that I manage a sponsorship and its activations. Since I work for an agency, I get to work on new projects all the time and am given a lot of responsibility which my time at the Bid Committee prepared me for."
Boekelmann's current job at Octagon required him to be trained via Octagon's Trainee program.
"Out of college, I applied for the Trainee position for The Home Depot/College GameDay account and was lucky enough to get it," Boekelmann said. "Being a trainee is essentially like being an intern. You work full-time but only for a limited term, in my case 6 months."
Since the college football season is not year-round, Boekelmann and his group had different responsibilities depending on the time of year. According to Boekelmann, his role as a trainee ranged from immersing himself in his group's plan to organizing hospitality.
"Starting in the summer before the college football season, I was not very involved in the planning process for the season but more so, tying up any loose ends and familiarizing myself with what we were planning to do to activate the sponsorship that season," Boekelmann said. "Once the show and college football started, I traveled to a new town each week, organizing hospitality for our clients and guests, setting up branding around the set, and making sure all broadcast and digital advertisements ran smoothly."
Boekelmann completed his role as a trainee for the entirety of the season with his team, who he got very close with as the season progressed. After the end of the season, an Account Executive position on The Home Depot partnership opened up.
"After the season was over, a full-time position on the team became available, and thankfully, I got the offer," Boekelmann said. "The transition was pretty easy because of my trainee experience and having a full season under my belt already, so I really appreciate how Octagon structures their programs for recent graduates entering the sports industry."
Boekelmann's responsibilities revolve primarily around College GameDay in his new position, as this is Home Depot's largest sports sponsorship. In his new position, he will be focused on improving for next year's season while also looking forward to future Home Depot sponsorships.
"Now that I am also here for the off-season, I get to be a part of the ideation process for the upcoming season and try to improve on what we did last year," Boekelmann said. "We will also be bringing on two trainees in the summer, so I will be able to integrate them into the team and train them firsthand in the position. Another fun part is that I get to help on some of the other Home Depot sponsorships, such as their Atlanta Braves and Mercedes Benz Stadium deals."
As a former O-Week advisor and coordinator, Boekelmann once again finds himself working amongst a team that he enjoys being around.
"I'm most looking forward to coming up with some creative ideas to get the full potential out of the sponsorship," Boekelmann said. "This season will mark the 20th anniversary of The Home Depot's partnership with College GameDay, so there are a lot of opportunities to do special things because of that. I'm also excited to be back on the road with my team and meet the next group of trainees, which feels similar to O-Week advising for me."
Reed Myers, a junior from Paradise Valley, Arizona, is double-majoring in Sport Management and Psychology.