The Department of Sport Management will soon see yet another student join the world's most valuable sports brand, Nike, following graduation.
Senior Madison Nasteff has been hired for a full-time position at Nike Air Manufacturing Innovation facility after completing an internship at Nike Headquarters in Portland, Oregon this past summer. Nasteff, who is studying Mechanical Engineering, has served as the Department of Sport Management's Student Assistant since her sophomore year and will become the 14th Rice alum to work at Nike.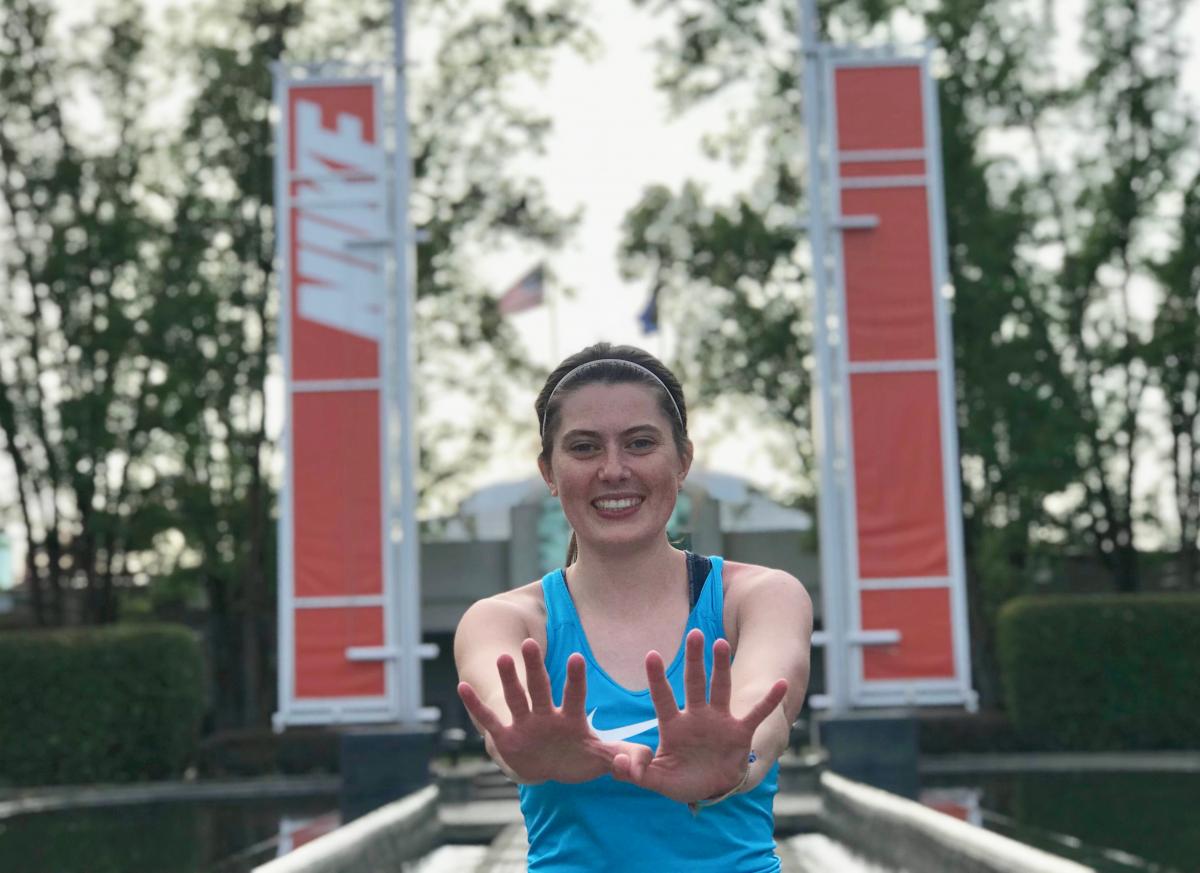 Nike's Air Manufacturing Innovation facility is in charge of designing and manufacturing all the airbags that go into every Nike shoe. Air bags are extra cushioning in the sole of the shoe that help with comfort, springiness, and style.
As a Design Engineering Intern, Nasteff worked on the innovation team, using 3D modeling software and prototyping tools to develop manufacturing processes and tools for shoes that will be coming out in the next few years.
Nasteff said the work environment at her internship was "incredible".
"They really value work-life balance, and everyone at Nike is passionate about all they do," Nasteff said. "This passion made the work that we did seem a lot less like a job and more like a privilege. It was truly a great experience and further fueled my desire to work at Nike full-time."
According to Nasteff, the internship directly led to her full-time job offer.
"During the summer, my manager and mentors were evaluating my performance," Nasteff said. "I was told that I would be receiving a full-time offer at the end of my internship due to my work during the summer and positive interaction with my team."
Nasteff will start full-time work in August 2019, working as either a Process Engineer or a Design Engineer at the Air Manufacturing Innovation facility where she interned. Nasteff will be responsible for designing tooling and/or implementing manufacturing processes to create air bags for Nike shoes.
An avid runner through high school and college, Nasteff first realized that shoe design engineering might be a strong fit for her after taking Professor in the Practice Diane Crossey's Introduction to Sport Management course.
"I'm not sure I ever would have thought of combining my passions of running and engineering if it wasn't for Professor Crossey introducing the world of athletic equipment and apparel design to me," Nasteff said. "This is exactly what Nike offers me, and I am happy to have found my dream job."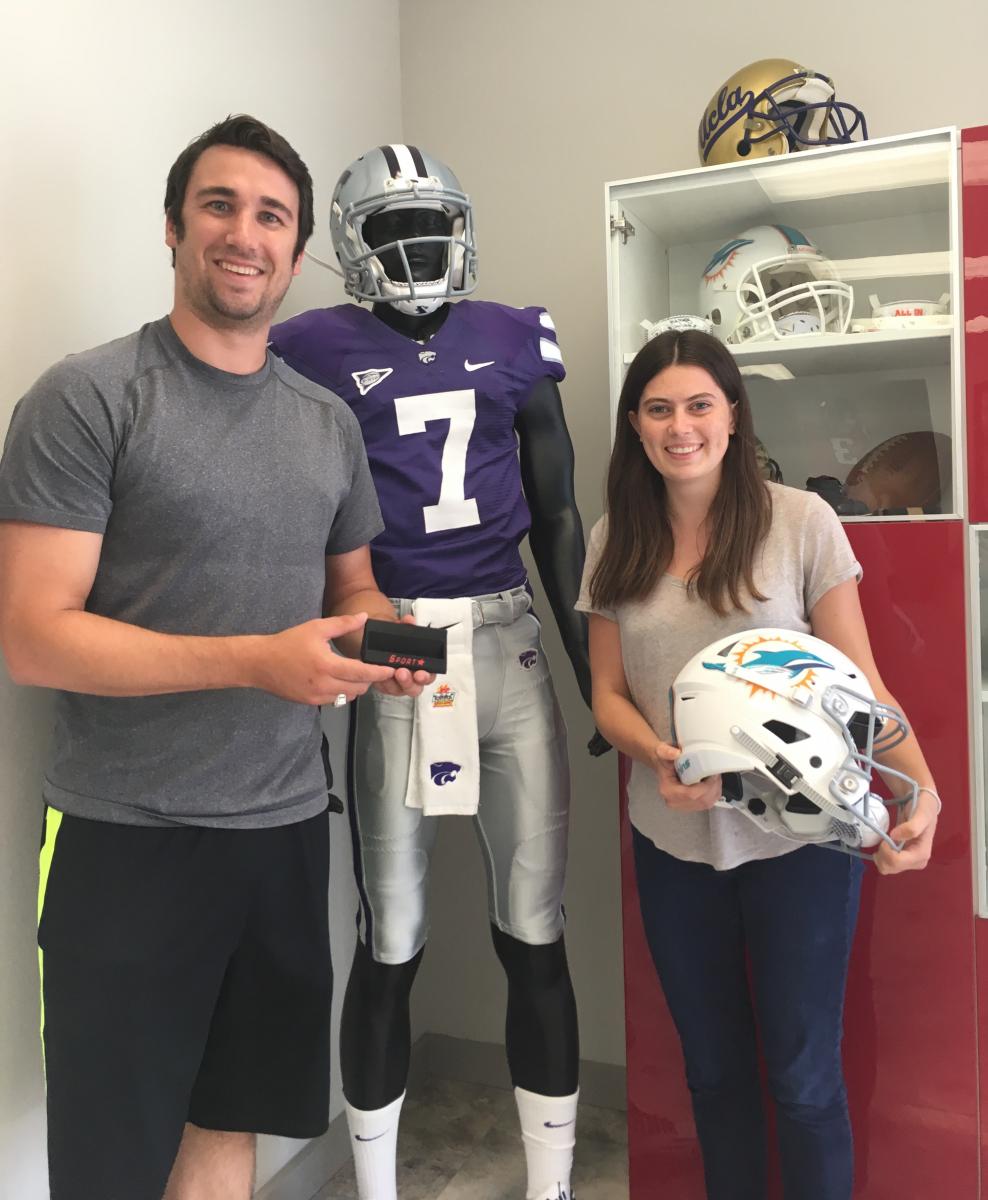 With help from Professor in the Practice Tom Stallings, Nasteff found an internship after her sophomore year with SportStar Athletics, working under Sport Management Alum Brandon Yelovich '11.
"This was my first experience in the athletic equipment design world, and it definitely gave me a leg up in my application to Nike," Nasteff said. "With my experience working in the Department of Sport Management and from my internship with SportStar, I stood out from other applicants. In this way, the Department of Sport Management set me up for success in the application process."
Nasteff was also able to network with Nike at the Society of Women Engineers conference in October 2017 before finally being selected for her internship the following summer.
"Madison is the perfect example of a student who realized that a 'dream job' is actually something feasible to obtain using the resources we have available at Rice," Stallings said. "The students at Rice are already outstanding. All we need to do is mentor them on the process of developing a career, connect them with the right people and right opportunities, and enable them to succeed in a place where their talents and passions intersect. We are all very excited for Madison and have no doubt she will continue to be as successful at Nike as she has been at Rice."
Nasteff said she is most excited to be back with her team and contribute to all of Nike's efforts to create and innovate. She also looks forward to the challenges she will face when handling larger projects as a full-time employee.
"I believe that Nike is a place that will really allow me to grow in whatever path I choose," Nasteff said. "I love that Nike allows their employees to pursue whatever path they see for themselves and while I don't know exactly where my path will take me, I look forward to finding out while working for the company of my dreams.
Elliot Stahr, a sophomore from Irvine, California, is double-majoring in Psychology and Philosophy.