Rice University's Department of Sport Management presents the Patrick K. Thornton Memorial Award to the Sport Management students who earn the highest grade in the Sport Law class. The winners for the past academic year are juniors Kate Jablonski (Fall 2021), as well as Max Cunningham and JoVoni Johnson-McCray (Spring 2022).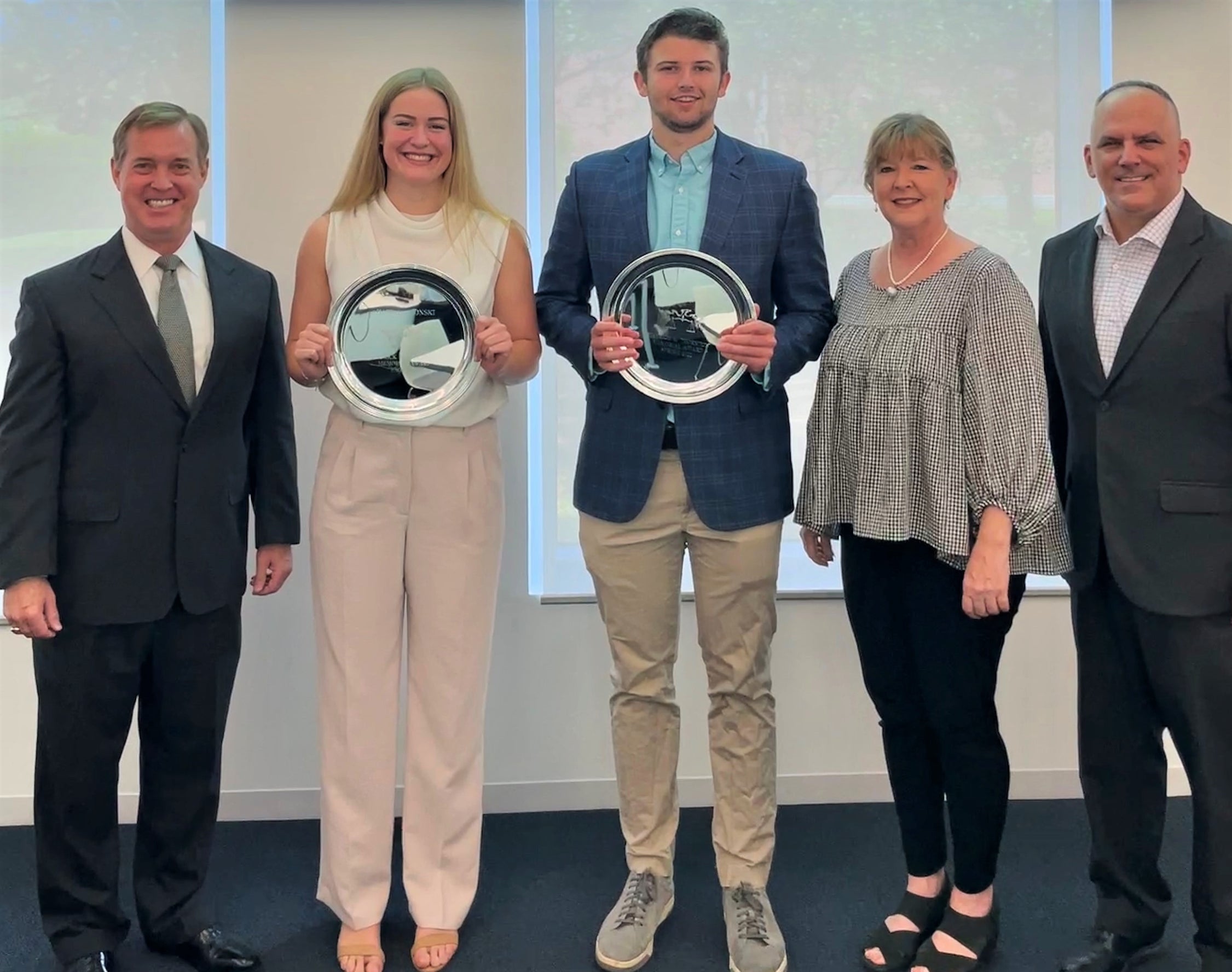 "I am so honored to be receiving this award," Jablonski said. "I'm proud of my hard work in the Sport Law class and I feel like I have grown so much after declaring the Sport Management major."

According to Cunningham, Lecturer Kit Ashby's unique teaching style is what he enjoyed most about the Sport Law class.

"Professor Ashby always came in with some funny slideshows and a dry wit that I think is hard to beat," Cunningham said. "On top of that, it was awesome to see how he was able to make the class interesting for people who want a deeper look and others who may be more interested in other aspects of sports."

This academic year marked most classes returning to in-person instruction, which prompted the Sport Law class to transition from Zoom back into the classroom. According to Ashby, the classroom is a better environment for his teaching style.

"This year was great as it was a return to the classroom," Ashby said. "I teach using the Socratic Method, which means I put the student on the spot and make them defend their answers. Being in the classroom is a better environment."
The Sport Law class allows students to learn about the field and hear from professionals in the industry. According to Johnson-McCray, the experiences and knowledge from the course could factor into his decisions following graduation.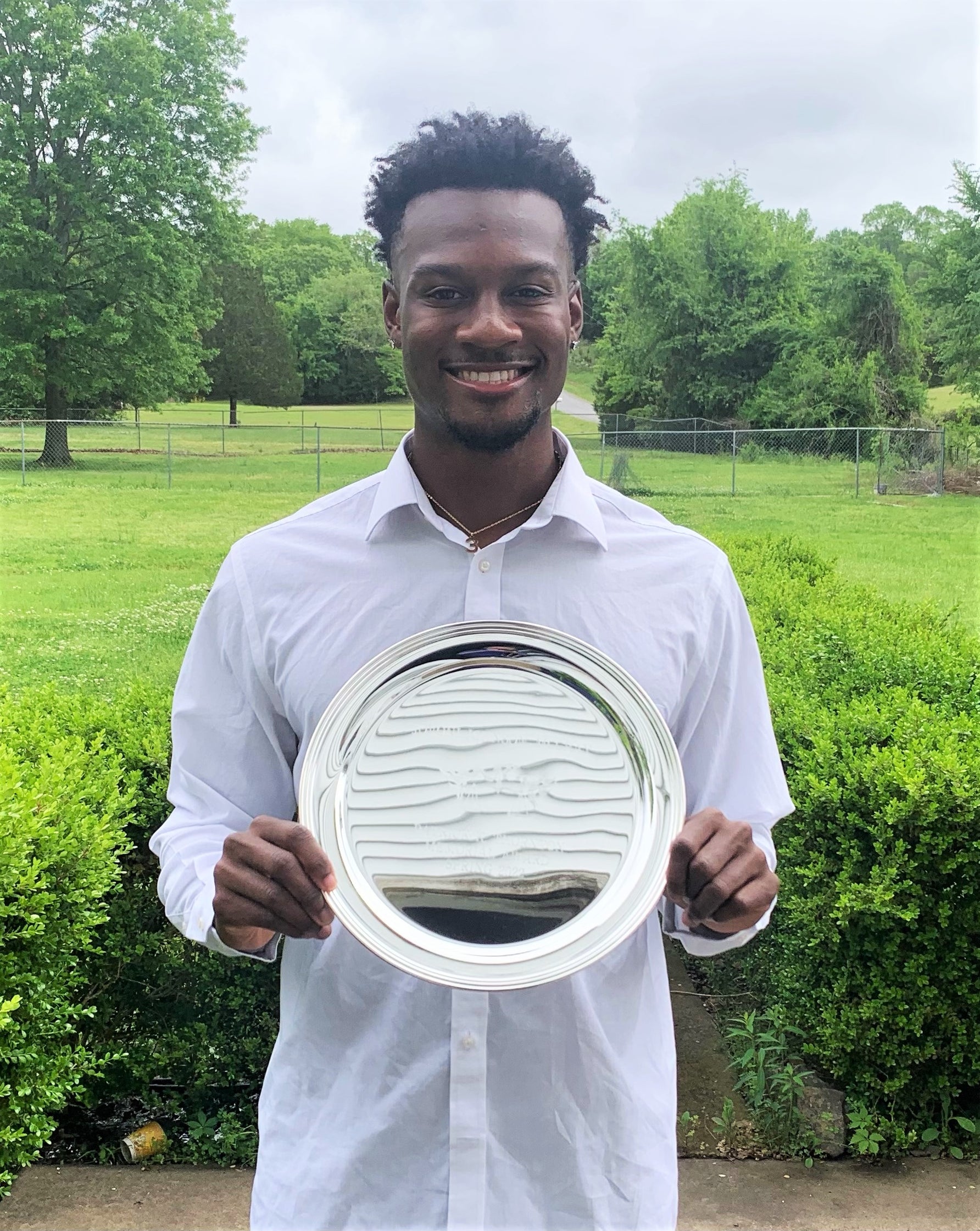 "One of my dreams after graduating from high school was to continue my education and eventually attend law school," Johnson-McCray said. "I think it's something that's still on the table and a large possibility for me. The Sport Law class has played a huge role in this process. Being able to meet people who have done the types of law that I would be interested in and hearing their stories was a valuable experience for which I'm thankful."

The award is named after the late Patrick K. Thornton, a well-respected professor who taught Sport Law worldwide in places such as Russia, Australia, and Vietnam, before becoming a member of Rice's Sport Management Faculty from 2003 to 2012.

To memorialize his hard work and dedication to Rice and the sport law community, the Department of Sport Management founded the Patrick K. Thornton Memorial Award. According to Alison Kaye Thornton, Thornton's wife, the award is a reminder of what her husband loved.

"It means a lot to us to have him remembered with this award, as he loved teaching students and had great fulfillment in guiding students in their education," Alison Thornton said. "Giving this award in his name helps us remember his love for teaching and the sports law field."

According to Alison Thornton, she hopes this award provides students with some added motivation to continue to do their best during the academic year while sparking some friendly competition along the way.

"I always look forward to the award ceremony where I am able to meet the winners and hear about their accomplishments and their plans for the future," Alison Thornton said. "I am hopeful the Patrick K. Thornton Memorial Award, along with the numerous other awards given by the department, creates a little friendly competition and motivates students to do their best."
Reed Myers, a junior from Paradise Valley, Arizona, is double-majoring in Sport Management and Psychology.