Jimmy Comerota '10, who double-majored in Sport Management and Economics, was hired by the Houston Astros in December 2019 as Director of Corporate Partnerships.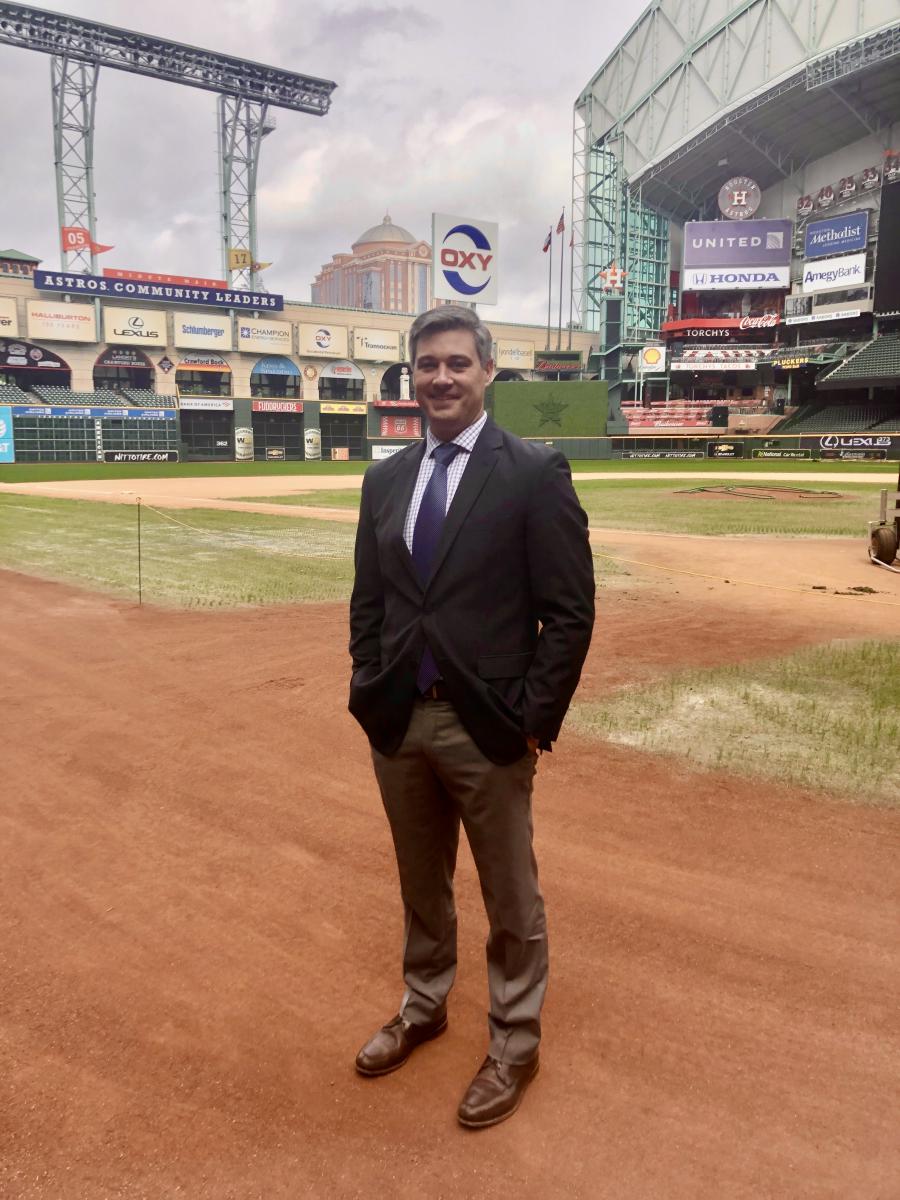 In his role with the Houston Astros, Comerota is responsible for selling partnerships with the team. Ultimately, these partnerships help companies achieve their goals.
Comerota attributes the Department of Sport Management with transforming his passion for sports into a career.
"It was the Sport Management major at Rice that connected the dots for me," Comerota said. "It opened my eyes to the facts of the business that live so vividly alongside [sports]. It's when I became fascinated by it all and learned the fundamentals that I often return to when I'm wrestling with some of my biggest day to day challenges."
When the Sport Management Department Chair, Dr. Clark Haptonstall, was asked to recount Comerota's presence as a student, he was quick to note that he always believed Comerota would be successful.
"As a student, Jimmy's work ethic was very strong and his attitude was excellent," Haptonstall said. "He was also able to balance performing at a high level in the classroom as well as on the baseball field."
Comerota has always been looking out for new and challenging opportunities.
"The Astros have been on a great run, both on the field, and as a business," Comerota said. "When the opportunity presented itself to join the team, it felt as though several different things connected for me personally, so I jumped on it. I can't wait to see what the future has in store."
Isaac Davidson, a sophomore from Houston, Texas, is triple majoring in Sport Management, Economics, and Managerial Studies, and minoring in Business.