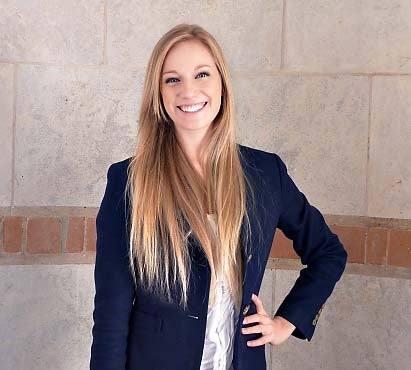 Jesse Drummond '14, a double major in Sport Management and Sociology, has been honored with the inaugural Patrick K. Thornton Memorial Award. The prestigious award is given to the student who earns the highest grade in SMGT 364, a sport law course offered by Rice University's Sport Management Department.
"Jesse has an excellent work ethic," remarked Dr. Jason Sosa, professor of SMGT 364. "She was always prepared in class. When she was called on…she was always on point with her answers."
Drummond says she is "definitely excited about the award." Growing up with a father who is a lawyer, success in the course was only natural.
"I really like law," Drummond explained. "It just kind of clicks with me. I'm completely lost in anything that has to do with science or math, but law makes sense to me."
Following in her father's footsteps, Drummond plans to prepare for the Law School Admission Test (L.S.A.T.) after her graduation from Rice this May. In addition to taking the L.S.A.T. and possibly applying to law school, she would like to earn her mediation certification.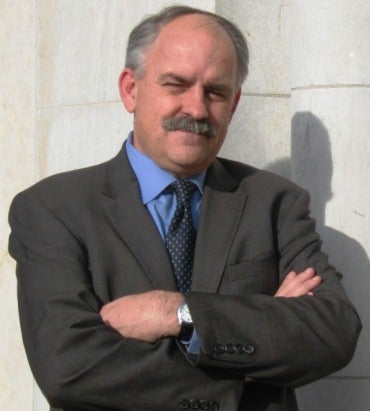 The award is named for the late Dr. Patrick K. Thornton, J.D., LL.M., who passed away in January of 2012 after battling cancer. In addition to his own private practice, Thornton taught Sport Management courses at Rice since 2003. Thornton authored two books, Sports Law and Sports Ethics for Sports Management Professionals, and a third book he had been working on before his death was published in the fall of 2012, titled Legal Decisions that Shaped Modern Baseball. Thornton graduated from Southwest Texas State University, received his J.D. from the Thomas M. Cooley Law School, his LL.M. from the University of Houston Law Center, and his master's degree from Rice.
Sosa conceived of the idea of the award to honor Thornton, whom he calls his mentor.
"Pat is irreplaceable," Sosa said. "He was an individual who really wanted every student to succeed. After Pat's passing, I wanted to make sure he would never be forgotten here at Rice."
The Patrick K. Thornton Memorial Award will be presented to Drummond at the School of Social Sciences Awards Reception in May, as well as be listed in Rice's graduation announcements.
Molly Mohr, a junior from San Antonio, is double majoring in Sport Management and English and minoring in Business.