Every Sport Management student at Rice takes the Sport Law course in order to gain a fundamental understanding of how legal issues relate to the sport industry, and every year, the Department of Sport Management presents the Patrick K. Thornton Memorial Award to the Sport Management student who earned the highest grade in the course for each semester. This year, the students who went above and beyond to receive the highest grade in Sport Law were sophomores David Getter and Jeremy Alpert.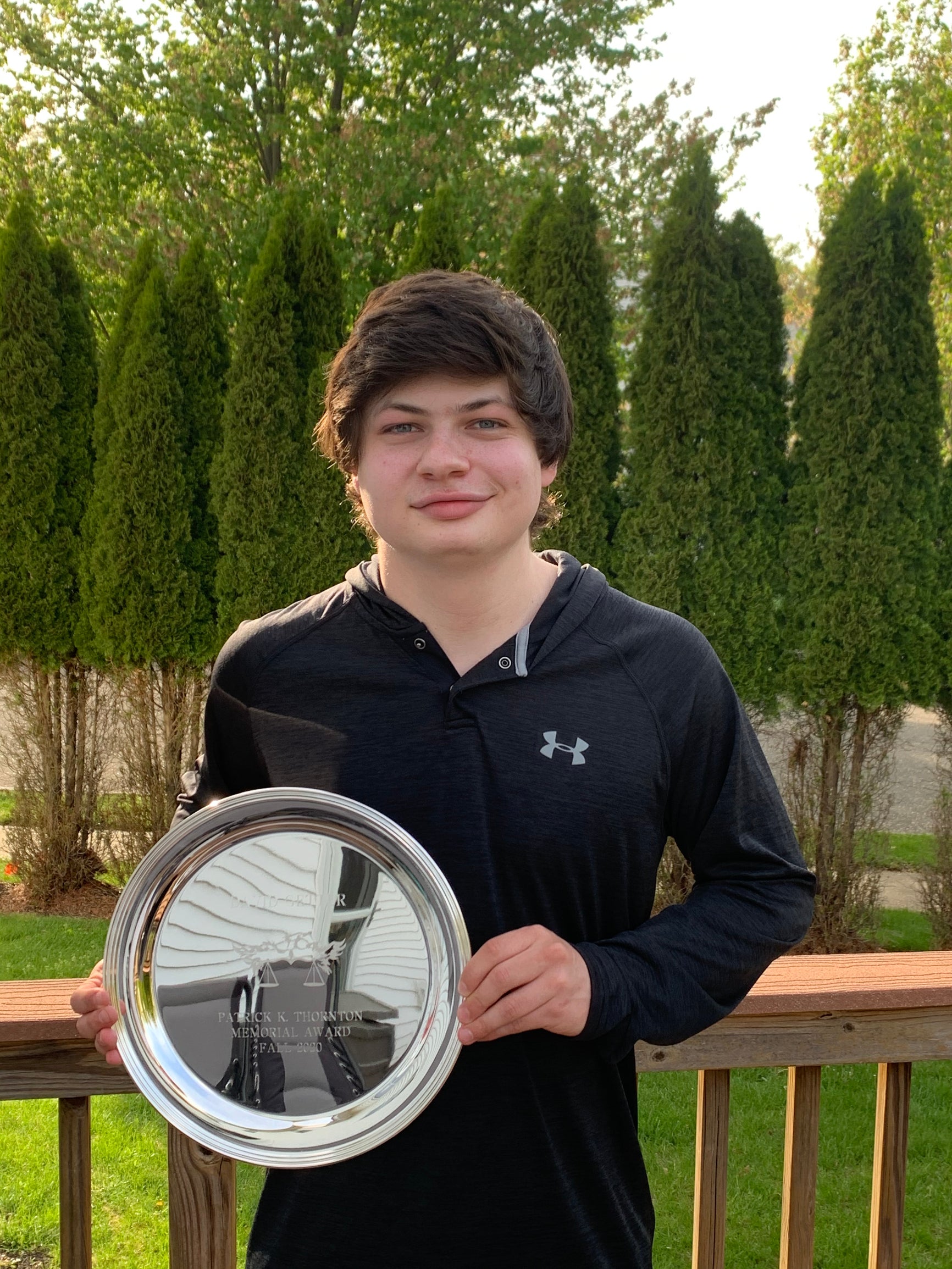 The Thornton Memorial Award honors the hard work and dedication of the late Patrick K. Thornton, who served on the Rice Sport Management faculty until 2012. Thornton was a highly-regarded sport law scholar who taught the subject not just on Rice campus but internationally as well, in countries such as Russia, Australia, and Vietnam.

"Pat loved helping students pursue their passion through education," Thornton's wife Alison Thornton said. "It brought him a lot of satisfaction to see students connect and get a vision for their future. He was proud to work for such a great institution and doing so while teaching a subject he loved was a bonus."

Getter earned the highest grade in the Fall 2020 offering of Sport Law, while Alpert earned the highest grade in the Spring 2021 course. Both Getter and Alpert are concentrating in Sport Law for the Sport Management major, and as Thornton Memorial Award recipients, their passion for this area of the sport industry is clearly leading them towards great things.

The Sport Law course is taught by Lecturer Kit Ashby, who is a full-time practicing attorney in Houston. Getter says he is grateful to Ashby for taking strides to make himself available to students outside of class time.

"First and foremost, I want to thank Professor Ashby for taking time out of his busy litigation schedule to teach us," Getter said. "On an individual level, I am honored to be singled out among such a talented group of students."

Alpert has similar things to say about the course and his receipt of the Thornton Memorial Award.

"I want to thank Professor Ashby. He really did a great job making Sport Law an engaging class, even over Zoom," Alpert said. "I feel honored and am grateful to be receiving this award."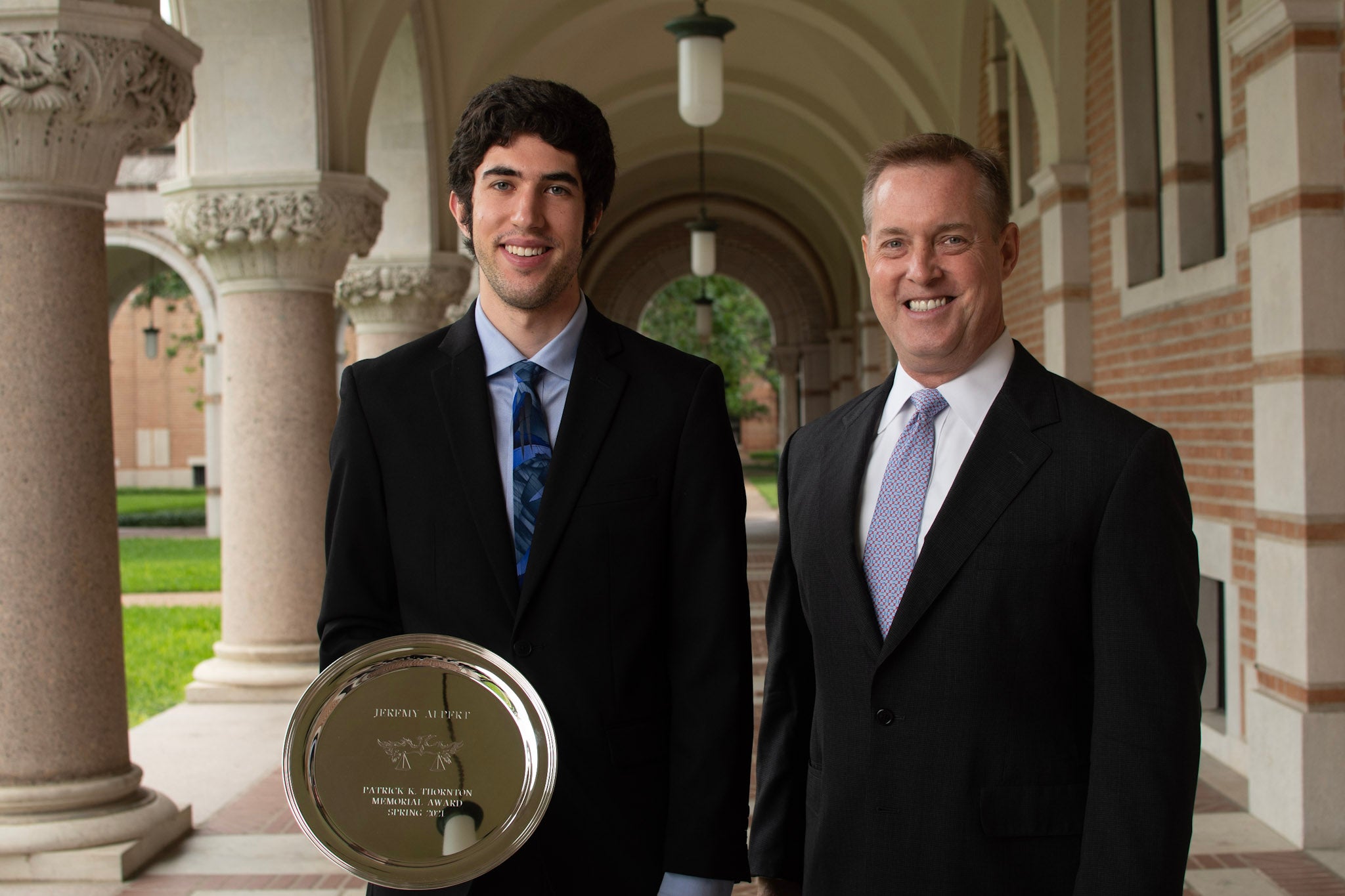 Elliot Stahr, a senior from Irvine, California, is double-majoring in Psychology and Philosophy.