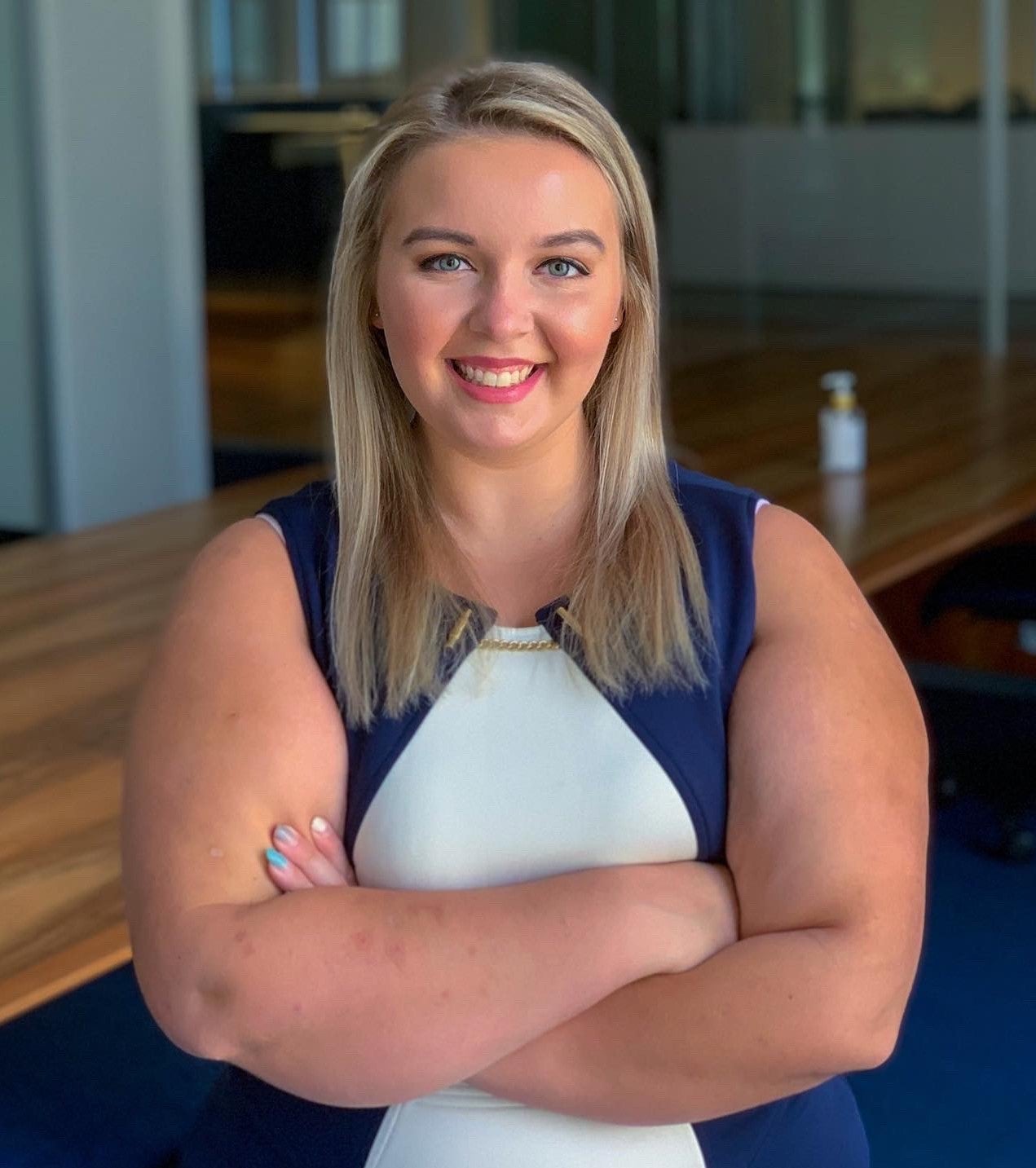 Jen Spell '22 has won the Vann Kennedy Scholarship which is presented annually by the Texas Broadcast Education Foundation.
The scholarship is in honor of former reporter and businessman Vann Kennedy who also worked as the secretary of the Texas Democratic Party, served in WWII, and most notably founded channel 10 in Corpus Christi, which was later renamed to KZTV.
Because of Kennedy's respected career in broadcasting, which included giving Walter Cronkite his start in the broadcast journalism field, the scholarship was founded in his name. According to Spell, the scholarship seeks to provide opportunities in the communication fields for university and college students located in the state of Texas.
"The scholarship is awarded to Texas college students who are enrolled in a fully-accredited program that emphasizes radio or television broadcasting or communication," Spell said. "While Rice doesn't offer a program in broadcasting or communication, I decided to apply for the scholarship anyway because I've spent the last year of my Rice career using my knowledge and the resources available to me to forge my own path in sportscasting."
Spell's pursuit of sportscasting was not in her initial plans when she first stepped onto Rice University's campus as a freshman. Spell had always intended to major in biochemistry, with her sights set on becoming a surgeon. However, her experiences during her first week on campus led her to push her comfort zone's boundaries.
"I was going to major in biochemistry, become a surgeon, and fulfill my purpose of serving the community and helping others," Spell said. "An O-Week (Orientation Week) Advisor majoring in Sport Management convinced me to pursue a degree that I had never heard of prior to coming on campus. I decided at that moment that I owed it to myself to try other things, and if I was really sure about medicine, this detour would just confirm that for me."
Spell fell in love with the Sport Management major, which led her to perform internships in various sport industry fields. But, she could not envision herself pursuing any of the internship fields as a future career. However, last summer's COVID-19 quarantine provided Spell with time and opportunities to explore her childhood passions of reading, film, and writing by learning more about broadcasting.
Spell credits Department Chair Clark Haptonstall for helping her dive into the broadcasting and journalism fields during the COVID-19 quarantine.
"When I first told Dr. Haptonstall that I was interested in broadcasting, he did everything he could to help me get into upper-level journalism classes at the University of Alabama during Summer 2020, as Rice doesn't offer any," Spell said. "Thanks to him, I got to take 13 hours of journalism and broadcasting classes there last summer."
Following her summer broadcasting and journalism classes, Spell was inspired to get hands-on experience in the field in the fall. When searching for fall internships, Spell credits Tom Stallings, a Professor in the Practice in the Department of Sport Management, for helping find the right one.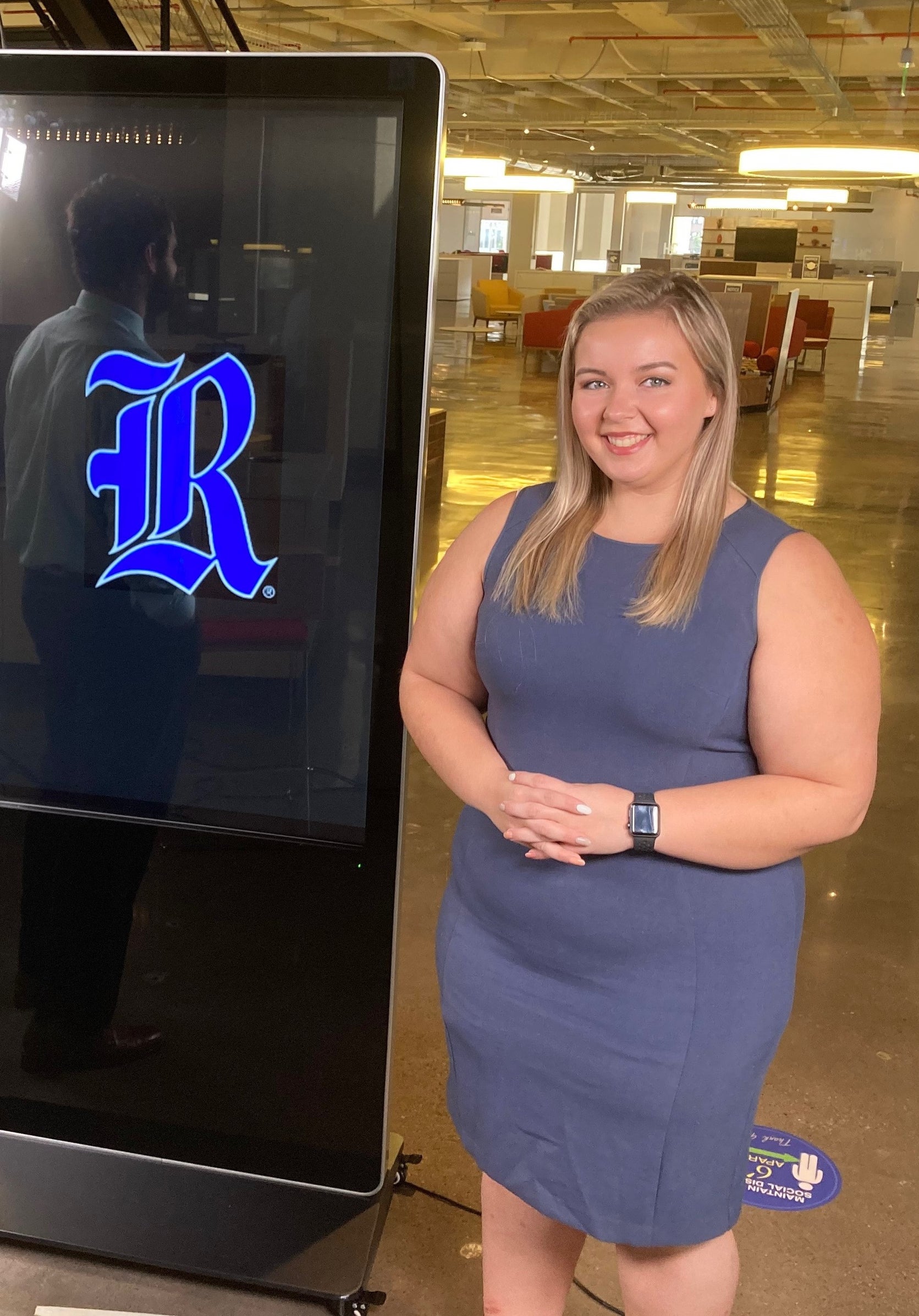 "I told Professor Stallings about my summer in broadcasting, and he turned around and found me an internship almost immediately," Spell said. "I started working with Remsol Media as a production assistant last August. In that role, I hosted "Rousing with Rice" on the Rice Owls Sports Show, wrote scripts for the show and its segments, edited b-roll and film for the show, along with another Remsol Show, Texas Sports Nation - In Depth."

While Spell still works with Remsol Media, she has recently worked with ESPN 97.5 for Gow Media as a production assistant and with Television Development with Watt Pictures. As Spell progresses in her career, she envisions herself becoming a future sideline reporter and sportscaster.

"My long-term experience goals include doing stand-ups and sideline reporting for the College Football Playoff and the Super Bowl," Spell said. "In addition to being a reporter at these staple football games, my biggest career goal would be to host a sports-focused interview or documentary show, similar to the likes of ESPN's 30 for 30 or HBO's Real Sports with Bryant Gumbel."

Spell seeks to strengthen the relationship between athletes and fans in profound ways as a sportscaster and reporter. This includes providing athletes with a platform to speak their minds while also allowing fans to understand what they are going through on a deeper level.

"My main goal as a sportscaster is to bring the human aspect back to sports," Spell said. "I believe that creating a series dedicated to long feature pieces on athletes would allow them to feel more appreciated, more real, and more passionate about the community they're in, while also allowing fans to have an inside look at what struggles and successes a professional or college athlete can face."

Spell desires to carve out her place at the sports industry table and continue to inspire the next generation of young women that they too can do it.

"My biggest career goal as a sportscaster would be to inspire young women to step up to the plate and take a job in sports," Spell said. "I've done information interviews with women like Holly Rowe, all of which have inspired me to step up, take my place at the table, and elevate other women and mentor young women after me."

Spell has found her niche in sportscasting as she is able to combine her passions for film, videography, and storytelling with her love for sports. According to Spell, sportscasting allows her to do it all, and she has high hopes for her future career.

"To my young self, the passionate little girl from Alabama who only ever knew that she wanted to help people, I'm proud to get to tell her that I found a career where I can do it all: where I can use my personality to the fullest, where I can genuinely connect with people and tell their stories, and where I can bring positive change to the industry while I'm in it, but also to those who come after me," Spell said. "I'm a woman in sports, and I hope and plan to one day be on the sideline, on the biggest stage, on TVs across America, showing your daughter that anything is possible, and she's welcome in any space that she wants to be in."

Reed Myers, a junior from Paradise Valley, Arizona, is double-majoring in Sport Management and Psychology.