Jeff Brover '24 and Elena Schwegman '25 are the winners of the Patrick K. Thornton Memorial Award which is presented to the Sport Management majors who have earned the highest grade in the Sport Law class.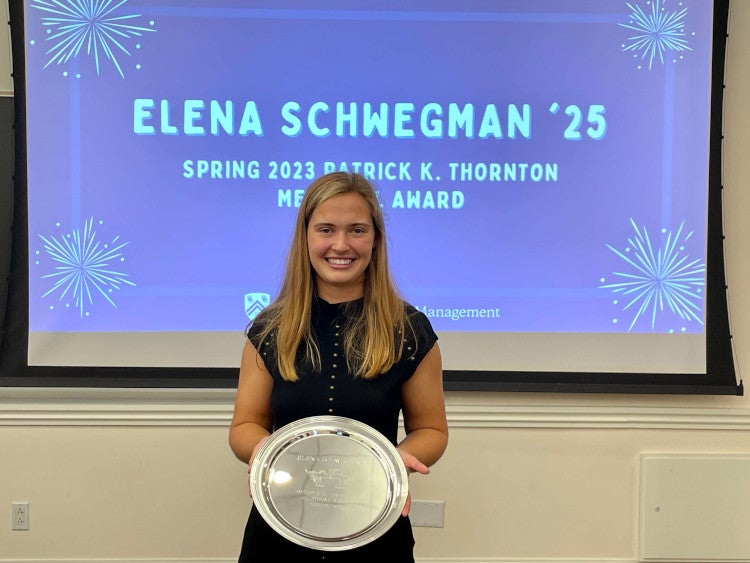 This award honors the memory of Patrick K. Thornton, an esteemed member of the Rice University Sport Management faculty from 2003-12, who was widely recognized as one of the foremost authorities in sports law in the United States. In recognition of his contributions, the award was created to commemorate his dedication to the Department of Sport Management at Rice University and the Sport Law community.
Both students expressed deep appreciation for receiving this prestigious award, recognizing it as a testament to their unwavering commitment and exemplary performance in the Sport Law class throughout the semester. Their achievement showcases their dedication to academic excellence in the field.
"This was Professor (Stephanie) Wilka's first time teaching a course and she did an outstanding job," Schwegman said. "Her guidance and openness with me allowed me to realize a passion for sports law that very well may turn into my career path!"
Brover, who is pursuing a career in sport analytics, emphasized the value gained from the class.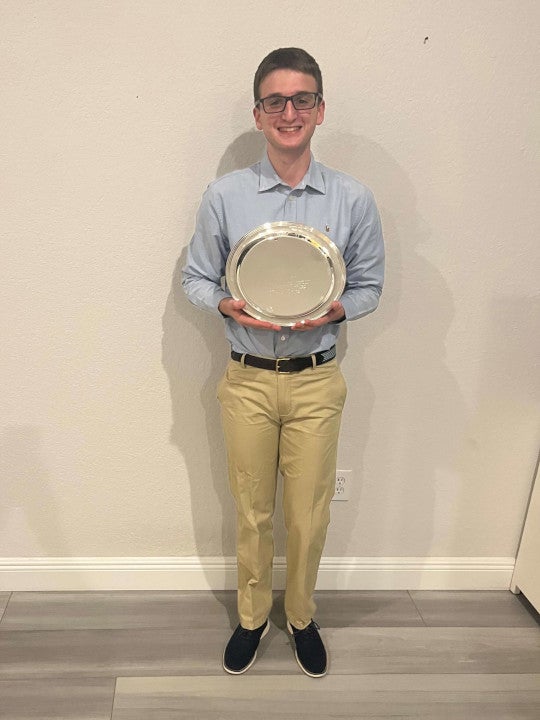 "While I plan to move into a career in baseball analytics, I feel that the principles I learned from the class, as well as the critical thinking skills applied, will go a long way towards helping me in future career endeavors," Brover said.
Thornton was a highly respected faculty member having taught Sport Law and Intellectual Property Law globally, including in Russia, Australia, and Vietnam. His students held great admiration and affection for him, reflecting the lasting impact he had on their lives.
To commemorate his unwavering dedication to Rice University and the sport law community, the Department of Sport Management established the Patrick K. Thornton Memorial Award. According to Alison Kaye Thornton, Thornton's wife, the award is a reminder of what her husband loved.
"My family and I are honored to have an award given in my late husband's name." Allison Thornton said. "Teaching, sports and the law were his biggest passions and teaching at Rice in the Sports Management program combined all three of those."
In accordance to Alison Kaye Thornton, Patrick's wife, the award serves as a poignant reminder of his passion and enduring legacy.
"The award given in his honor allows his influence to still be felt in the program he loved," Allison Thornton said. "He was proud to have been a part of the dynamic faculty and staff in the Sport Management program at Rice."
Sergio Rojas, a sophomore from Houston, Texas, is double-majoring in Business (Finance concentration) and Psychology.