Jay Verrill, Marketing Analyst for the Houston Astros, was the guest of honor at the Rice University Sport Business Alliance's (RUSBA) breakfast recently. Verrill shared his professional experiences and advice to a group of current Rice University Sport Management students.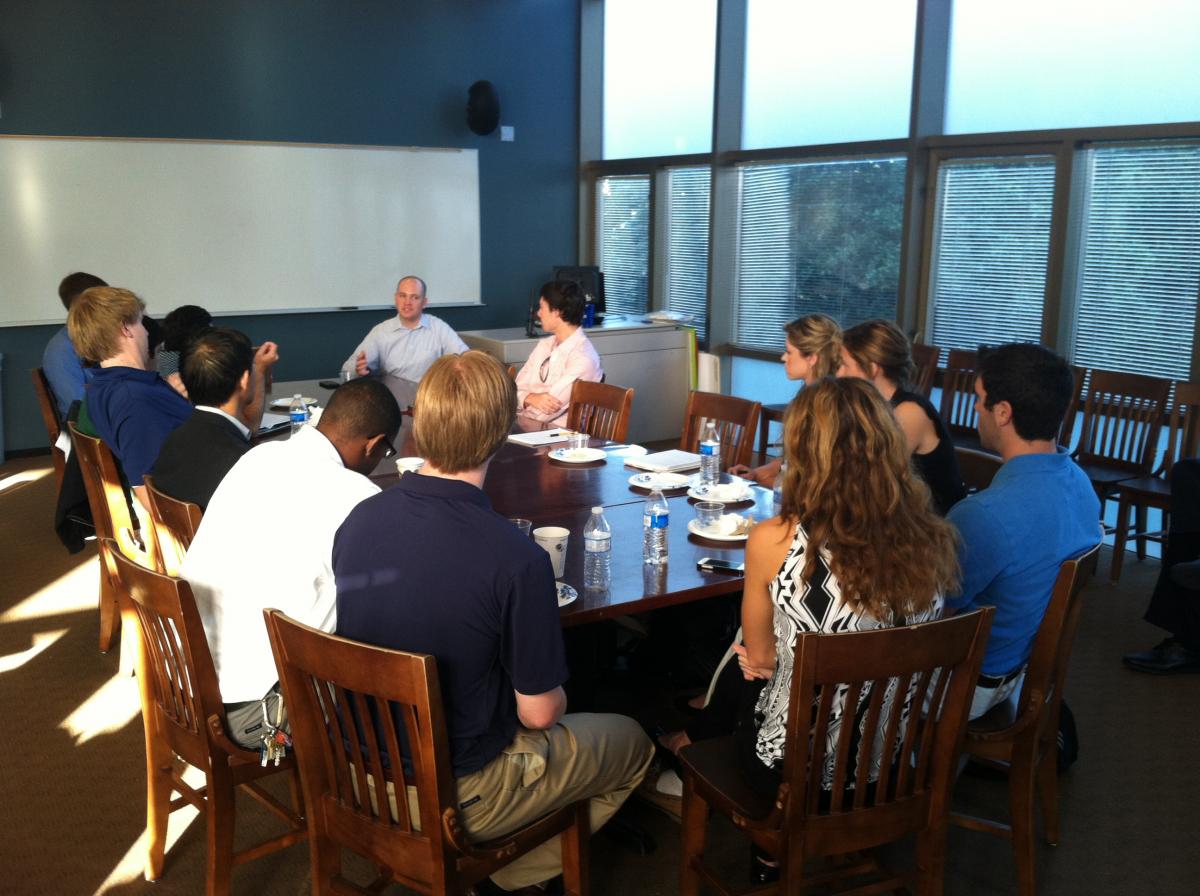 "I've been impressed with the students in the Sports Management Program at Rice, both through informal meetings and having two students work for me as interns," Verrill said. "The students at the breakfast showed a wide variety of interests in the sports industry from sports psychology to broadcasting to player operations, and that speaks to the breadth and quality of the program."
Verrill shared a plethora of professional advice with the Rice University students in attendance. His advice included gaining experience from someone with a particular skill set and developing critical thinking skills.
"Rice students in the Sports Management Program have an advantage in that they are learning the industry, and my advice to them would be to supplement their knowledge with experience through internships, whether in the sports industry or not," Verrill said. "Our industry is a competitive one and it is great to see the enthusiasm from a hardworking group of students looking to launch their careers."
Verrill described his job with the Astros as exciting. He said getting to walk through Minute Maid Park and watch baseball every day is a unique experience.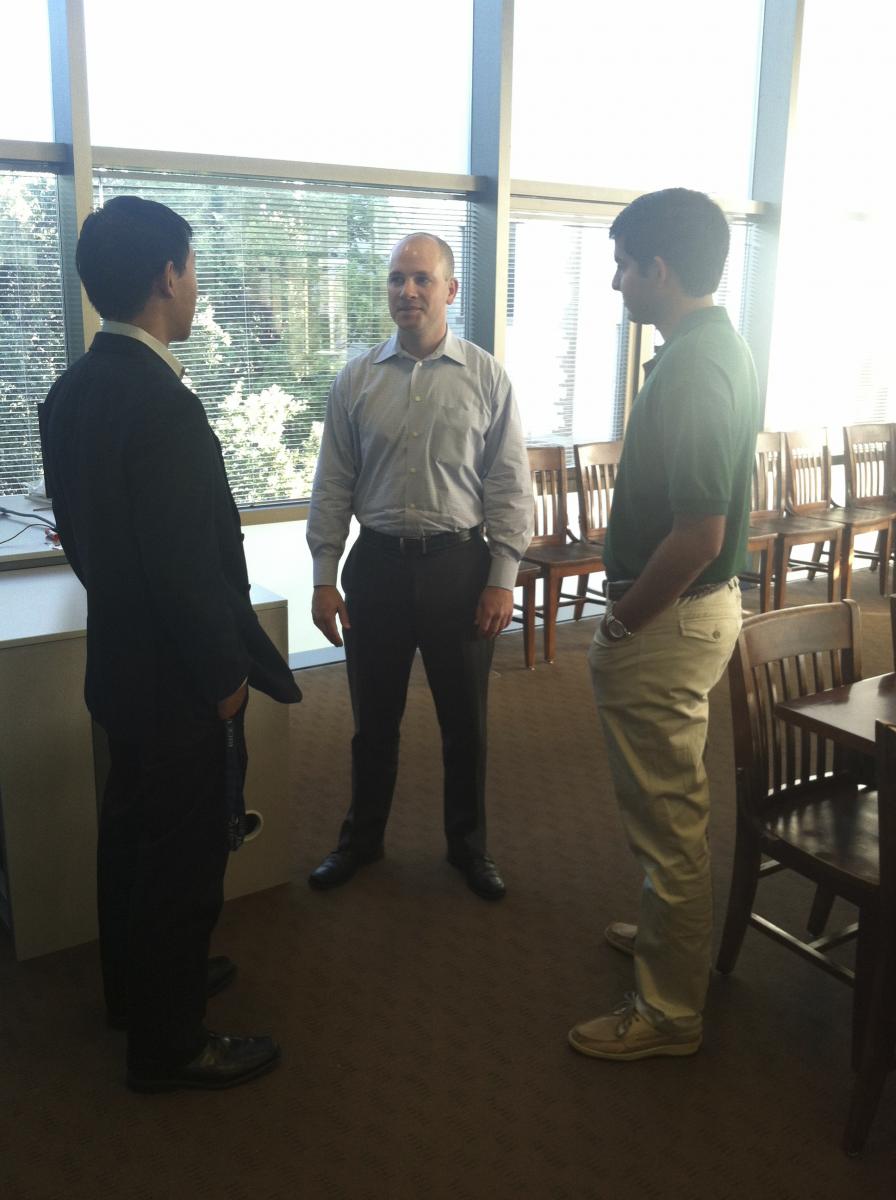 Prior to working for the Astros, Verrill's career background was in consulting. Consulting helped him build the necessary skill sets for his current job with the Astros, because he had the opportunity to work on several different types of projects.
"As someone who came to the sports industry from the general business world, I have found that the general business skills I developed have made me a valuable contributor to the Astros organization," said Verrill.
Verrill attended Tufts University for his undergraduate education, earning a degree in Economics. After working with a consulting company in product strategy for five years, Verrill decided to return to the classroom, where he earned his MBA from MIT Sloan School of Business.
Mariah Riddlesprigger '14, a senior from Fresno, California, is majoring in Sociology and Sport Management, with a minor in Business.