After 48 years of service at Rice University, the Department of Sport Management's very own Associate Professor James "Jimmy" G. Disch is retiring. In recognition of his contributions to the Sport Management program, the department has inaugurated the Jimmy Disch Sport Analytics Award to carry on his sport analytics legacy, and this year's award winner is senior Jason Gardner.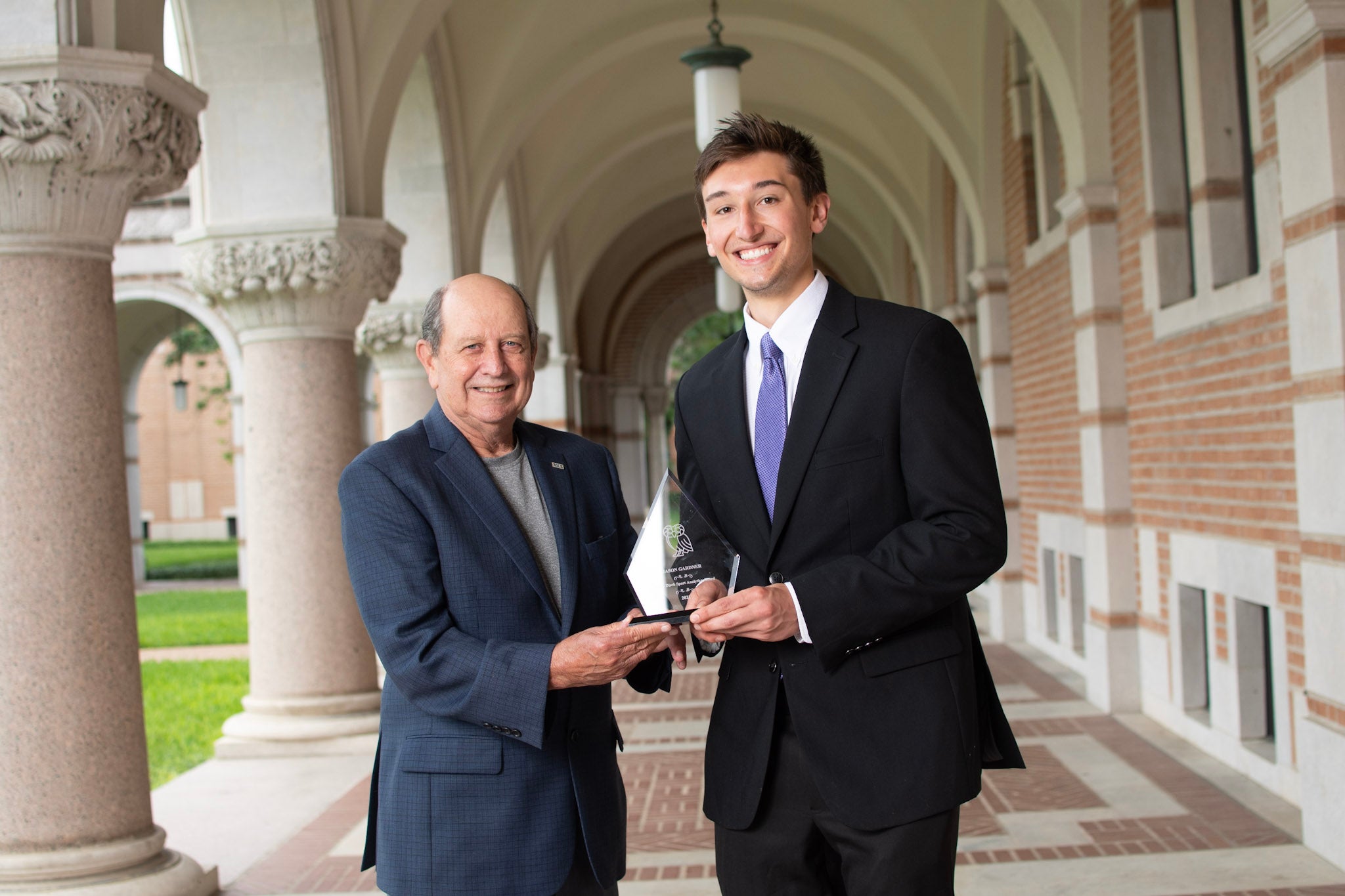 The Jimmy Disch Sport Analytics Award will be presented each year to the graduating Sport Management senior who has shown a strong commitment to academic excellence while also earning exceptional practical experience in the sport analytics field during their time with the program. Disch founded the department's Sport Analytics program and his passion for sports data was well known among those who worked with and studied under him.

"Having been able to start and structure the sports analytics curriculum at Rice has been a wonderful way to end my full-time teaching career at Rice," Disch said.

According to Assistant Professor Hua Gong, who also teaches Sport Analytics classes, the introduction of this award acknowledges the rise of sport analytics within the Department of Sport Management.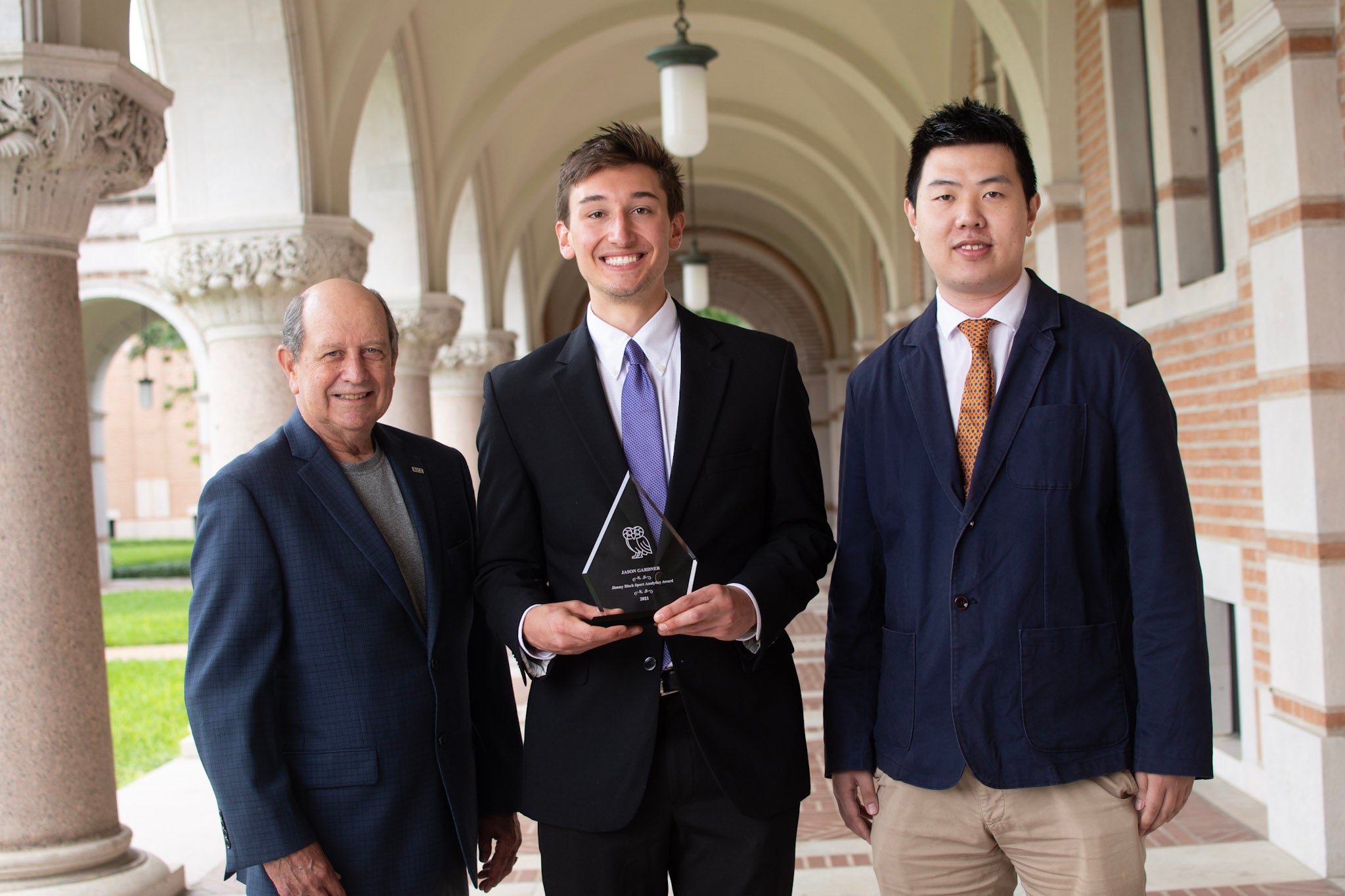 "We are very excited to see the rapid growth of the number of sport management students who intend to study sports analytics," Gong said. "This award also recognizes the academic excellence that our program and students are always pursuing, and it recognizes students' commitment and achievement in the field of sports analytics."

As one might expect from the inaugural recipient of the Jimmy Disch Award, Gardner concentrated in the Sport Analytics track of the Sport Management major. He built a reputation for himself within the major as a student leader in the area of analytics.

"Jason has been an active member of the sport analytics program in the Department of Sport Management," Gong said. "He demonstrated academic excellence in various sports analytics courses that our program offers."

Gardner also worked several internships that have allowed him to pursue sport analytics as a full-time career. In addition to working at the 2018 NCAA Men's Final Four, Gardner worked in Madrid as an Analytics and Data Science Intern at Mirada PLC in Summer 2019, and he then entered a data science internship in Summer 2020 at Big League Advance in Washington, D.C. Post-graduation, Gardner will return to Washington, D.C. for a full-time job at Big League Advance.

"My role has mostly revolved around NFL machine learning modeling, and my Rice education and the job have really mutually aided each other to make me more successful at both," Gardner said.

On Rice campus, Gardner has been an active member of Rice's student-run Department of Statistics and Analytics (DOSA) since his freshman year, serving as President during his junior year and continuing to stay involved with DOSA leadership during his senior year as well.

"Essentially the club was started to give students with a passion for sports (specifically basketball) the opportunity to work with the coaching staffs directly to gain a competitive advantage over other schools that may not dive as deeply into opposing scouting reports numerically as we do," Gardner said.

Those in the Department of Sport Management know Gardner for his strong analytical skills and are excited to watch him pursue sport analytics full-time after he graduates.

"Jason has been very active in sport analytics since he first stepped on campus," Department Chair Clark Haptonstall said. "He is a fantastic student and has excelled during his internships. Jason is a perfect choice for this inaugural award."

Meanwhile, Gardner emphasizes his appreciation for the support he received from the department during his time as a Sport Management student.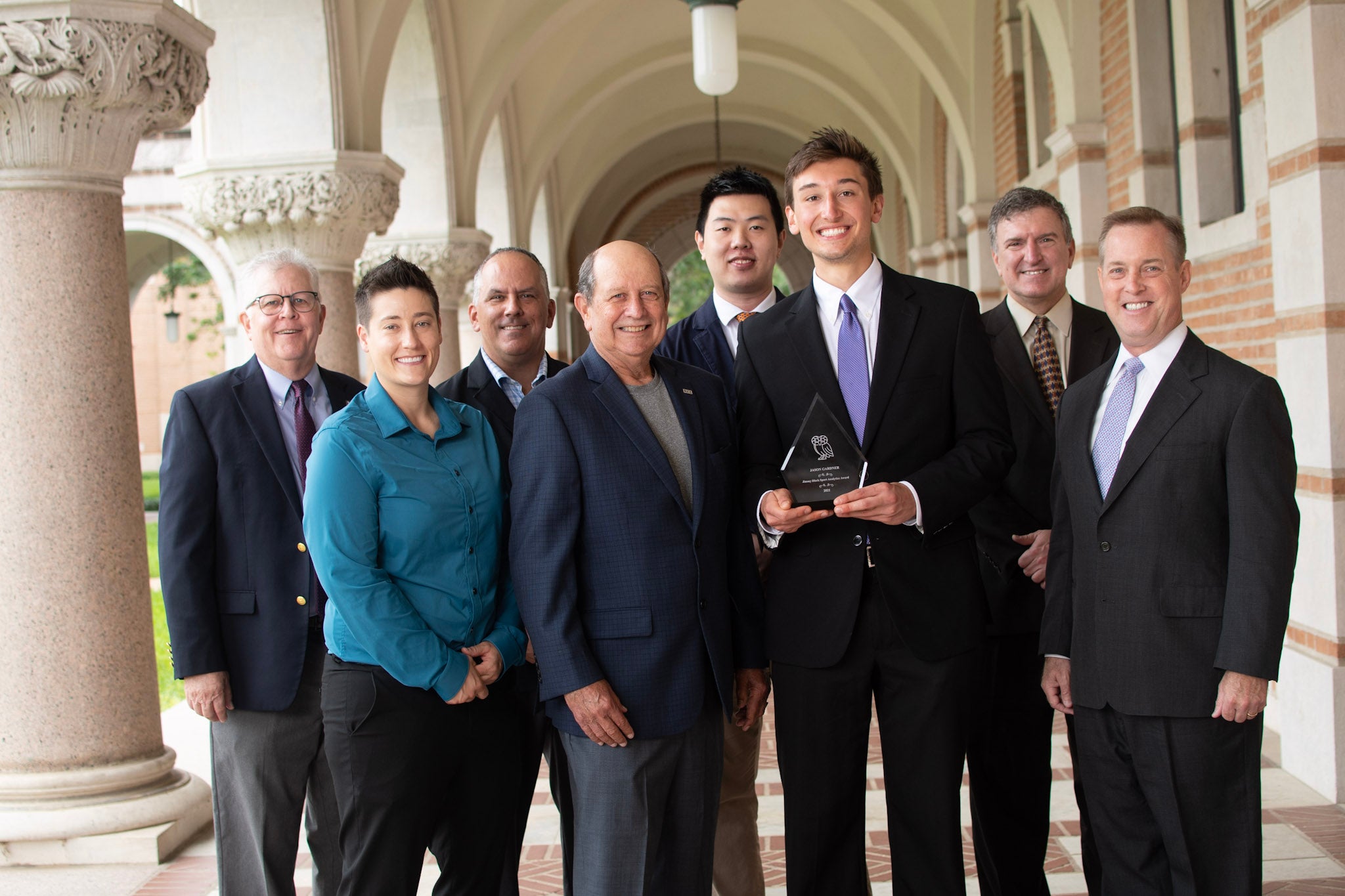 "When I received the email notifying me of this award, I was so incredibly honored thinking of all of the brilliant former students and mentors who have paved the way for all of us in the sport analytics track," Gardner said. "The department has been so good to us in both asking for and implementing our input on how to put this track into the forefront of such programs in the country, and I can't speak highly enough on the foundation Dr. Disch has laid for it. His mark will forever be on the Sport Management department and all of Rice University, and I'm very humbled to be given this honor in his name!"

The Department of Sport Management presented the very first Jimmy Disch Award at its Virtual Celebration event on May 14. According to Disch, having an award named after him was quite unexpected.

"I was totally surprised and honored when the first Jimmy Disch Award in Sports Analytics was presented to Jason Gardner." Disch said. "Receiving a Eubanks Award several weeks ago was the biggest academic honor that I have received at Rice. The fact that an award will be given in my name is something I never even conceived."

Elliot Stahr, a senior from Irvine, California, is double-majoring in Psychology and Philosophy.