According to Forbes, Nike is the world's most valuable sports brand. A Sport Management major, Jarvis Sam '13, is the Director of Diversity Sourcing and Programs where he oversees the global enterprise strategy for diversity recruiting and talent engagement. His team is divided into four different parts, but one in particular focuses on the recruiting of diverse communities to their company.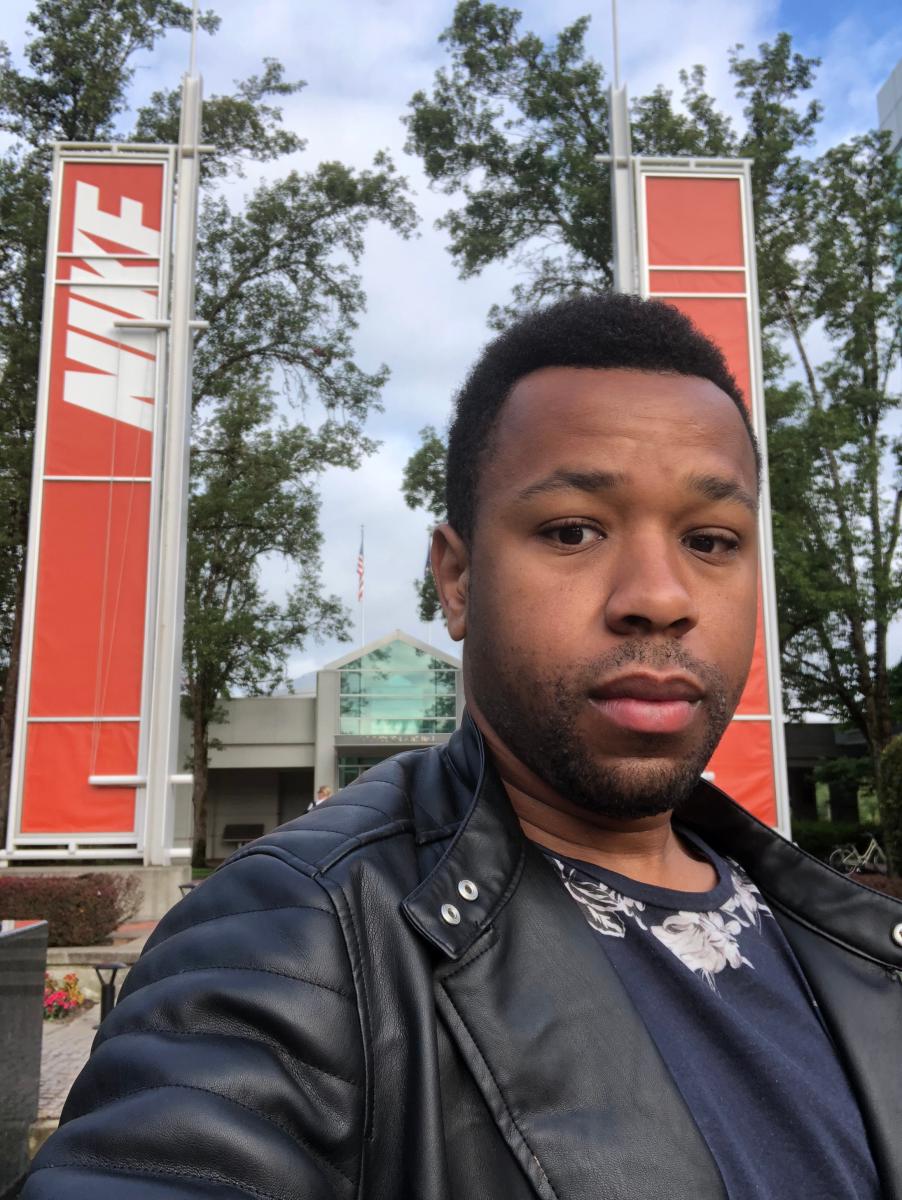 "One of the portions of the team is known as the innovation team," Sam said. "What they focus on is identifying new and innovative ways where we, as a company, can attract diverse communities. They focus on everything ranging from creating programs for the hiring of retired WNBA players to developing platforms for women to return to work after taking some time off for reasons such as a maternity leave. They even look at programming around how we hire military veterans as well as native communities including native Hawaiians, Alaskans, and, Native Americans."
Before joining Nike, he worked at Snapchat for almost three years in a role that was similar to his current one.
"In my previous role with Snapchat, I was responsible and accountable for the talent acquisition functions of the diversity pipeline," Sam said. "We would explore how to build effective diversity pipelines by developing platforms for employee research groups or employing networks internally which would act as a great retention tool. We also focused on promotion processes and time management processes that existed at Snapchat at the time. I also served as the key spokesperson for the company on conversations and issues around diversity inclusions."
Emmanuel Esukpa '19, from Grand Prairie, Texas, is majoring in Sport Management.