Zack Harwood '10 has achieved a dream many aspire to; the Rice University Sport Management graduate has been hired by the Houston Astros. Harwood, a Will Rice College graduate and former Rice baseball player, is working as the Customer Relationship Manager in the organization's Marketing Analytics Department.
While most might be unfamiliar with the responsibilities of a CRM manager, Harwood's job can have a large affect on a team's sales. By using a computer program, the Astros can tell a lot about customers.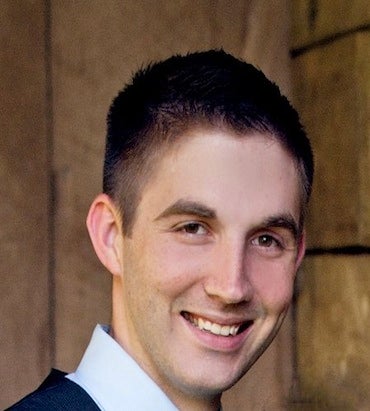 "I manage a software package called Microsoft Dynamics CRM," says Harwood. "Organizations deploy CRM to capture past, current, and future customers at the most basic level. A more advanced company leverages CRM to predict who will purchase, what he/she will purchase, and when he/she will purchase based on advanced analytics to build business forecasts and plans."
The data system is used to analyze previous ticket sales so that the organization can identify potential customers and can create better ticket sales and marketing strategies. As part of his job, Harwood uses the software to analyze and double-check the accuracy of the information in the system. Every day, he works with Houston's Marketing and Sales Departments to make sure the program works properly and that his coworkers know how the system operates.
While working with a sports team is a dream-come-true for many people, Harwood was able to get his job with the Astros due to his experience in other organizations.
"The most important experience that helped me obtain my current job was working with Microsoft Dynamics CRM in my first job at Cameron International. I volunteered to lead the re-establishment of CRM in my group at Cameron and quickly became a go-to for utilizing the system and troubleshooting issues," said Harwood. "My time with the Harris County-Houston Sports Authority did provide a lot of insight into the business side of sports and how important maintaining a positive reputation in the community is for an organization. In sports, we are heavily dependent on fan interaction and promotion… If we have a good reputation and product, fans are more likely to recommend us to their friends/family."
Harwood also partially attributes his connections with the Rice Sport Management Department to his current position, since he found out about the Astros position through Sport Management professor Tom Stallings. Harwood benefited from a connection he made at Rice, and he knows that connections can help others who want a career in sports.
"If you want to work in sports and be successful quick and early, start making connections with industry professionals through internships or volunteer opportunities as soon and as often as possible," says Harwood. "Hard work and dedication will take you a long way, but connections will open up all sorts of avenues."
Evan Stackpole '14, a senior from Walnut Creek, California, is majoring in Sport Management and Statistics, and minoring in Business.