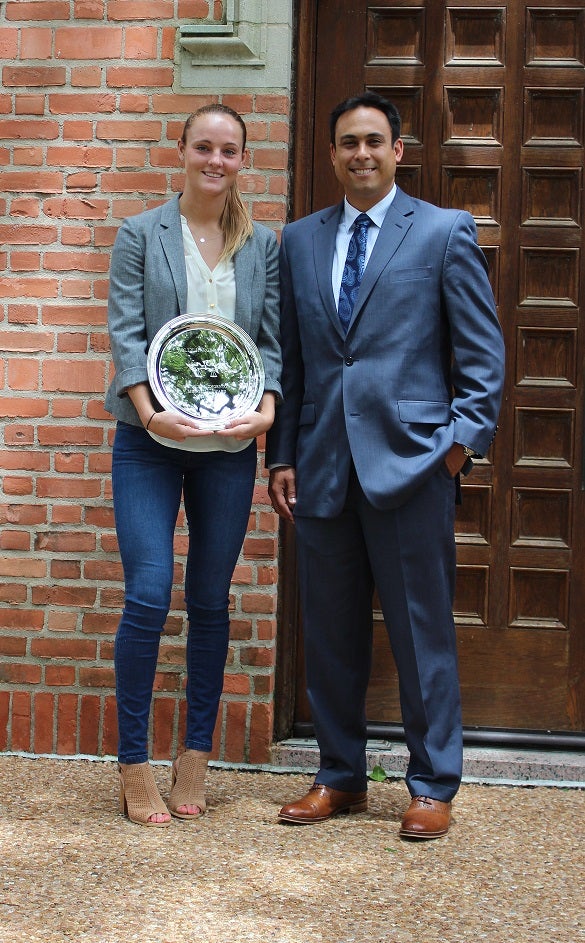 Holly Hargreaves '16, a Sport Management major with a minor in Business and a member of the women's soccer team at Rice University, is the Spring 2014 semester recipient of the Patrick K. Thornton Memorial award. Each semester, the honor is awarded to the student who has earned the highest grade in the Sport Management department's course on Sport Law.
"Holly approached the class like she approaches her sport," Sosa says of her performance in the classroom. "She prepared. There was maybe one time she was called on that I caught her off her game, just for a minute. She bounced back, and still made concise arguments based on her preparation, and making great inferences. Law school is competitive, my class is competitive, and I think Holly thrived off that atmosphere."
In addition to receiving the award, Hargreaves was the Teaching Assistant for the course the following semester.
"I wanted to hear the material again and be in the environment," Hargreaves said of her experience as a TA. "I enjoy how Dr. Sosa teaches the class and the material is always interesting because you can always apply it to something new."
Current Sport Law professor Dr. Jason Sosa, a 2013 graduate of Thurgood Marshall School of Law and professor at Rice for nine years, created the award in honor of the late Professor Thornton, whom he calls his mentor.
A Houston native, Dr. Thornton passed away in January of 2012 after a battle with cancer. During his career he held his own private practice, was the Director of the LL.M. in American Sports Law and professor of the Master in International Sports Law in Madrid. He published three books, Sports Law and Sport Ethics for Sports Management Professionals, and Legal Decisions that Shaped Modern Baseball, and was a professor and lecturer at Rice University since 2003, as well as at the University of Houston, the South Texas College of Law, and Houston Baptist University. He also taught internationally, including in Russia, Australia, and Vietnam.
Thornton completed his undergraduate degree at Southwest Texas State University, earned his J.D. from the Thomas M. Cooley Law School, his LL.M. from the University of Houston Law Center, and a Master's degree from Rice University. Dr. Thornton also served in the Texas Army National Guard as a JAG officer from 2005 to 2010 and received the Army Commendation Medal for his exceptional meritorious service in New Orleans after Hurricane Katrina.
In conceiving of the award, Sosa said, "In law school we have the top student award for every class. I thought what better way to honor my mentor, and have his presence continue on within the Sport Management Department. The award is special because it is a continuous reminder of a great man and a great attorney. The award carries on Pat's spirit of excellence and dedication."
With this award, Sosa hopes to inspire students to consider attending law school after leaving Rice University.
"After leaving my Sport Law class, each student will have a legitimate understanding of what is to come as a 1L in Law School," he said.
Hargreaves will receive the award in May of this year at the School of Social Sciences End of Year Awards Reception.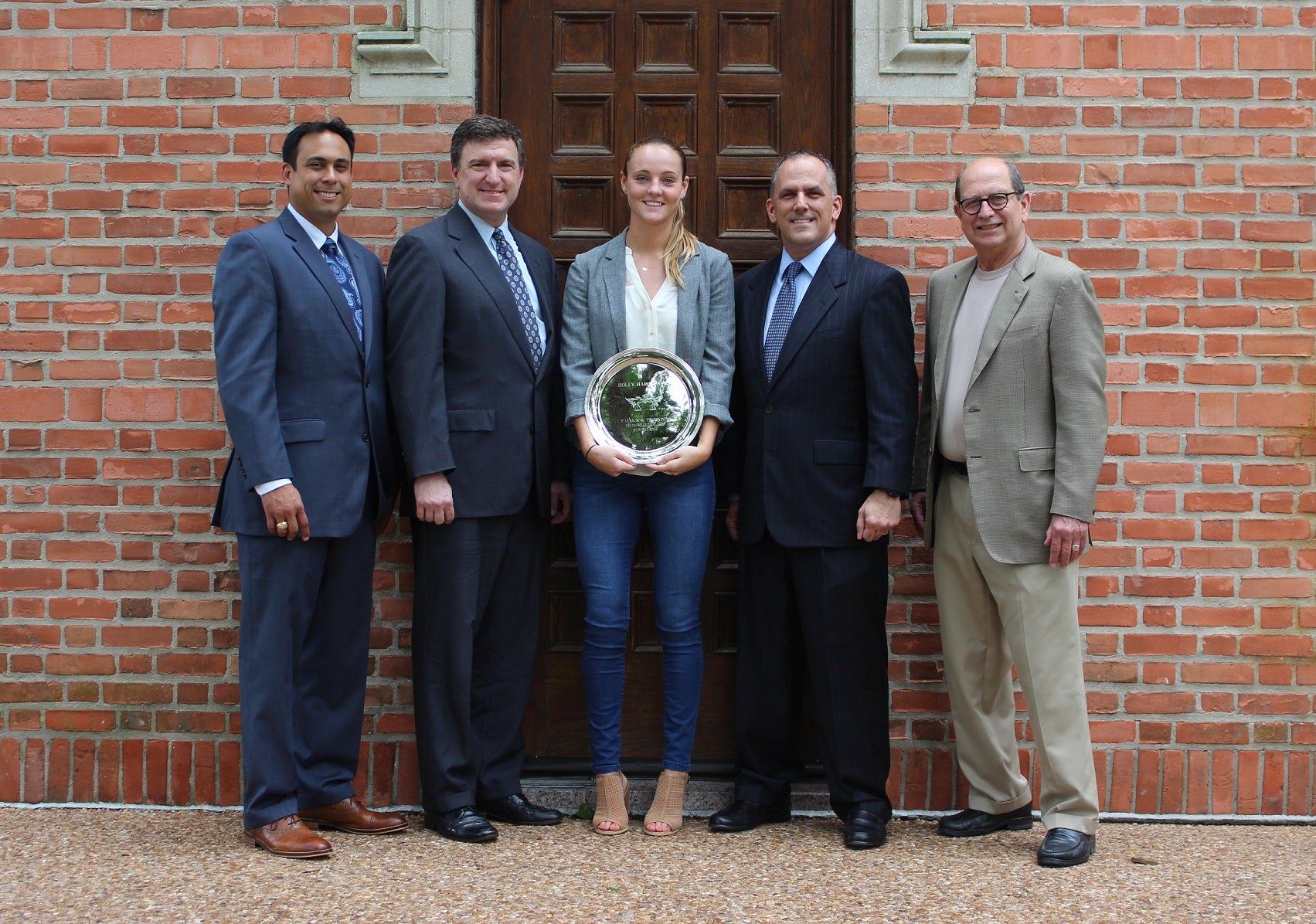 Renee Anderson, a senior from Washington, D.C., is double majoring in Sport Management and English.