Charles Hampton '09 and Natalie Kirchhoff '09 have been named co-winners of the Lindsay Roemmich Sport Management Achievement Award during a ceremony on the field just prior to the Houston Dynamo vs. Colorado Rapids soccer match.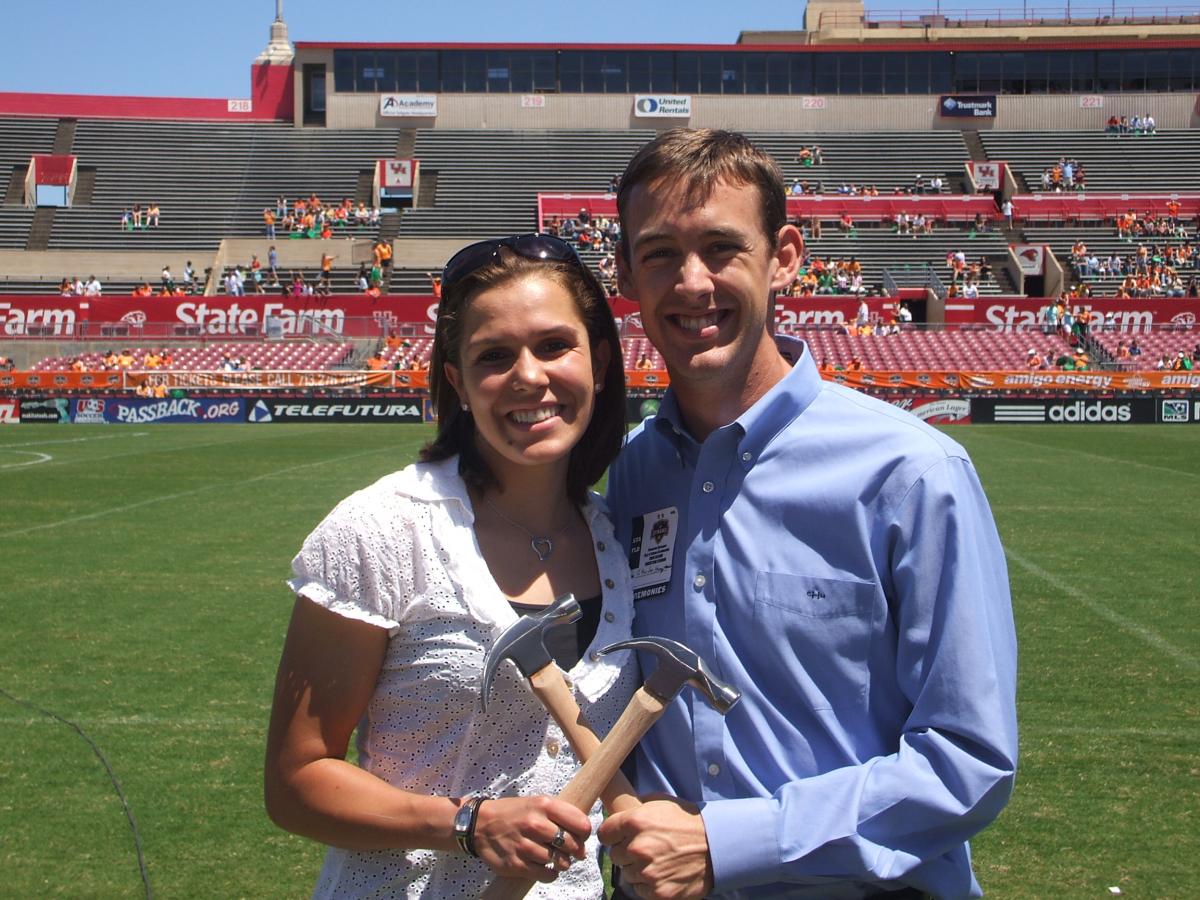 The Roemmich Award is presented annually to the top Rice senior majoring in Sport Management. This marks the first time that there was a tie in the voting.
During the past calendar year, Hampton was the President's Office intern for the Houston Texans. Kirchhoff worked for The Redstone Companies where she developed the successful "Golf For Grads" program.
After finding out that they both won the Roemmich Award, Hampton and Kirchhoff then had their picture taken with the Dynamo starting line-up just minutes before kick-off. Each winner will receive $250 and a hammer with their name engraved in the handle. Lindsay Roemmich, who graduated from the Rice Sport Management Program in 2004, was nicknamed "The Hammer," because of her ability to get tasks done no matter the obstacles.
Roemmich Award Winners:
2005: Ashley Anderson (Sales Manager at Reliant Park)
2006: Adam Tabakin (Vanderbilt MBA Class of 2009)
2007: Sparky Frost (Rice MBA Class of 2011)
2008: Frank Arnold (Operations Manager for the Houston Dynamo)
2009: Charles Hampton & Natalie Kirchhoff