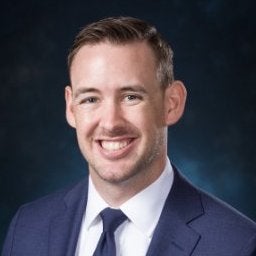 Charles Hampton '09 has been hired by Grand Canyon University as its Associate Athletic Director for Strategic Communications and PR. Before moving to Phoenix, Hampton worked with the Houston Texans for seven years and is now pursuing his new opportunity where he provides a strategic overview of all external and internal athletic communications.
"He brings a wealth of experience with media relations in a big city market from his time with the Houston Texans, an organization that has been nationally recognized for setting the standard of excellence in sports communications and media relations," Mike Vaught, GCU's Vice President of Athletics, said.
In his time with the Texans, Hampton provided a point of contact between the team and the media. His most recent project involved HBO and NFL Films. He was a key member in recent filming of "Hard Knocks: Training Camp with the Houston Texans." Hampton played a key role in all of the Texans PR including establishing their strategic regional outreach plan in the hopes connecting the franchise and building the Texans brand across the nation.
In addition to his work with the Texans, Hampton has also helped the NFL by working at four different Super Bowls (XLV, XLVI, XLVII, and XLIX).
"It's an exciting time to be joining the Grand Canyon family," Hampton said. "When making this decision, it was the people associated with GCU that really made the difference."
The Texans twice won the Pete Rozelle Award (2010 & 2012), which is an award given to the NFL's best PR department. During the NFL labor standoff in 2011, Hampton also led the team to receive the award for the best crisis management/response communication plan.
Hampton, who majored in Sport Management and minored in Business, also won the Roemmich Award while he was at Rice. This award is given to graduating senior who illustrates academic excellence, external sport management experience, positive attitude, and dedication to improving the Department of Sport Management program.
Holly Hargreaves, a senior from New Hope, PA, is majoring in Sport Management and minoring in Business.