Enrique Cruz '13, former professional baseball player, will be graduating from Rice this May after a ten-year hiatus. As part of his graduation requirements for the Sport Management major, Cruz is currently interning at SportsTalk 790.
Cruz matriculated into Rice in 2000 and in 2003, he had helped lead Rice's baseball team to a national championship. Cruz, an All-American in 2003, hit 32 career home runs which ranks him in the top 10 all-time at Rice.
In 2003, at the end of his junior year, Cruz was chosen as the 14th round draft pick of the New York Yankees. For the next six years, Cruz played for different professional baseball teams, including the Chicago Cubs, the New York Mets, and even international teams.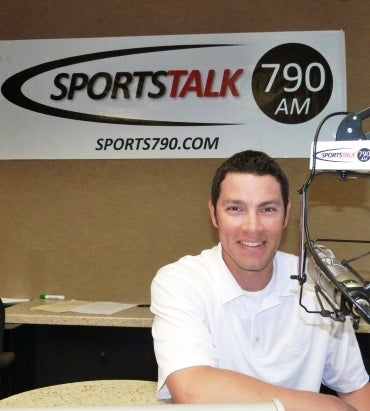 Although Cruz played professional baseball from 2003 to 2009, he always knew he wanted to come back to Rice and finish his degree.
"I am going to be very proud when I can cross 'graduate from college' off of my life goals," Cruz explained. "Playing pro ball definitely made me grow up, and I think that coming back to Rice after taking some time off has made me much more appreciative of the learning experience."
Rice students majoring in Sport Management must complete 300 working hours of an internship. To fulfill this graduation requirement, Cruz landed an internship at SportsTalk 790, a local Houston radio station, where he has been working since January. Some of Cruz's responsibilities include screening live calls on the air, researching up-to-date information and statistics for the radio hosts, and creating podcasts for the radio station's website. SportsTalk 790 is also the flagship station for the Houston Astros.
"Going into broadcasting was an easy transition for me because I already love to talk baseball with people," Cruz said. "I was looking for ways to stay in the game of baseball and this naturally gives me that opportunity."
Cruz has used his experience at SportsTalk 790 by volunteering as a color commentator at Rice baseball games this spring. He gives his expert opinion and analysis live during games on the official Rice radio broadcast.
"I love working in media broadcasting," Cruz said. "I'm not sure what the future holds for me, but I definitely see my internship and the opportunities it has provided me as a spring board into bigger and better things."
Molly Mohr, a sophomore from San Antonio, TX, is majoring in Sport Management and minoring in Business.