Not many people can say their office has hosted an All-Star Game, a Home Run Derby, and a World Series. For Evan Stackpole '15, these statements are absolutely true as he completed a summer internship in Baseball Operations with the Houston Astros.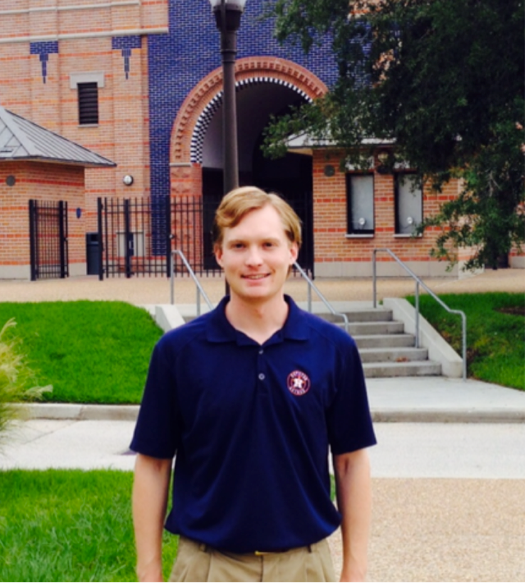 Stackpole's role in the Baseball Operations department focused on video analysis: a tool that is becoming increasingly popular in Major League Baseball. With the Astros' 162 game schedule and constant travel, Stackpole helped the team stay ahead of the curve and prepare for opponents.
"My main responsibility was to create advanced scouting video playlists for coaches' and players' iPads," Stackpole said. "I also did some video side projects for the coaches and players."
Stackpole, a Sport Management and Statistics major with a Business minor, hails from the San Francisco area. As a lifelong baseball fan, Stackpole's passion for the game allowed him to excel at his job.
"For many years, I've wanted to work for a team in Baseball Operations," Stackpole said. "I worked for the Astros in the fall of 2011, and it was a thrill to get this opportunity once again."
It seems as though Stackpole has found his niche. With his Rice education and valuable experience in an MLB front office, Stackpole will certainly have plenty of opportunities ahead of him. However, it seems as though baseball is the likely path.
"Every day, I went to Minute Maid Park excited to go to work," Stackpole said. "I loved the work I did, and I would love to continue to work in baseball after I graduate."
Matt Ditman '15, a junior from Sugar Land, TX, is majoring in Sport Management and minoring in Business.