Elena Gumbs '16, a Rice University graduate who majored in Sport Management and minored in Business, is a Brand Ambassador for Under Armour. Recently she was selected to be a part of a small group of employees to travel to the company's headquarters in Baltimore, MD, for specialized training.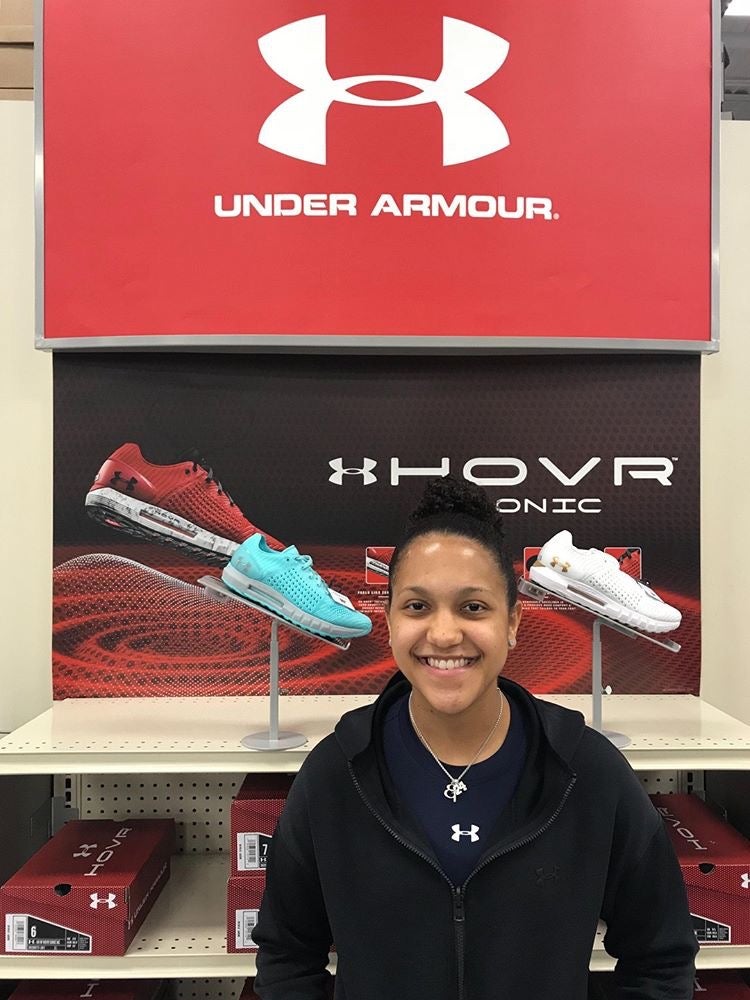 Brand Ambassadors work in the field servicing department for the corporation. Ambassadors are assigned to sporting good partners to facilitate merchandising efforts, provide immediate support, and are responsible for the sales performance of their respective stores.
"My boss came to me saying that he'd like to give me an opportunity to join an elite group," Gumbs said of the group of approximately 30 employees from across the USA. "Although I rarely see my boss because we both travel a lot, I am constantly being evaluated. I have occasional group trainings where I'm responsible for briefing partners on our new products. I've been able to prove myself so they gave me a chance to go to Baltimore for a higher-level of training."
Team members participated in a nine-hour information session - six hours on day one and three hours on day two - with both sessions highlighting the different aspects and technology behind Under Armour's never-before-seen, ground-breaking HOVR technology.
Gumbs is the product of a military family, with both parents serving in the United States Air Force. Gumbs claims that it was discipline instilled at an early age that molded her into the hard-working individual that she is now. She believes that it was her upbringing and the academic rigor of Rice University that prepared her to work for one of the top sports brands on the market.
"This was truly an honor," Gumbs said. "I'm excited to see what the future holds, and what opportunities this will bring."
Gumbs recently reached out to her former professors to thank them for the life-lessons and assignments that she thought were strenuous at the time, but provided invaluable knowledge that helped her standout in the workplace.
Enjoying work each and every day, Gumbs is excited to continue her journey with Under Armour.
Jorian Clark, a senior from Mesquite, Texas, is majoring in Sport Management and minoring in Business