Eboni Sutherland '17, who is a member of Rice University's women's track and field team and plans on majoring in Sport Management and minoring in Business, has been accepted into the United States Olympic Committee's (USOC) Finding Leaders Among Minorities Everywhere (FLAME) program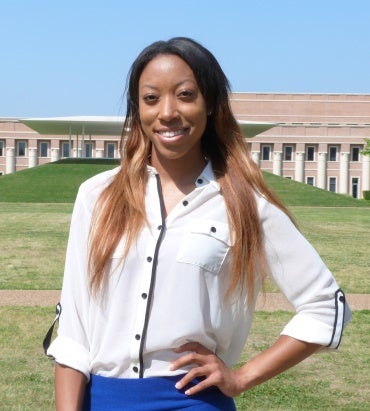 FLAME will take place at the U.S. Olympic Training Center in Colorado Springs, Colo., from July 8 to July 18. A highly competitive program, FLAME only accepts around 30 undergraduate students every year. Sutherland will be joining the other participants in career planning workshops, leadership developing activities, and mock interviews with professionals in the sports industry.
"What I am looking most forward to is getting to meet people who also have a great interest in the sports industry and also seeing what type of qualities and techniques we will be taught," Sutherland said.
Sutherland was encouraged to apply for FLAME by Tom Stallings, a professor in Rice's Department of Sport Management. Stallings had also helped Sutherland obtain the work she performed with Rice's Student Athlete Development Office this year. She assisted in planning events and documenting information about internships acquired by each student athlete.
Sutherland's reason for applying for the program was twofold, she explained.
"I applied for the FLAME program because I want to have a career in the sports industry, and I also aspire to compete in the Olympics in the sport of track and field," Sutherland said.
After competing professionally in track and field, Sutherland's long-term goal is to work as a sports agent for a well-recognized firm, such as Roc Nation Sports.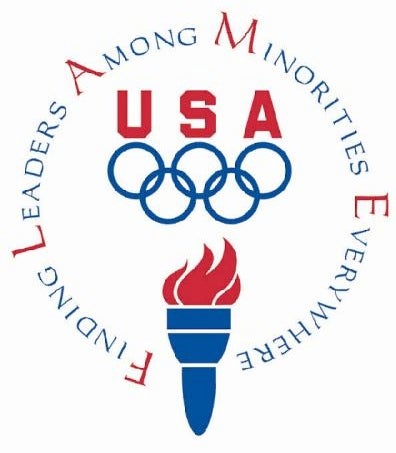 The United States Olympic Committee's FLAME program provides high school, college and graduate-level students with an intensive look into the corporate world of elite sport. The program offers an exciting and rigorous curriculum aimed at increasing knowledge of the Olympic and Paralympic movements, and providing participants with personal and professional development.
Molly Mohr, a junior from San Antonio, is double majoring in Sport Management and English and minoring in Business.