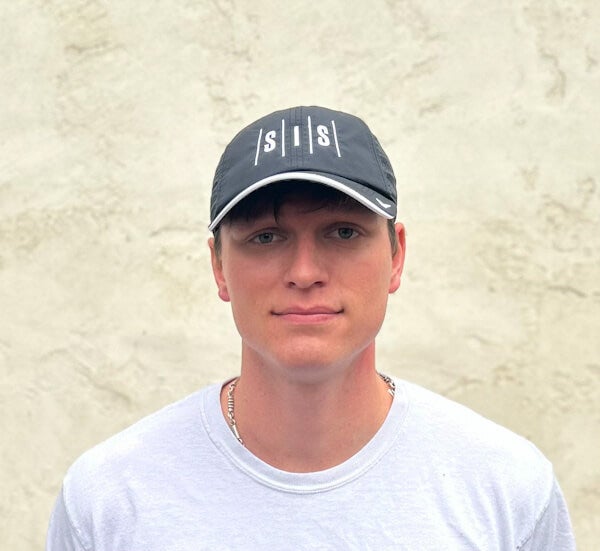 Connor Ayubi '22 has joined Sports Info Solutions (SIS) as a Basketball Strategy Analyst. Ayubi had previously been interning with SIS during his final two years at Rice before joining them full-time.
"I was part-time in a Basketball Research Analyst role through my junior and senior year, but when I went full-time, I transitioned to the Basketball Strategy Analyst role," Ayubi said. "It's similar, but different. It's a little less coding heavy and a bit more strategy focused."

Ayubi has been so enamored with basketball that he operated his own club basketball team growing up in Oklahoma. Working in basketball was always Ayubi's goal, and this was the reason he decided to continue his education at Rice.

"I applied to Rice in the first place because of their exceptional Sport Management program, and that's why I wanted to go there," Ayubi said. "Straight away, I started working with the Rice Men's and Women's basketball teams."

Ayubi was introduced to Rice Sport Analytics Team (RSAT) by Professor in the Practice Tom Stallings. When Ayubi joined RSAT as a freshman, Sergio Santamaria '18 was the club's president.

"I was super interested in the analytic space and getting to try and contribute to helping build a winning team in whatever small way I could," Ayubi said. "So I hopped on board with RSAT, and as a freshman, my primary responsibilities were analyzing the numbers for upcoming opponents, watching film, and building reports and player scouts for Rice's men's and women's basketball teams."

In addition to becoming RSAT's Co-President, Ayubi completed internships with the Phoenix Suns as a Remote Draft Preparation Analyst and with Roc Nation Sports as a Basketball Analytics Advisor during his time at Rice.

"My time at Rice was hugely helpful for preparing me for this job as the sports analytics-focused classes were extremely applicable to what I'm doing in a practical sense," Ayubi said. "Especially as a junior and senior, the classes from Professor [Hua] Gong and his guidance are what got me ready to be a day one contributor in terms of the projects and research I've gotten to do for SIS."

Ayubi is now reunited with Santamaria at SIS, where he gets to think, talk, watch, and work with basketball data. One of his current projects is working with NBA game film.

"I'm one of the leads on our NBA data collection team," Ayubi said. "We spend a lot of time watching NBA film and analyzing every aspect in every action of all ten players on the court at any given moment."

Once the film is analyzed, Ayubi and his team work to translate their analysis into data that can be communicated and understood by various audiences.

"We then turn the film analysis into data through our framework that we've built out," Ayubi said. "I am actively working on data quality processes to ensure that all of our NBA scouts are on the same page in terms of how we describe different instances in the game that are open to interpretation."

Ayubi uses the skills and knowledge from his time with RSAT in his new position as he creates scouting reports that NBA teams can use to gain the upper hand on their opponent.

"I've been building out team scouting reports for NBA teams where I basically analyze a given NBA team from the perspective of the scout using our exclusive data," Ayubi said. "We then send that to the front offices of the teams in an effort to try and gain more NBA clients as proof of concept."

While Ayubi has just started his full-time position with Sports Info Solutions, he has his sights set on impacting and innovating the game of basketball.

"I see a lot of potential for growth at SIS just in terms of our overall presence in the sporting industry, specifically in basketball," Ayubi said. "I really want to be somewhere that allows me to be on the cutting edge of developments, and not only the basketball analytics space, but the basketball strategy space as a whole. I see SIS, given what we're currently doing and the future prospects for involvement, growing the game of basketball across the board."

But for now, as Ayubi reflects on his current position, he is happy to be fulfilling the goal he set for himself as a kid.

"It's very process-driven, which I like, and I really get along with my coworkers," Ayubi said. "I get to think, watch, and talk about basketball, so it's been pretty great so far."

Reed Myers, a senior from Paradise Valley, Arizona, is double-majoring in Sport Management and Psychology.