Christine Jeon '12 was hired recently as a Retail Sales Analyst by Nike in Katy, Texas. Her sales team focuses mainly on Nike's account with Academy Sports + Outdoors.
After studying Statistics and Sport Management from Rice, this job was the perfect fit for Jeon. She uses her background in analytics, as well as her knowledge of the sports industry, to examine sales data for over 160 Academy stores in the southern United States.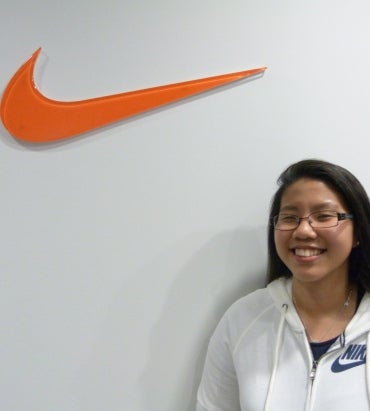 "Based on data from sales and inventory, we recommend to Academy stores, for example, which items to mark down and which items to stock up on," Jeon said. "We frequently make in-person visits to different Academy stores to examine their floor layouts and compare sales between new and old items."
For Jeon, working for Nike was a dream, one that she developed even before coming to Rice.
"I had been exposed to Nike at an early age," Jeon explained. "When I was a freshman in high school, I went to a basketball camp at its headquarters in Oregon. After that, I had no doubt in my mind that I wanted to work for Nike."
Jeon took on a few internships to prepare herself for an analyst position post-graduation. She interned with Pros Pricing as a Pricing Analyst and with Deloitte Consulting as a Human Capital Analyst. During Jeon's senior year, she worked as a Pricing Analyst for the San Antonio Spurs.
"My internships at Pros Pricing and Deloitte Consulting were great experiences, but I felt like I was missing something," Jeon said. "When I worked for the Spurs, it felt more natural – like I really belonged in the sport industry."
Molly Mohr, a sophomore from San Antonio, TX, is majoring in Sport Management and minoring in Business.