Christian Villescas '16, a double major in Sport Management and Mechanical Engineering at Rice University, was a management assistant intern at the recent Houston Marathon, helping plan for the event from last October up to the race day in January.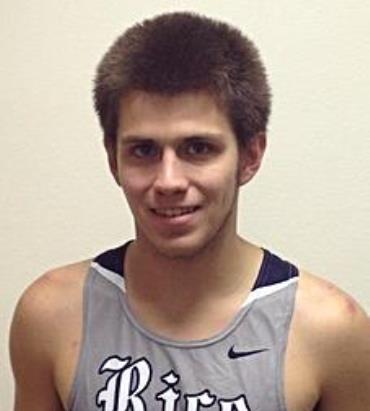 Villescas's main responsibilities dealt with the Memorial Hermann IRONMAN Sports Institute Expo, which takes place two days prior to the Marathon and hosts more than 25,000 runners. In addition to helping coordinate operations the day of the Expo, Villescas served as liaison between event management and major sponsors and performed other necessary duties, such as filling event packets and registering racers.
Prior to the Houston Marathon, Villescas interned at Luke's Locker, a premiere running store in the Texas area. He assisted putting on company-sponsored events, which prepared him for the event operations involved in the internship with the Houston Marathon Committee.
Combining his internships with the Marathon and Luke's Locker, Villescas seems well on his way to his ultimate career goal. He wants to be a product engineer for a well-respected running company, such as Nike or New Balance.
"Rice and, more specifically, the Sport Management Department have given me the opportunities to develop some awesome practical experience in the running industry through class projects, connections made through professors, and just the nature of the curriculum," Villescas explained. "I am on the right path towards making my ultimate career goal a reality and have no one more to thank than the Sport Management Department."
Molly Mohr, a junior from San Antonio, is double majoring in Sport Management and English and minoring in Business.