Benecia Newhouse '02, who majored in Sport Management and Economics and minored in Managerial Studies at Rice University, worked at the 2014 Sochi Winter Olympic Games activating AT&T's official sponsorship of the Games. As a senior account executive of the Marketing Arm, one of AT&T's agencies, Newhouse solely focuses on AT&T's Olympic property.
AT&T, which has a 30-year legacy working with the United States Olympic Committee, is an official sponsor of the U.S. Olympic and Paralympic teams. The company sponsors some of the National Governing Bodies, such as U.S. Figure Skating and U.S.A. Swimming, as well as many of the athletes competing in the Games.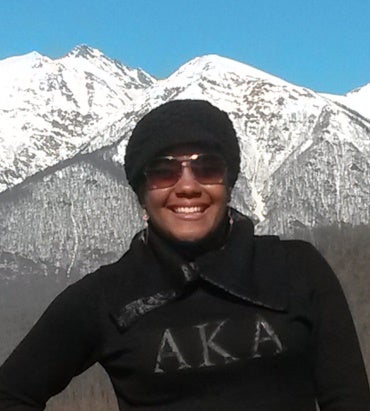 To generate support for Team USA at the Games, AT&T developed a new promotion called #ItsOurTime. Through the #ItsOurTime app, available in iTunes and Android app stores, AT&T captured U-S-A chants from users coast to coast. This content then filled the "Wall of Support" that was displayed online, on primetime television, and in the Sochi Team USA house.
"These Team USA Olympians have sacrificed so much to get to Sochi," Newhouse said. "Their perseverance is incredibly inspiring. AT&T's #ItsOurTime promotion enables the nation to show its support to these amazing athletes."
Newhouse focused on this promotion in the time leading up to Sochi. At the Games, though, she juggled many different roles to make sure AT&T's sponsorship activation operated smoothly. Some of Newhouse's responsibilities included monitoring the guidelines for AT&T's social media presence, coordinating the distribution of Samsung devices to Team USA delegation, handling any issues with the hosting of AT&T executives, and supporting the athletes with any Samsung device issues.
By working with the athletes both before and during the Games, Newhouse developed close bonds with some of them. Her favorite moment at Sochi involved one particular athlete whom AT&T sponsors, Noelle Pikus-Pace.
"At the 2010 Olympic Winter Games, Noelle missed the podium by one-tenth of a second," Newhouse explained. "In 2014, Noelle decided to give it one last try at accomplishing her dream of winning a medal at the Olympic Winter Games. I was at her competition when she crossed the finish line and saw that she had just won silver medal. The excitement in her face and her overflow of passion was so contagious that I couldn't help but to be happy for her and her family."
Since arriving back in the U.S. from the Games, Newhouse has been creating a comprehensive recap of all aspects of AT&T's sponsorship of the Games. In addition, she has been building activation for upcoming AT&T-sponsored national championships.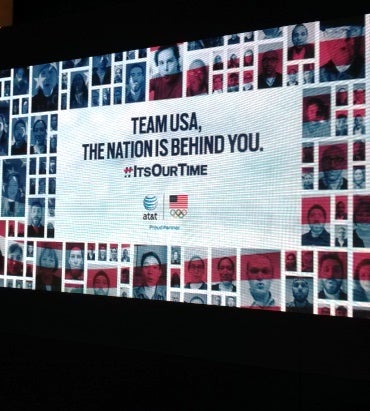 Molly Mohr, a junior from San Antonio, is double majoring in Sport Management and English and minoring in Business.