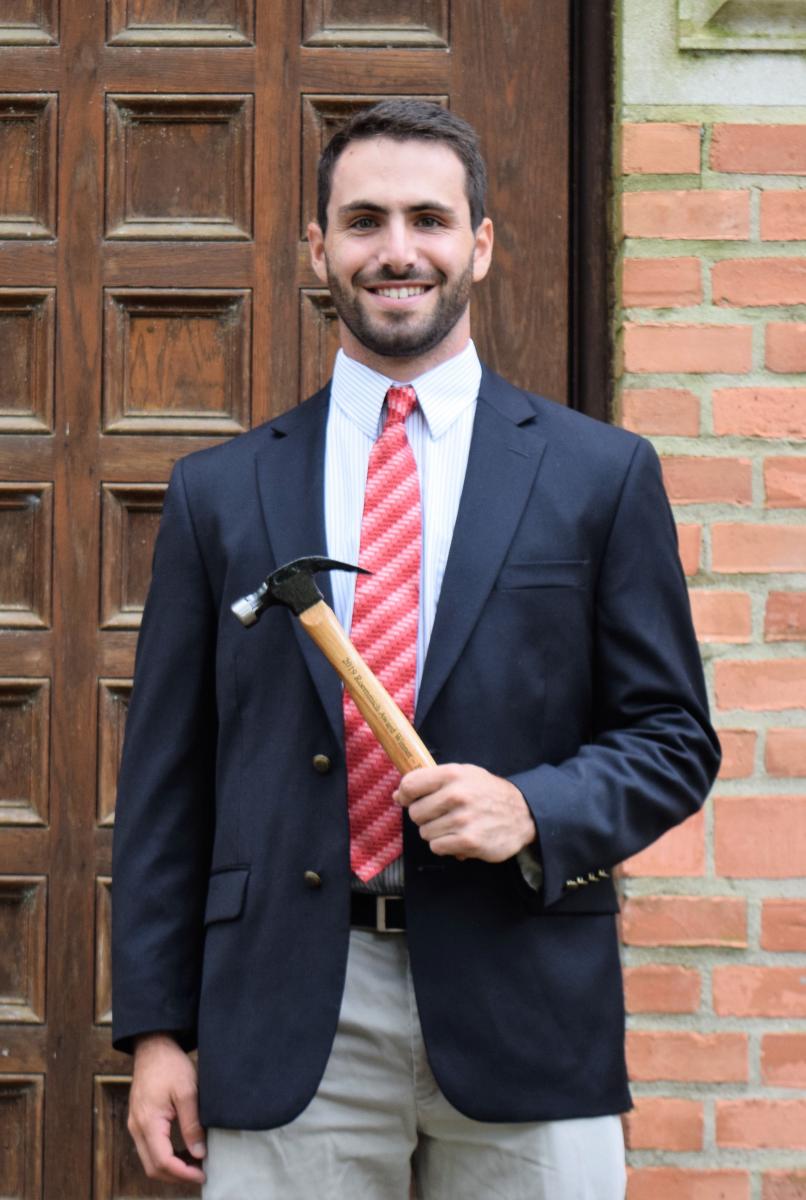 Ever since "The Hammer" graduated in 2004, the Department of Sport Management has awarded the Roemmich Award to a graduating Sport Management senior who went above and beyond during their four years at Rice. This year's recipient is Ben Schragger, a student-athlete, fantasy football entrepreneur, and upbeat presence who will be remembered for his exceptional contributions to the Department of Sport Management.
The Lindsay Roemmich Sport Management Achievement Award is given to the graduating senior who best exhibits academic excellence, external sport management experience, positive attitude, and dedication to improving the Department of Sport Management. The "hammer" award is named after Rice alumna Lindsay Roemmich Martz '04, who earned her nickname for her excellence in the Sport Management program and her role in furthering the department's vision for the future alongside current Department Chair, Clark Haptonstall.
"Lindsay was a student when I first arrived at Rice in 2003," Haptonstall said. "She bought in to my updated vision for the major and she played a big role in helping establish the new culture."
Schragger certainly did his part in demonstrating excellence as a Sport Management student, showing there is no limit to what a devoted student can achieve with enough determination. Schragger earned a top-ten cumulative GPA in Sport Management while pitching for Rice's celebrated baseball team and also managing a free Fantasy Football advice service, Fantasy Football Live, with over 30,000 Twitter followers.
"In the fall semesters, the FFLive schedule that I organized revolved around all of our staff's academic schedules, so I was able to dedicate time daily to my studies," Schragger said. "In the spring, I used baseball travel to my advantage, studying and completing assignments while busing or flying to away games."
On Rice campus, Schragger was an active member of Rice Sport Business Society (RSBS) and frequently volunteered at Sport Management functions. Through RSBS, Schragger served as media relations and player relations director for Gamebreakers, an event held for underprivileged Houston youth interested in the sport industry.
"I've been a sports fan my entire life, so I know the importance of learning about the potential for a life working in sports at a young age," Schragger said. "I felt like by recruiting professional athletes and sports executives to speak to children about the sport industry, I'd be giving kids a head-start on the potential for a career in sports."
Schragger also excelled off-campus, completing several noteworthy internships with the Houston Super Bowl LI Host Committee, the MLB Commissioner's Office, Berk Communications, and Red Phoenix Entertainment. For Schragger, the value in these internships was more than just the opportunity to gain work experience; it was about the relationships he built.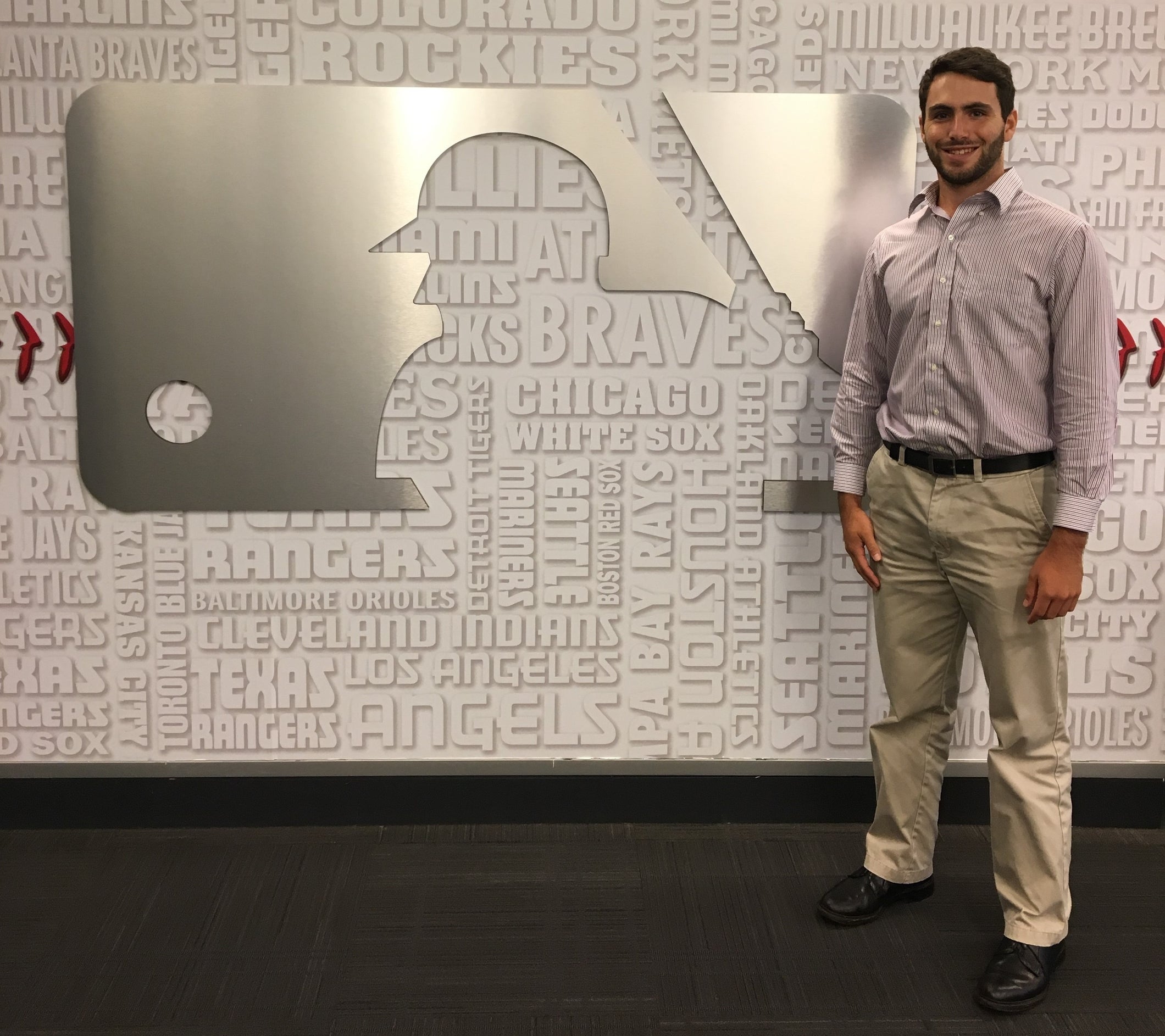 "In my Sport Management classes, I learned the importance of taking initiative beyond basic tasks, which was continuously encouraged in my classes," Schragger said. "By connecting with people in departments other than mine, I was able to not only contribute in the short term but build a network of connections beyond my department."
Schragger always had a positive attitude and spoke highly of the Sport Management major, earning a reputation in the department for his ambition. According to Schragger, this approach revolved around the fact that he was committed to giving 100% effort and putting himself in the best position to learn valuable industry skills, participate in internships, and learn important life lessons.
"As a student, Ben took advantage of almost every opportunity that Rice University presents," Haptonstall said. "Even with the commitment of being a varsity baseball player, Ben excelled in the classroom and became a successful entrepreneur. His future is very bright."
Schragger also credits his positive outlook to his parents, who encouraged him to approach all challenges with a can-do attitude, and Professor in the Practice Tom Stallings, who emphasized the importance of positivity and confidence in networking with others.
Schragger's outstanding approach to work and life in general will undoubtedly serve him well as he looks to secure a position working on fantasy sports with a major sports media outlet. And, as recipient of the 2019 Roemmich Award, he can be proud of the fact that his determination and effort is mirrored by others' strong belief in the great things he will achieve in the future.
"This award means a lot to me, as the previous winners have had such a great reputation both within the Department of Sport Management and on campus in general," Schragger said. "Thank you to Dr. Haptonstall and all of the Sport Management professors and staff for this tremendous honor!"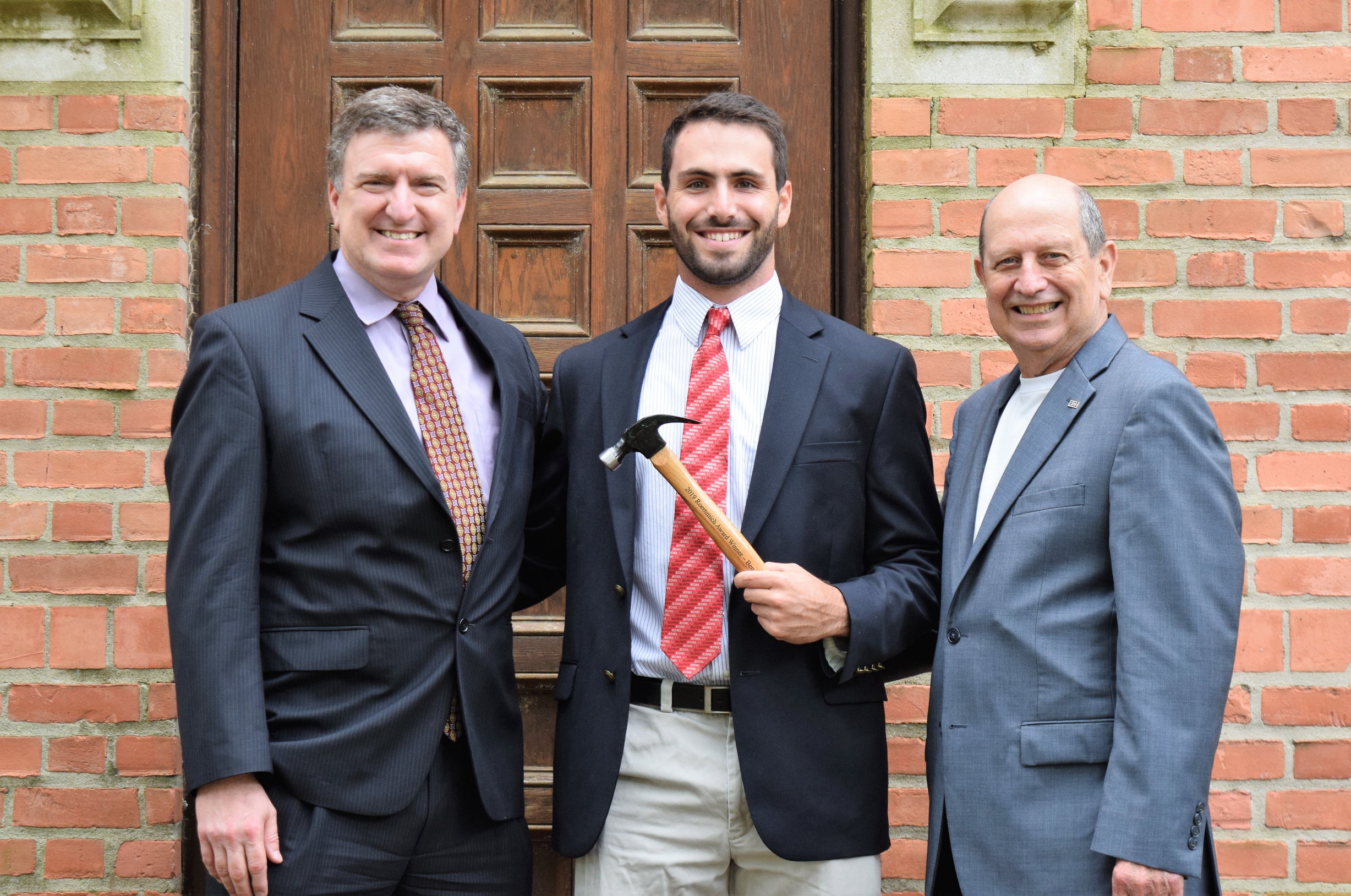 Elliot Stahr, a junior from Irvine, California, is double-majoring in Psychology and Philosophy.