Antonio Cruz '22 has played many baseball games over the course of his career as a member of Rice's baseball team. This past summer, he was able to apply this experience on the broadcasting side of the sport through his role as the color commentator for the Sugar Land Skeeters.

Cruz began his internship with the Skeeters as a special assistant to Ryan Posner, the team's Director of Media Relations. After having success with his initial duties early in his internship, Cruz transitioned into the broadcast booth. Posner thought he would give Cruz a shot especially after receiving an endorsement from Antonio's dad, Jose Cruz Jr., who played 12 years at the Major League Baseball level and later worked at ESPN.
"One day I was doing stats and all of sudden (Posner) came up to me and told me I'd be in the booth that day," Cruz said. "I was a little nervous at first, getting thrown in there, but I ended up loving it."

It turned out that Cruz was not the only one who saw his new position as a good fit, because after his first day in the broadcasting booth, the Skeeters asked him if he could work for the rest of the season as their color commentator. He accepted this offer and worked closely with the ESPN+ play-by-play announcer where he was able to use his baseball knowledge to provide engaging commentary on the events of each game.

"Since I have experience playing baseball, I could talk about the details of the game, players' mechanics and swings, and have some feel for the game." Cruz said. "I think this added well to the play-by-play announcer who hadn't played before, but was an expert on the team."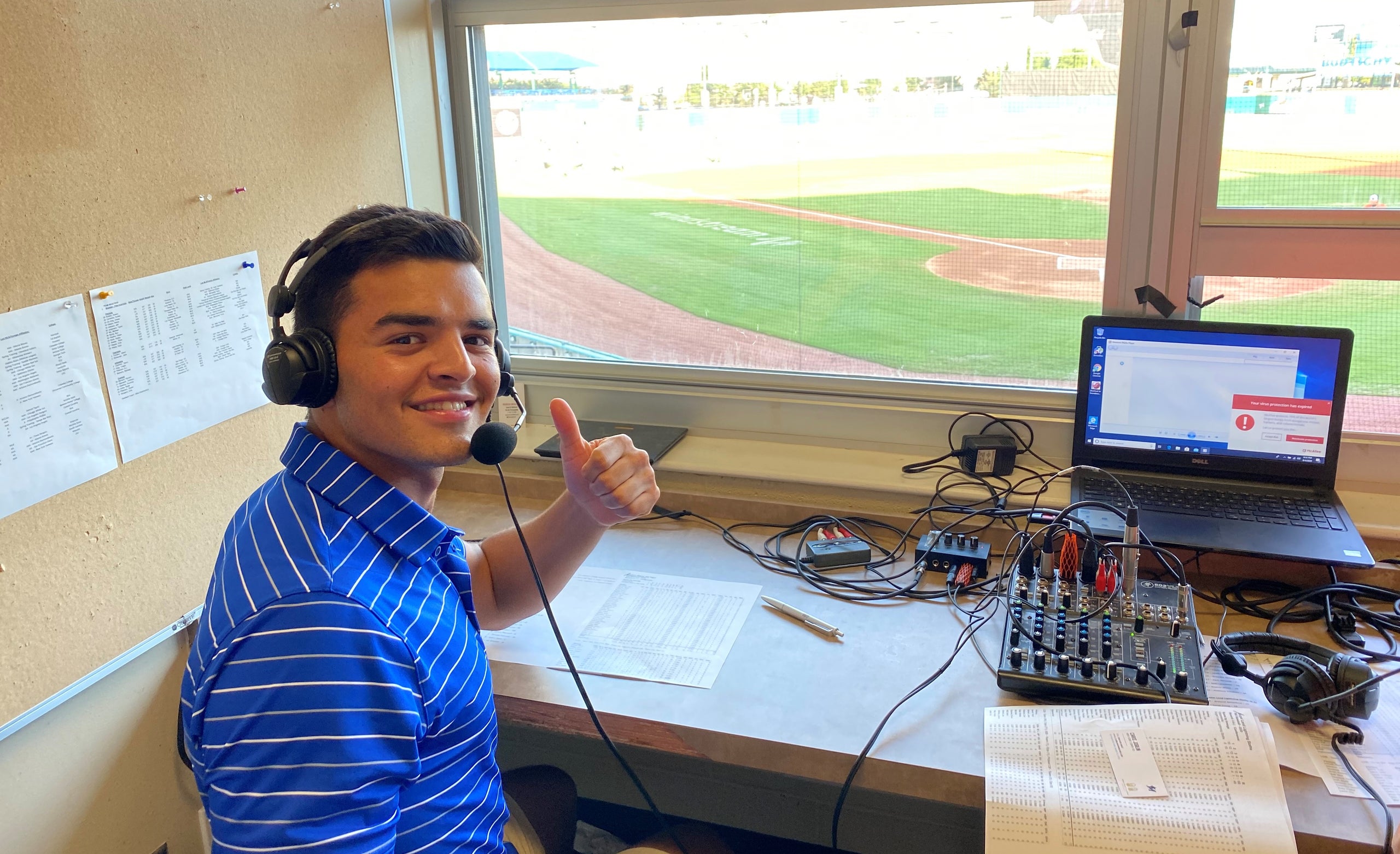 Cooper Bouton, a junior from the Bay Area, California, is double-majoring in Sport Management and also Political Science.