Former Rice University football star Andrew Sendejo has witnessed firsthand the tough business side of playing in the National Football League.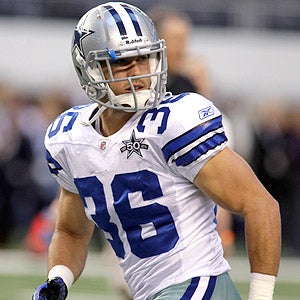 Sendejo played safety for Rice from 2006-2009. He tallied 318 tackles, 17 tackles for loss, 14 pass breakups, nine interceptions, seven forced fumbles, six fumble recoveries and two sacks while playing for the Owls. As a sophomore, Sendejo earned honorable mention All-Conference USA honors after posting 107 tackles and five interceptions.
After graduating, Sendejo went on to pursue a professional career in football. He entered the 2010 NFL Draft as a free agent, and had tryouts with Tampa Bay and New Orleans. After he did not sign with either team, he opted to go play in the United Football League for the Sacramento Mountain Lions. Since the UFL season ended in November, this gave time for NFL teams to pick up notable players from the UFL teams. The Dallas Cowboys were impressed by Sendejo's performance and offered him a spot on the practice squad. Within a week, he then was promoted to the active roster.
"It was surreal for me to have the opportunity to play for the NFL, especially growing up as a Cowboys fan," Sendejo said. "I knew that my hard work and determination paid off, but I couldn't settle. I had to stay persistent in practice and the chances I got to play in the games."
Sendejo was waived by the Dallas Cowboys in preseason the following year, but picked up by the New York Jets in September. His days as a Jet were short lived, due to the fact that there were not enough spots on the roster to keep him. However, just last week, Sendejo was added to the Minnesota Vikings roster.
"The NFL is very competitive, and you have to stay on top of your game every day," Sendejo said.
Paul Porras, a junior from Scottsdale, Arizona, is majoring in Sport Management and minoring in Business.